Many Japanese whiskies won awards! Excerpts from the results of the International Spirits Challenge 2023.
The results of the "International Spirits Challenge (ISC)", organized by "Drinks International", a British publisher specializing in alcoholic beverages, have been announced.
1. What is the International Spirits Challenge (ISC)?
The International Spirits Challenge (ISC) is an international spirits competition held in London for the 28th time this year.
It is classified into three categories: the "Tasting Award" for flavor, the "Design & Packaging Award" for design, and the "Spirits Tourism Award" for the attractiveness of distilleries.
The Tasting Awards include the Whisky, Brandy, Rum, White Spirits, Liqueur, and Shochu categories, with over 2,200 spirits entered from approximately 70 countries around the world.
The spirits are judged in blind tastings by world-renowned spirits industry experts, and in order of excellence, the Double Gold, Gold, Silver, and Bronze awards are given.
Past Awards for Japanese Whisky
The highest award is the "Trophy" selected from the Double Gold, and in the whisky category, "Hibiki 30 Years old" from Suntory Whisky of Japan has won the award four times in the past, in 2004, 2006, 2007, and 2008.
In the 13th edition held in October 2009, Nikka Whisky's "Taketsuru 21 Years old Pure Malt" won the trophy for the first time.
Since then, Nikka Whisky's Taketsuru series has continued to win gold medals for more than 10 years.
In addition, the title of "Supreme Champion Spirit" is awarded to the best distilled spirit from among all the "Trophies" in each category.
In the past, the "Supreme Champion Spirit" was awarded to Suntory's "Hibiki 21 Years old" in 2017.
Other international awards for whisky include the World Whisky Awards (WWA), which is held by the publisher of the same British "whisky magazine", Whisky Magazine.
Incidentally, all brands entered in the competition are eligible to receive some kind of award, at least a bronze.
Now, I would like to introduce the Double Gold and Gold award-winning whiskies in the whisky category.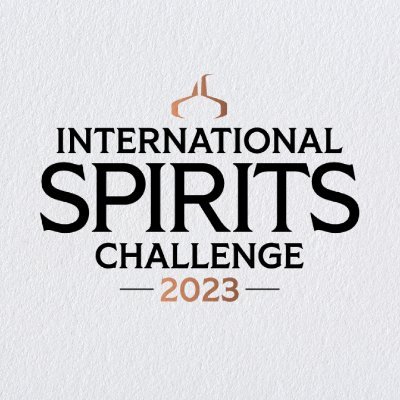 2. Double gold award winners
1-1.Suntory HIBIKI 21 Years Old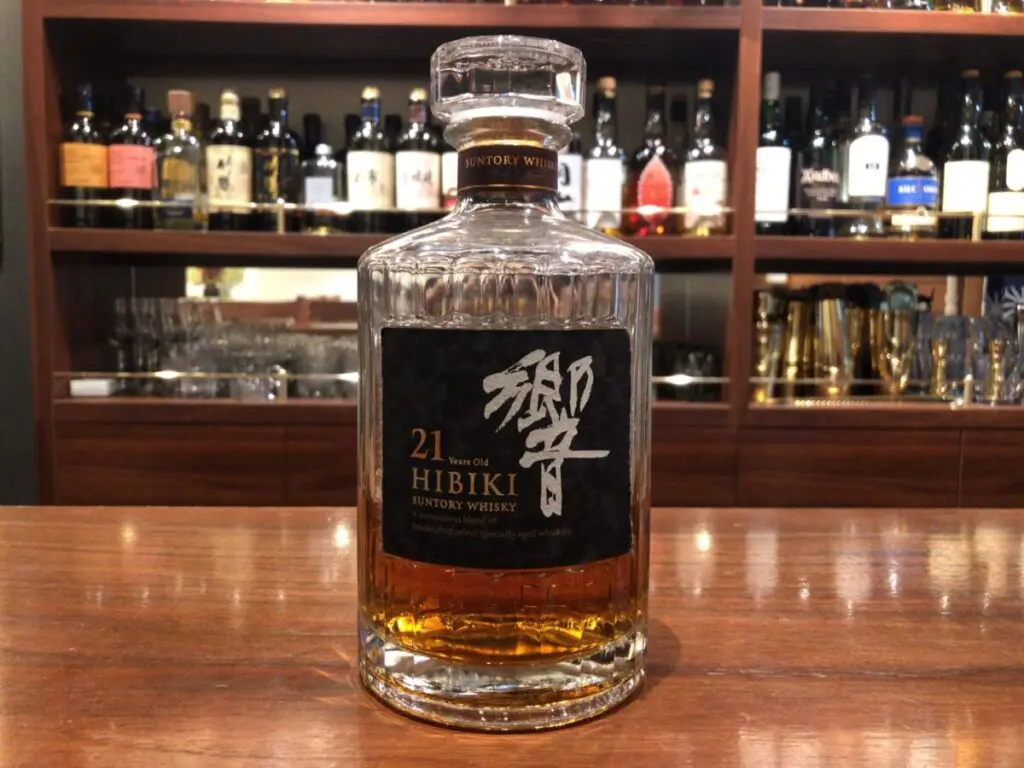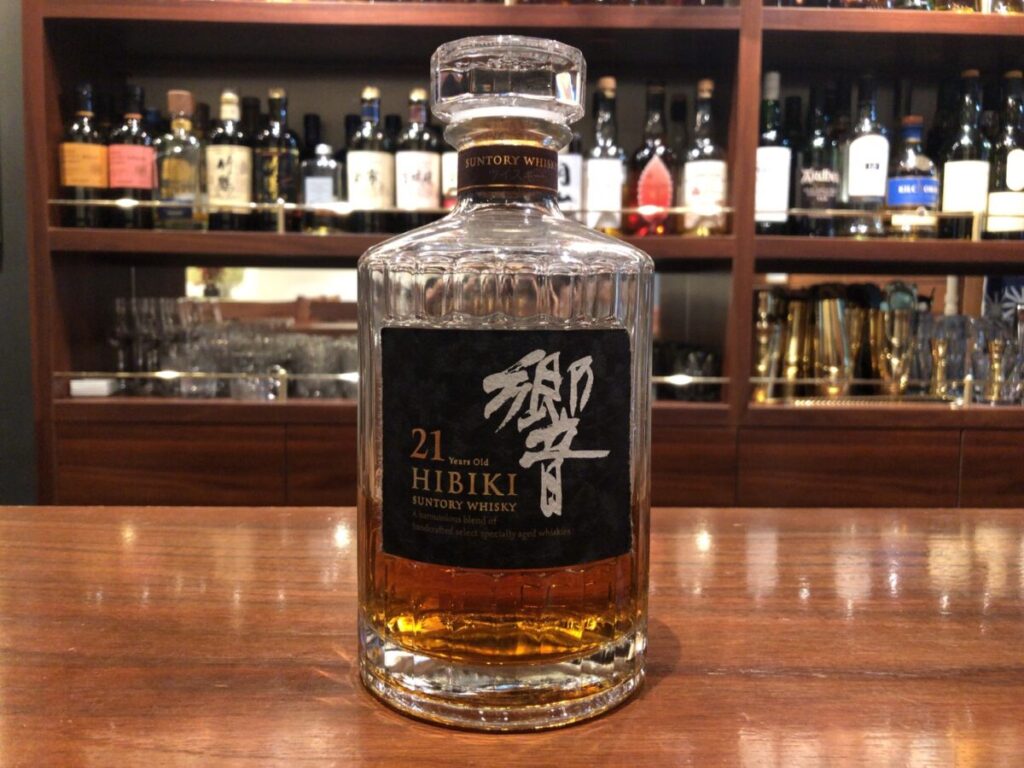 https://en.jpwhisky.net/2021/01/27/suntoryhibiki21year-2/
1-2. Suntory HIBIKI 30 Years Old
This is a precious and rare limited-quantity product, of which only a few thousand bottles are made per year.
I have never had it.
The malt sake is carefully selected from Suntory's treasured casks that have been aged for a very long time and are at least 30 years old.
This is then carefully blended with matured grain base sake that is at least 30 years old.
The sake is delivered in a 30-sided cut crystal bottle as a luxurious jewel.
1-3. Suntory Yamazaki 25 Years Old
I have never had this one either.
It has a noble woody aroma, complex sweetness, and a long, deep finish.
Very rare malt liquors aged more than 25 years are carefully selected and carefully blended, which are matured in Mizunara, Spanish and American oak barrels. The annual production is limited to a few thousand bottles.
1-4. Nikka Whisky Yoichi Woody & Vanilla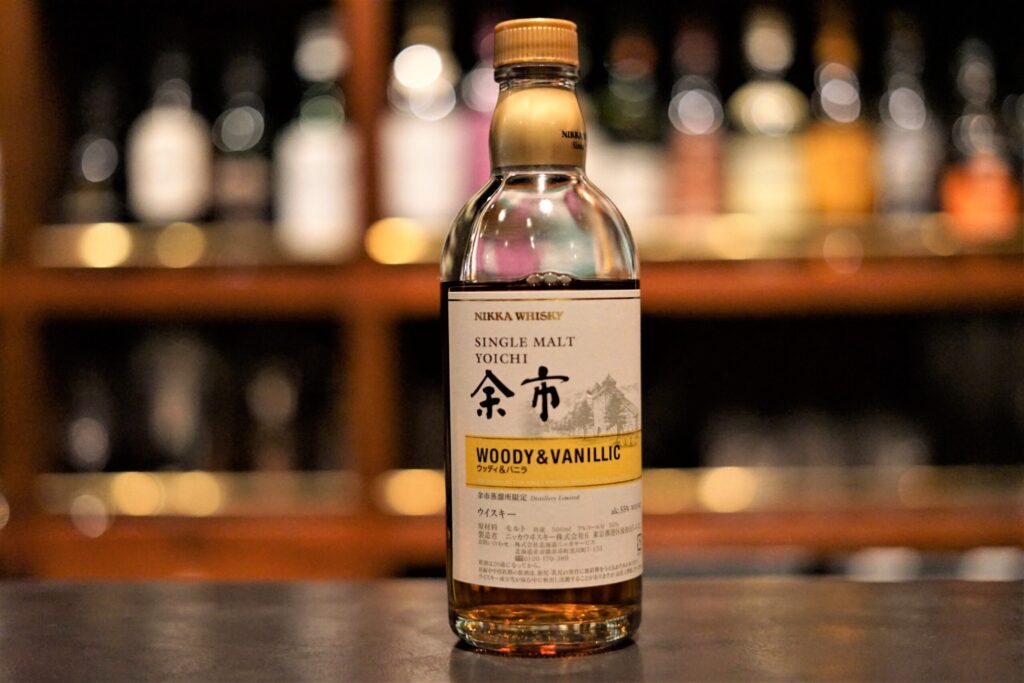 https://en.jpwhisky.net/2021/03/22/4547/
2. Gold award winners
2-1. Ichiro's Malt DOUBLE DISTILLERY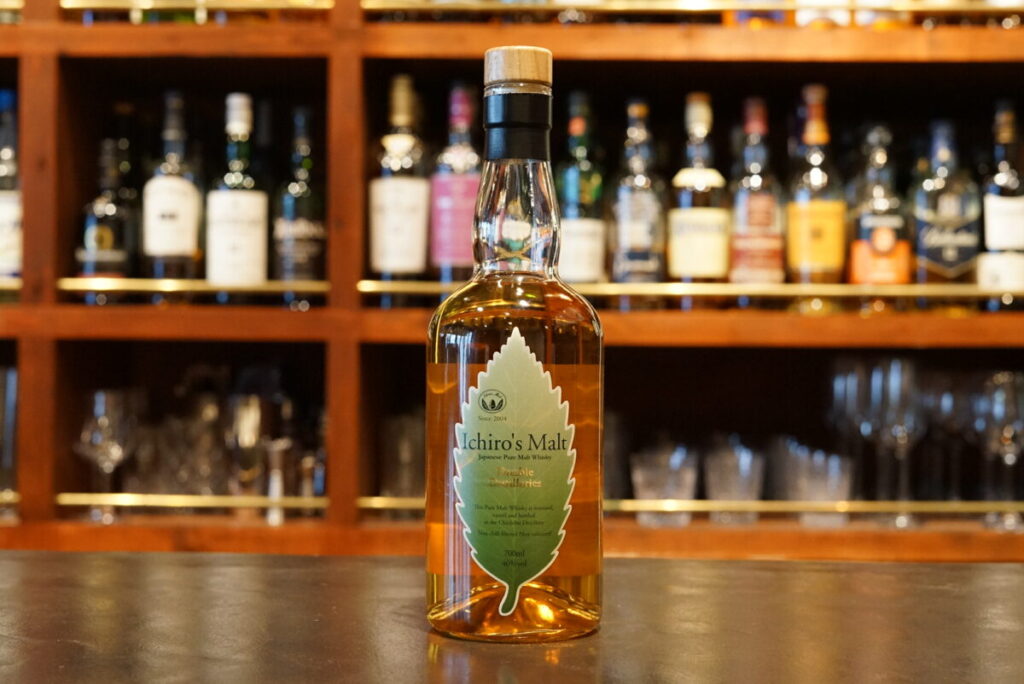 https://en.jpwhisky.net/2021/02/23/ichiros-malt-double-distilleryes-2/
2-2.Masahiro Pure Malt Whisky 12 Years Old Oloroso Sherry Cask
This whisky is made by Masahiro Shuzo, a famous brewery that makes Awamori and is also known for its Masahiro OKINAWA GIN.
It is said to be 12 years old, but it is unknown if it was distilled 12 years ago, and there is no mention of the award on the official website, despite the fact that it has won an award.
2-3.Yamazakura Blended Malt Japanese Whisky Asaka Sherrywood Reserve
https://en.jpwhisky.net/2021/12/20/yamazakura_blended_malt_sherry-2/
2-4. Daimyo no Shinobu Blended Whisky
A bottle of what is considered by many to be a mystery whisky.

2-5. Ichiro's Malt & Grain Blended Japanese Whisky 2023
https://en.jpwhisky.net/2022/04/15/ichiros_maltgrain_blended_japanese_limited_2022-2/
The above linked article is a bottle of 2022.
2-6. Kirin Single Blended Japanese Whisky Fuji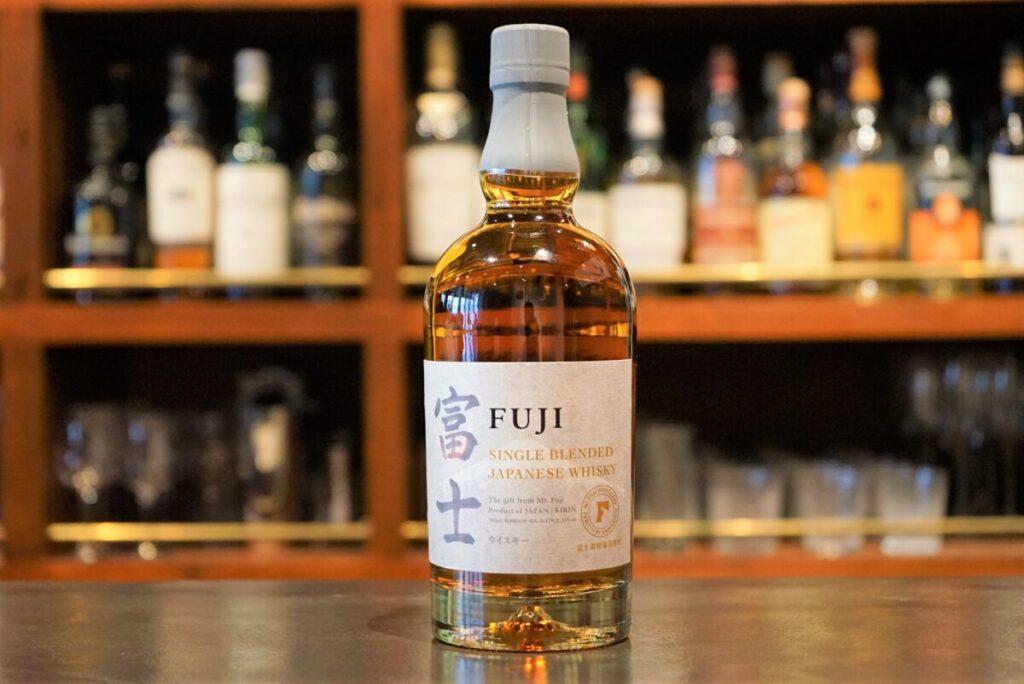 https://jpwhisky.net/2022/07/26/kirin-single-blended-whisky-fuji/
2-7. Kyoto Whisky (Nishijin-ori) KURO-OBI
Whisky made by Kyoto Miyako Distillery.
There is a lot of information on whether it is a haori or a black belt in karate, but the color of the label is, and there are also red and purple belts.

2-8. Matsui Blended Whisky The Sanin
This blended whisky is even available from Matsui Shuzo.
It is inexpensive and easy to find.
2-9. Suntory HIBIKI BLENDER'S CHOICE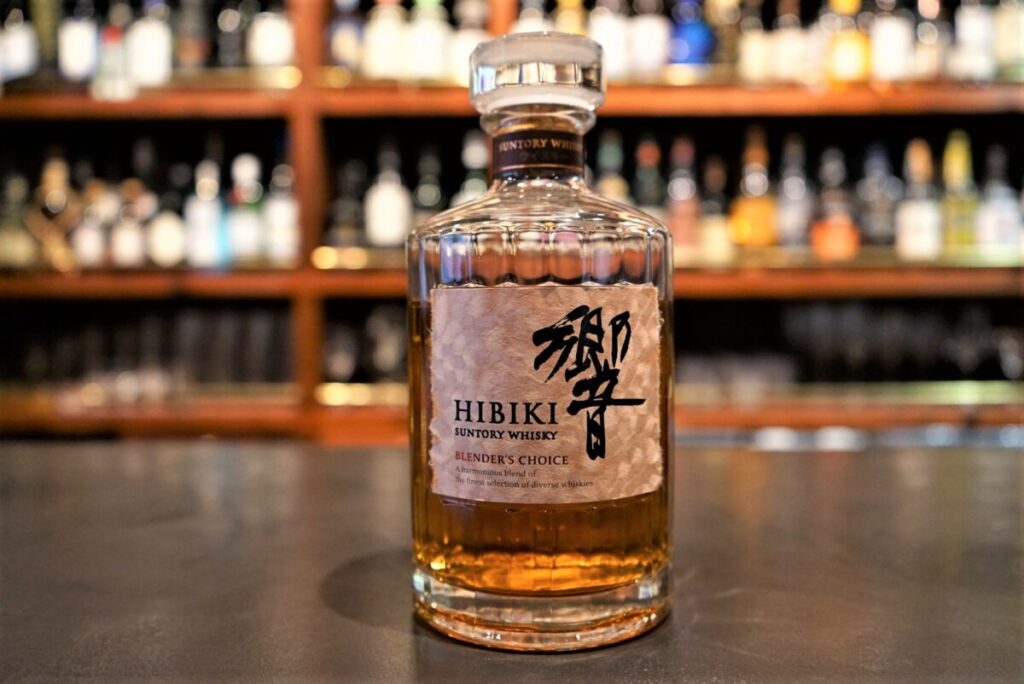 https://en.jpwhisky.net/2019/08/30/hibiki-blenders-choice-2/
2-10. Suntory HIBIKI JAPANESE HARMONY Master's Select
Master's Select is a blend of regular JAPANESE HARMONY and Yamazaki sherry cask sake.
The overseas market is large, and it is not something that can be ignored, but it is available on the Internet at a pre-purchase price.
2-11. OKINAWA ISLAND BLUE 43%
Rice whisky made by Awamori brewer Kumesen Shuzo.

2-12. Kirin Single Grain Whisky Fuji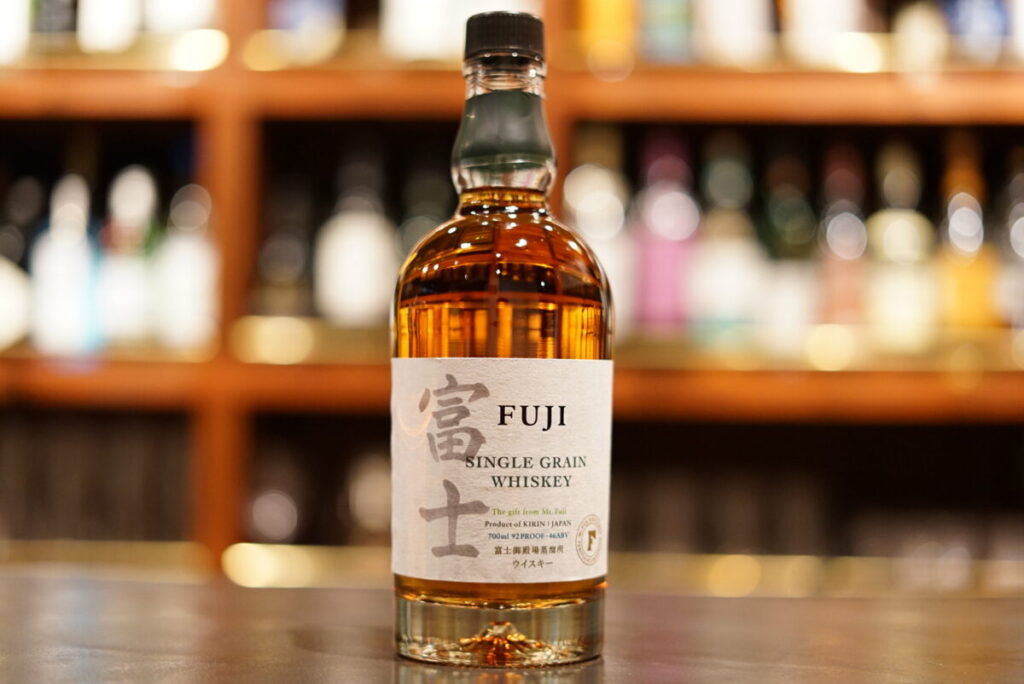 https://en.jpwhisky.net/2021/03/04/kirin-single-grain-whisky-fuji-2/
2-13. Nikka The Grain Whisky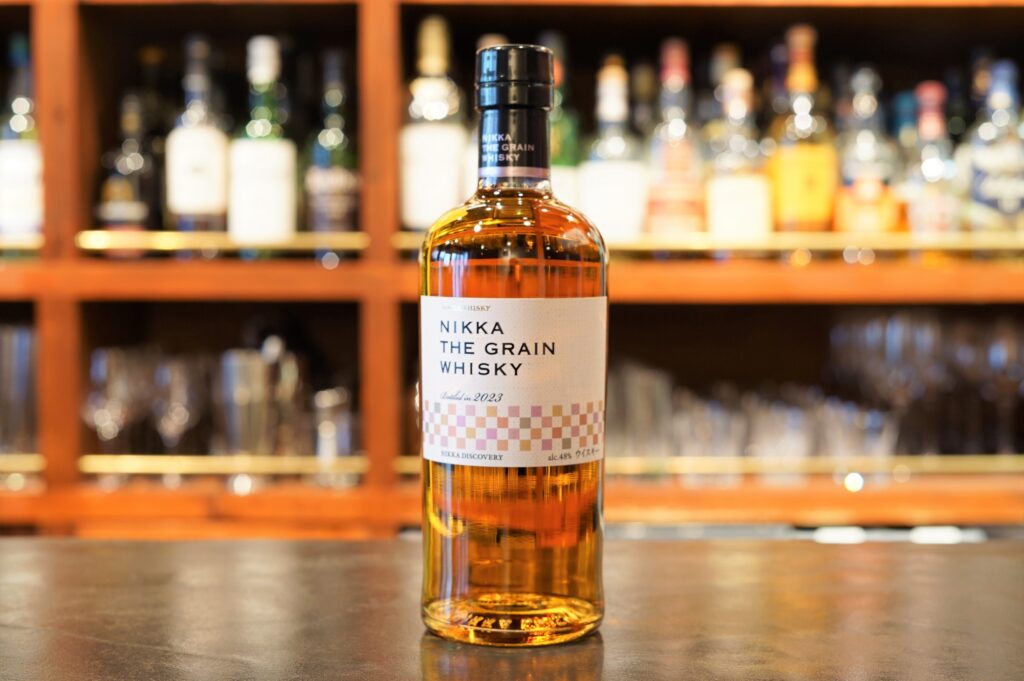 https://en.jpwhisky.net/2023/04/18/nikka_the_grain-2/
2-14. Hakushu SINGLE MALT WHISKY 25 YEARS OLD
In 2020, it was named "World's Best Single Malt Whisky" by the World Whisky Awards (WWA) and was called "the world's best single malt whisky". I feel like it should be in the Hall of Fame by now….
It is a whisky that I would like to try at least once in my life.
2-15. Hakushu SINGLE MALT JAPANESE WHISKY PEATED MALT 18 YEARS OLD
Hakushu Peated 18 years, which even makes you wonder if it really exists, won the award.
2-16. Hakushu SINGLE MALT WHISKY 18 YEARS OLD
It is a double award with peated.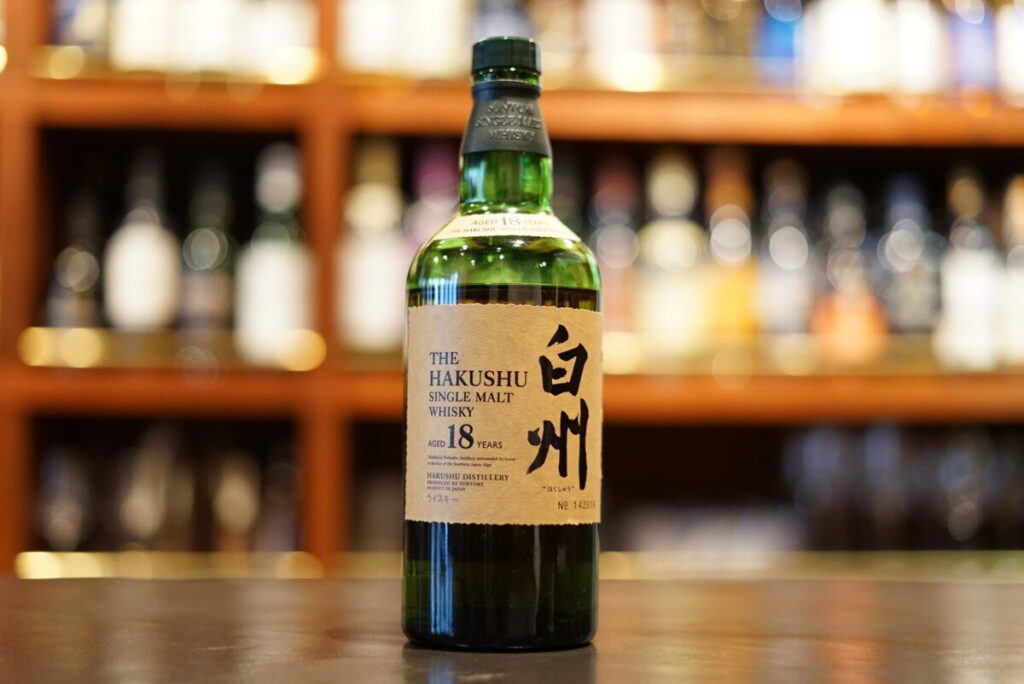 https://en.jpwhisky.net/2018/11/09/singlemalt-hakushu18year-2/
2-17. Yamazaki SINGLE MALT MIZUNARA CASK 18 YEARS OLD
Released in 2017, the "Yamazaki 18 Years Old Mizunara 2017 EDITION" was limited to a very small number of 1,500 bottles for the domestic market and 3,500 bottles for the international market.
The gold award was given from one of the phantom bottles.
2-18. Yamazaki SINGLE MALT WHISKY 12 YEARS OLD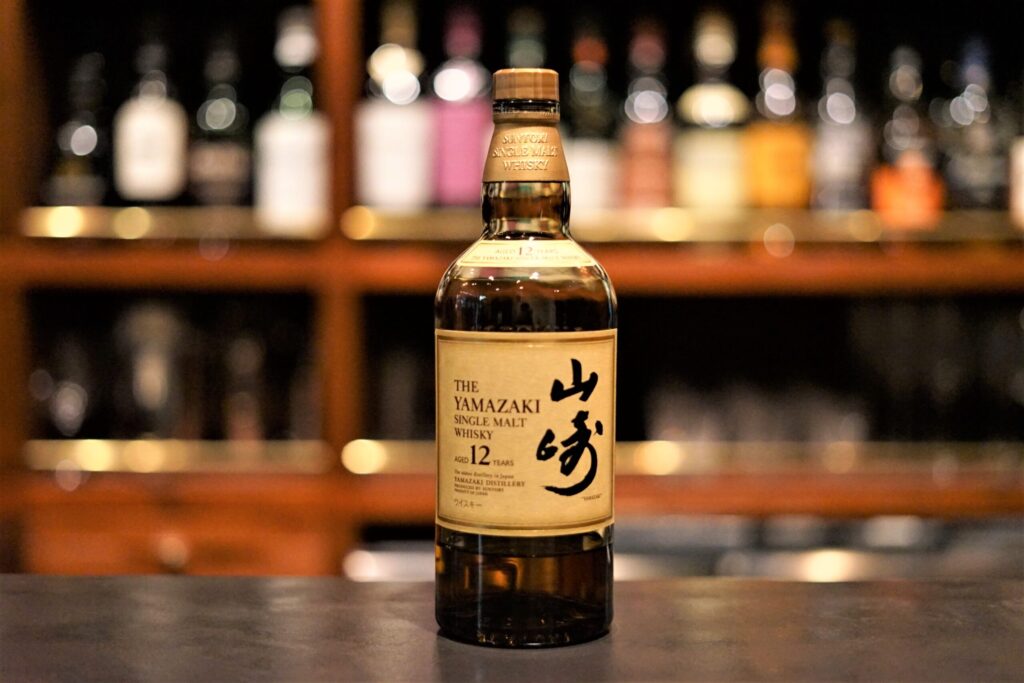 https://en.jpwhisky.net/2021/01/04/yamazaki12-2/
2-19. Yamazaki SINGLE MALT WHISKY 18 YEARS OLD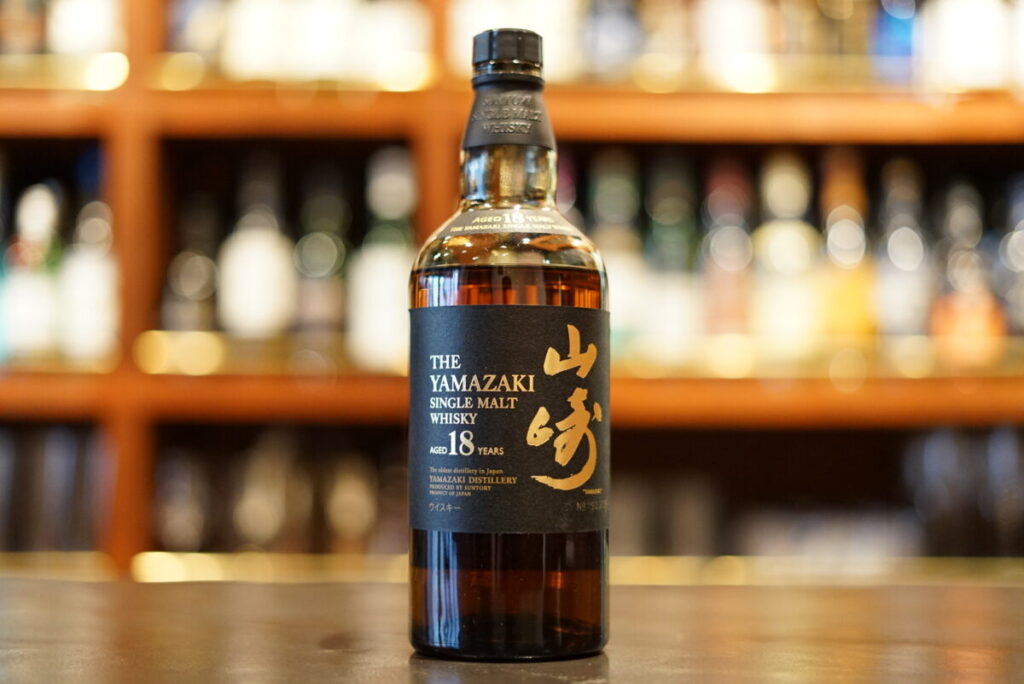 https://en.jpwhisky.net/2018/11/06/singlemalt-yamazaki-18year-2/
2-20. Kirin Single Malt Japanese Whisky Fuji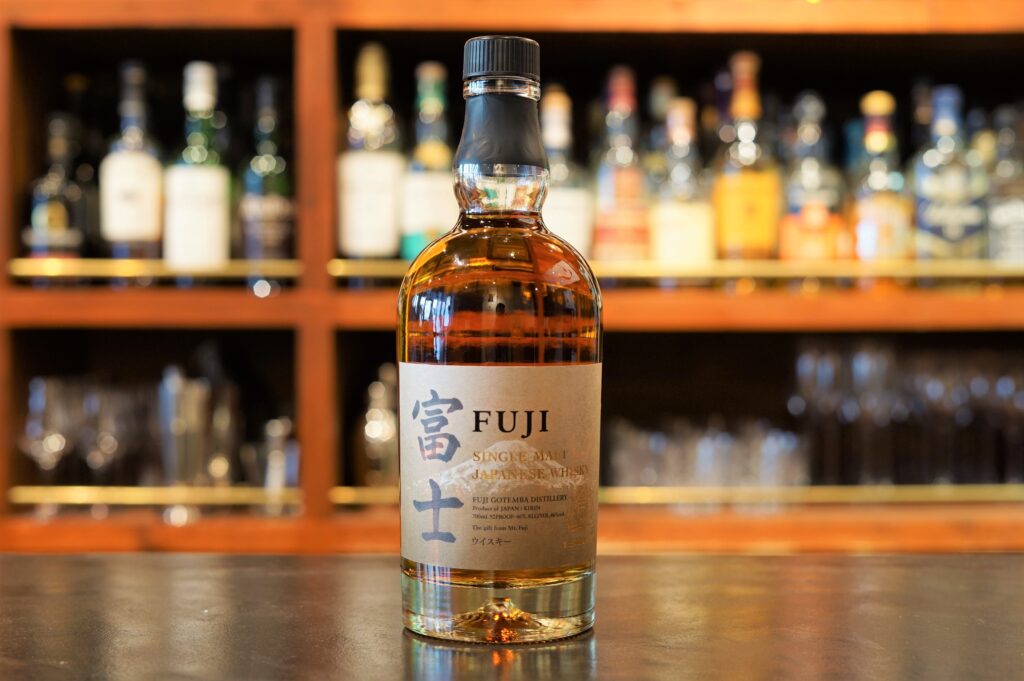 https://en.jpwhisky.net/2023/05/17/single_malt_fuji-2/
2-21. Kirin Single Malt Japanese Whisky Fuji 50th Anniversary Edition
This bottle was released in a limited edition to commemorate the 50th anniversary of the Fuji Gotemba Distillery.
It is characterized by the use of selected original sake from 1970, 80, 90, 00, and 10 years of age.
2-22. Miyagikyo Single Malt Aromatic Yeast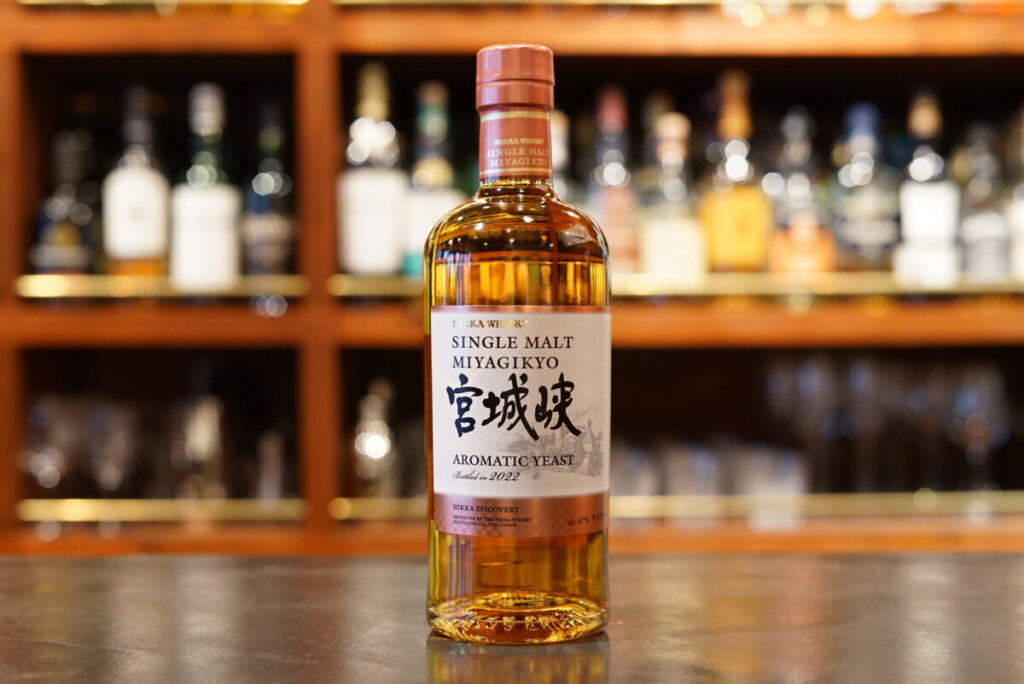 https://en.jpwhisky.net/2022/10/06/miyagikyo_aromaticyeast-2/
2-23. Miyagikyo Single Malt Fruity & Rich
This is a & series of 500ML bottles that can only be purchased at the distillery.
The reason for the existence of the various series is due to Nikka's unique use of yeast in the fermentation process.
2-24. Single Malt KANOSUKE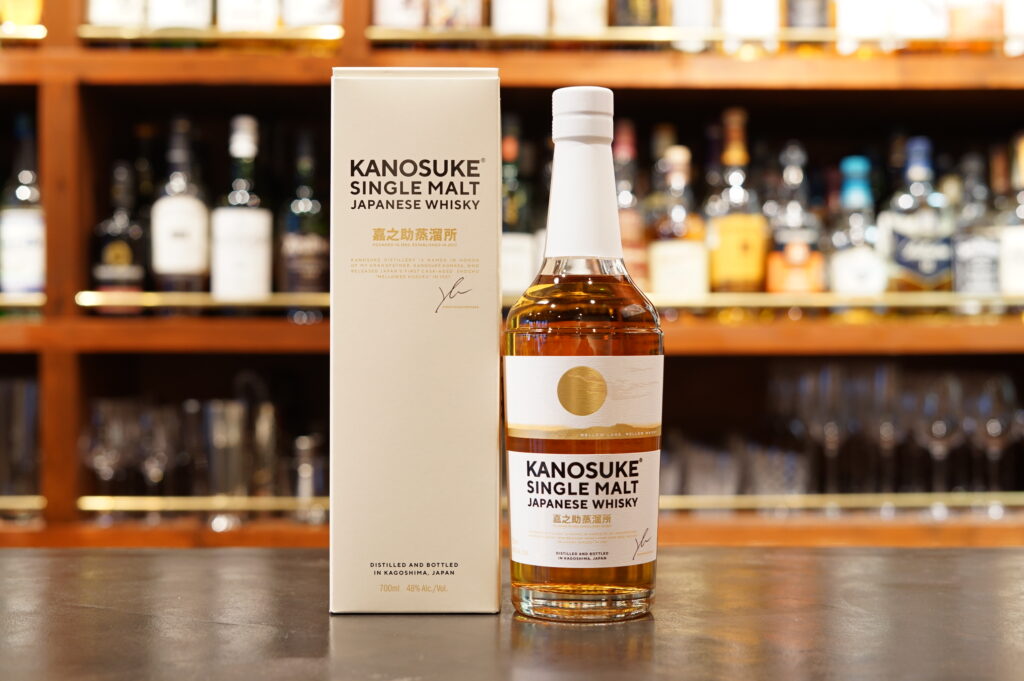 https://en.jpwhisky.net/2023/01/20/singlemalt_kanosuke-2/
2-25. Single Malt Komagatake 2022 Edition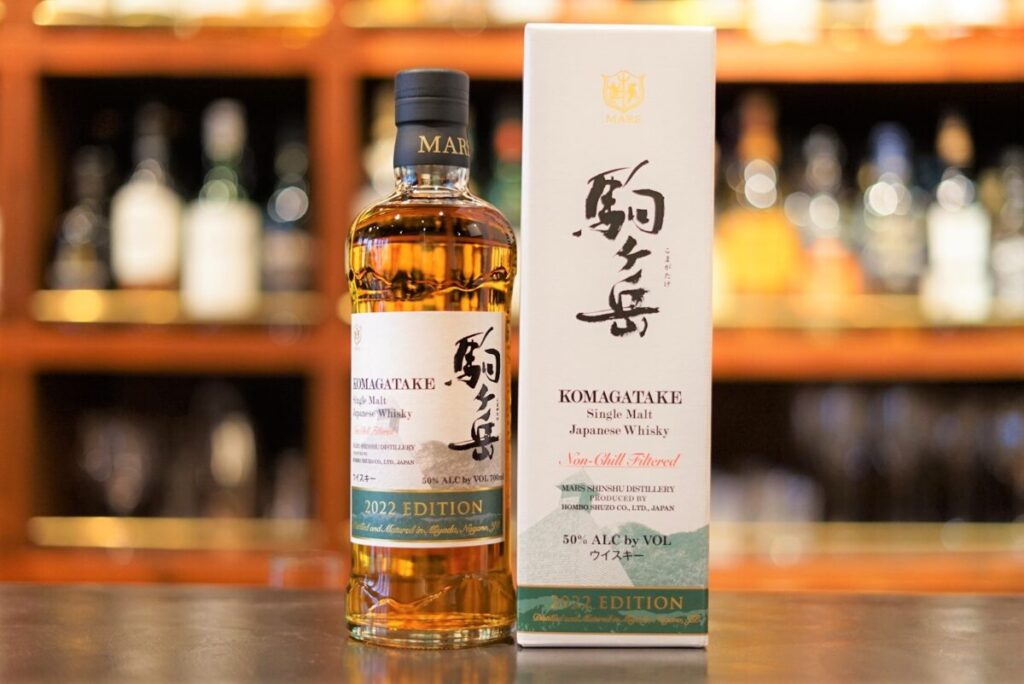 https://en.jpwhisky.net/2022/09/26/komagatake_2022_edition-2/
2-26. Single Malt Whisky Eigashima SEXTET
It means sextet and uses six barrels.
2-27. Akkeshi Single Malt Japanese Whisky Seimei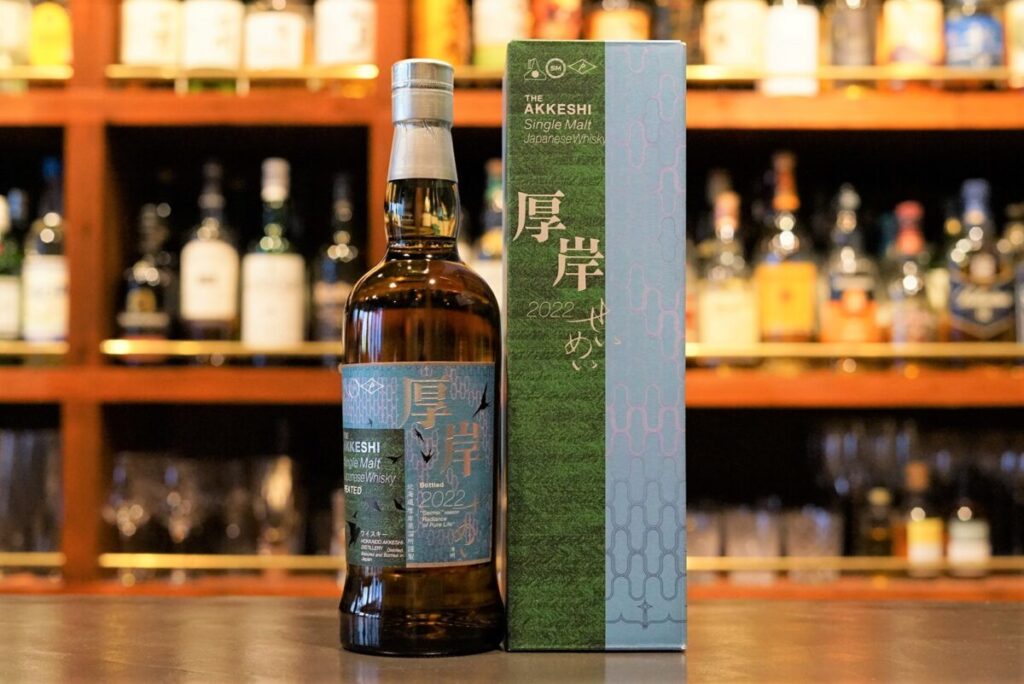 https://en.jpwhisky.net/2022/06/02/akkeshi_seimei-2/
2-28. Yamazaki SINGLE MALT WHISKY
Awarded from Non-Age.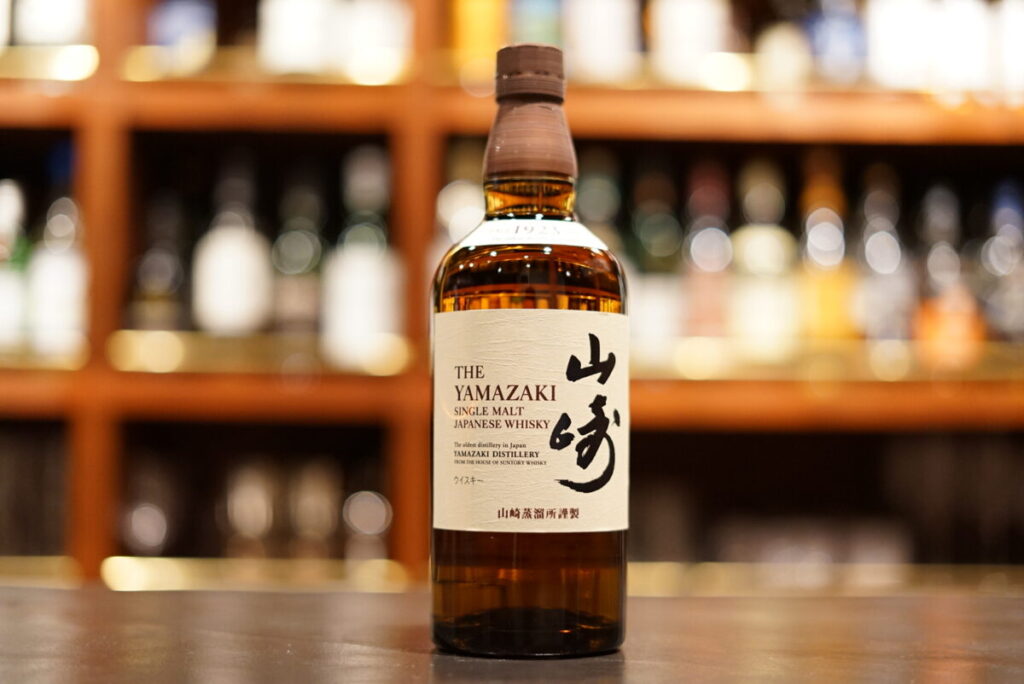 https://en.jpwhisky.net/2021/01/21/yamazaki-2/
2-29. Yamazaki SINGLE MALT WHISKY LIMITED EDITION 2022
This is a limited edition of 1,000 bottles, using luxurious Mizunara oak barrels.
2-30. Yoichi Single Malt
This is also an award-winning non-ageing single malt.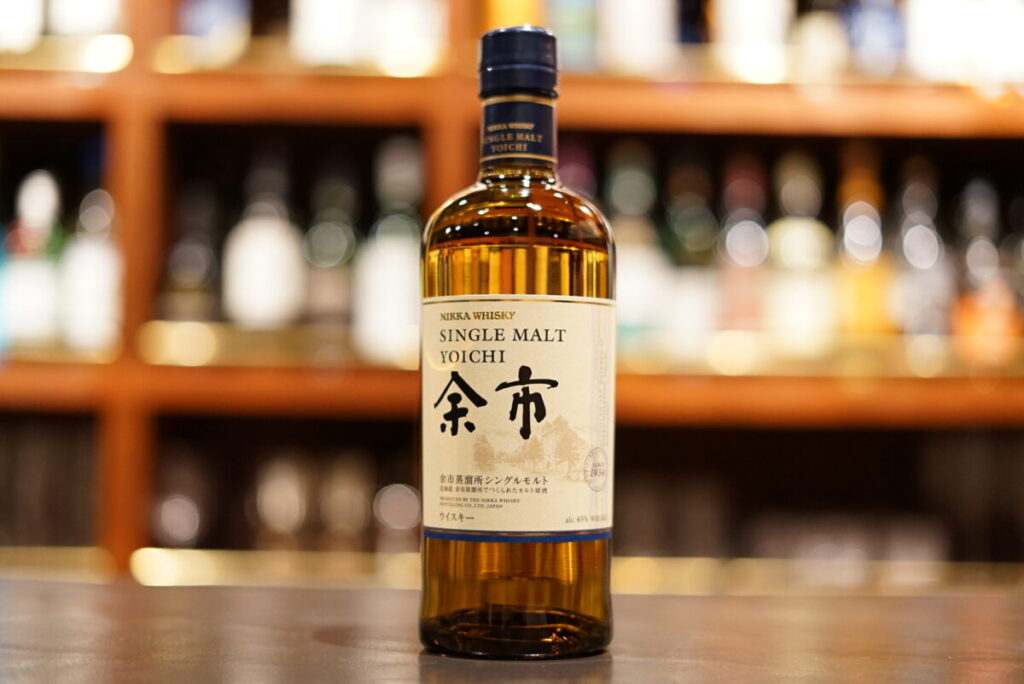 https://en.jpwhisky.net/2020/01/18/single-malt-yoichi-2/
2-31. Yoichi Single Malt Grande
For duty free stores overseas.
https://en.jpwhisky.net/2022/03/31/new_yoichigrande_miyagikyogrande-2/
2-32. Yoichi Single Malt Peaty & Salty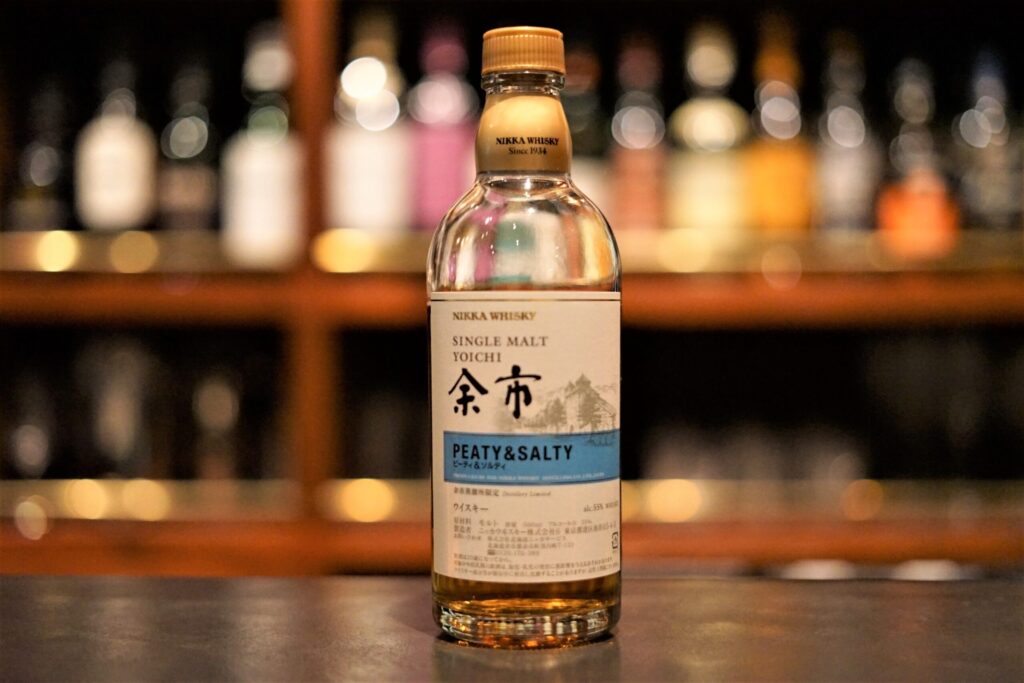 https://en.jpwhisky.net/2021/04/12/single-malt-yoichi-peaty-salty-2/
2-33. Saburomaru II The high priestess Cask strength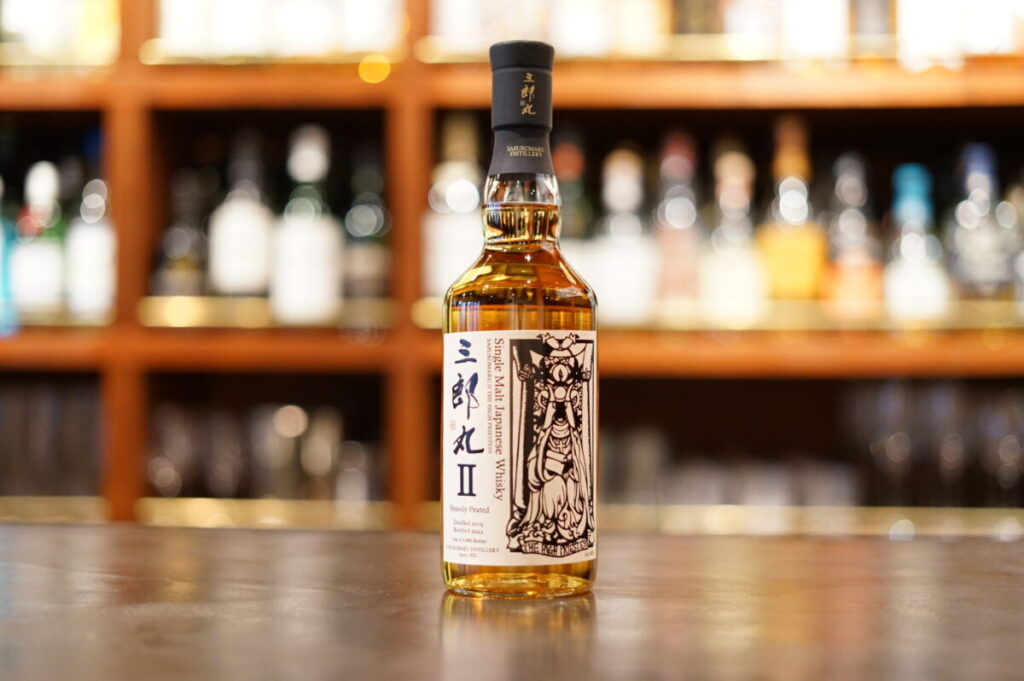 https://en.jpwhisky.net/2022/11/30/saburomaru_second_caskstrength-2/
2-34. Yoichi Single Malt 10 Years Old
This is the first aged Yoichi in about 7 years.
They seem to ship 9,000 bottles a year, so you may be able to find it at a liquor store someday.

3. Conclusion
How was it?
We introduced a total of 38 bottles of Gold and Double Gold.
Most of Suntory, Nikka, and Kirin's products were awarded.
I think it is great that all the entries received some kind of award, but I am concerned that it could be misleading.
A faux-Japanese product will win an award and be lumped in with the legitimate distilleries, which will further lead to misunderstandings around the world.
Some of the award-winning products were sold as Japanese whisky by a company headquartered in Hong Kong with no Japanese employees and no idea where the whisky was made.
If the judges of the competitions held around the world were aware of the "definition of Japanese whisky", perhaps they would be able to prevent the participation of such products.
We hope that the excellence of Japanese whisky will be properly spread throughout the world.