Fuji distillery is owned by SASAKAWA WHISKY Corporation, which
was established by Mr. Shohei Sasakawa, son of Mr. Yohei Sasakawa, Honorary Chairman of the Nippon Foundation and the Sasakawa Peace Foundation.
The company was established in March 2021. The distillery is scheduled to be completed in October 2022.
1. Mt. Fuji Distillery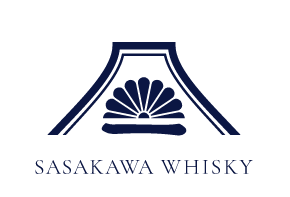 Mt. Fuji Distillery is a whisky distillery built at the foot of Mt. Fuji.
Using wooden washbacks, pot stills with an open flame heating system are custom-made at Miyake Seisakusho. We will focus on bringing out the potential of yeast and lactic acid bacteria.The storage is dunnage type. In addition, the maturation is carefully aged until it is satisfactory taste.There is a Mt. Fuji Distillery in Fuji-Hakone-Izu National Park, which boasts a vast site of 10,000 square meters, and uses the underground water of Mt. Fuji. The forested grounds are filled with clear air and are 1000m above sea level. In summer, the weather is cool and suitable for whisky making.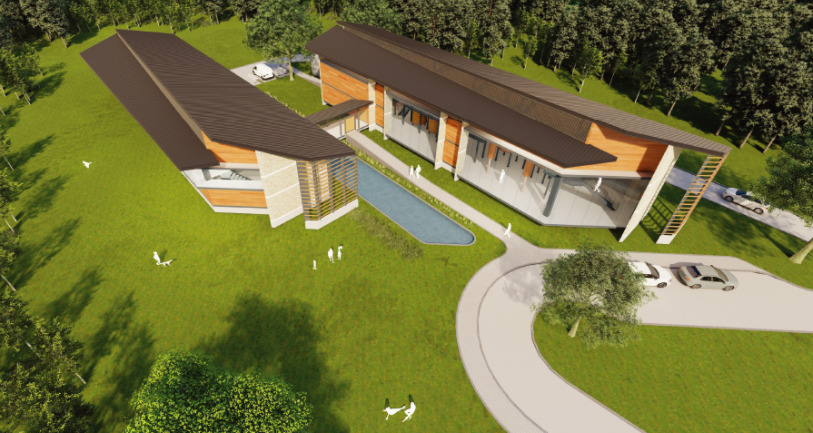 Company name

SASAKAWA WHISKY Co., Ltd.
Head office location

Tokyo Office

PMO Shibuya II, 3-1-1 Shibuya, Shibuya-ku, Tokyo 150-0002

Distillery

Mt. Fuji Distillery

Distillery location
4918-1 Kamiyoshida, Fujiyoshida City, Yamanashi 403-0005
Access to the distillery

Approximately 8 minutes' drive from the Kawaguchiko IC on the Chuo Expressway

About 10 minutes by taxi from Mt. Fuji Station

establishment
March 2021
Scheduled completion of distillery
Scheduled for October 2022
■ For more information on other whisky distilleries in chubu region, please visit here.

2. SASAKAWA WHISKY Jobs
SASAKAWA WHISKY is looking for technical members for whiskey production.
The work includes preparation (saccharification) to fermentation to distillation. In the process of the work, they have an opportunity to taste the new pot they created. For the first 3 years, we are looking for about 5 people to join our team, and we will be working from fermentation to blending with a small group of elite members.
Qualifications and application requirements are as follows.
No academic background required

<Qualifications/requirements>
■Mandatory requirements: Those who have a regular driver's license and have experience with one of the following

・Experience in food fermentation and beverage production
・Experience in inspecting and maintaining equipment and equipment
・ Experience as a plumber
For more information and to apply, please visit the doda job posting here.
Fuji Distillery is accessible by car from Tokyo in about 1.5 hours. Fuji-Q Highland
and other nearby leisure facilities are also available.
If you are interested in working at a whisky distillery, why not take a look?
3. The Sasakawa family
Mr. Shohei Sasakawa, President of SASAKAWA WHISKY Corporation, is the son of Yohei Sasakawa, Honorary Chairman of the Nippon Foundation and the Sasakawa Peace Foundation, and the grandson of Ryoichi Sasakawa, Chairman of the Japan Shipbuilding Foundation.
The Sasakawa family is known for its famous foundations in Japan, but in the Edo period they were a family of sake brewers. Shohei Sasakawa entered the whiskey industry to carry on the Sasakawa family's sake brewing business, which has continued since the Edo period.
Lastly: Recommended Books on Japanese Whisky
If you want to learn more about Japanese whisky, which is a global trend, we highly recommend these books.
In the December 2021 issue of Whisky Galore, published by the Whisky Culture Research Institute, we report on 11 Japanese craft distilleries, including some that are open to the public for the first time, under the title of "Japanese Whisky Craft Frontline," the first of three consecutive issues. Why did the popularity of Japanese whiskey and the craft boom occur? We will examine with interviews. Chichibu Distillery / Chichibu No.2 Distillery / Mars Shinshu Distillery / Mars Tsunuki Distillery / Kanosuke Distillery / Hioki Distillery / Ontake Distillery / Osuzuyama Distillery / Kaikyo Distillery / Hanyu Distillery / Konosu Distillery
¥1,320
(2023/02/06 17:20:18時点 Amazon調べ-
詳細)
This is a book written by Mamoru Tsuchiya, a world-famous whisky critic and representative of the Whisky Culture Research Institute, titled "Japanese Whisky as a Culture that Works for Business" .
The book covers the basics of whisky, the introduction of whisky to Japan, the birth of Japanese whisky, advertising strategies and the rise of Japanese whisky, and the current rise of craft distilleries. This is a book that summarizes Japanese whisky in a very easy to understand way.
Masataka Taketsuru, the founder of Nikka Whisky, devoted his life to brewing whisky in Japan. This is a revised and reprinted version of the autobiography of a man who simply loved whiskey and talked about himself. The book vividly depicts the days when he went to Scotland alone to study as a young man and overcame many hardships to complete Japanese whisky, as well as his companion, Rita.
Launching in 2019. With the world experiencing an unprecedented whisky boom, what were the managers of craft distilleries thinking and what were their thoughts as they took on the challenge of making whiskey? This book tells the stories of 13 craft distillery owners, including Ichiro Hido of Venture Whisky, famous for his Ichirose Malt, who inspired the birth of craft distilleries in Japan.
This is the Japanese version of Whisky Risng, published in the US in 2016, with much updated content. Not only does it describe the history of Japanese whiskey in detail, but it also includes data on all the distilleries in Japan, including the craft distilleries that have been founded in recent years. The book also includes descriptions of the legendary bottles that have been released, as well as information on bars where Japanese whisky can be found.