4. Chubu Region
4-1. Niigata Beer Shinobu Distillery
Niigata Beer Brewery in Niigata obtained the first whisky distillation license in Niigata City in 2016 with the aim of providing high-quality whisky to spirits lovers using local fresh water.
During the construction of the distillery, we imported unoridated sake aged in sherry and bourbon barrels from distilleries around the world and mixed it at the Niigata Factory (Niigata City) to make the whisky "Koshino Shinobu" . Mizunara finish featuring a rich aroma that has been added and aged in domestic Mizunara barrels. 90% of the production is for exports, of which 40% are made up of the U.S.
Pay attention to future trends, including the construction of distillery.
Image Source:Shinobu Distillery
Location
〒953-0012
5120 Echizenhama, Nishikan-ku, Niigata City, Niigata Prefecture
Acces

Access from the nearest station / 10 minutes by car from JR Echigo Line "Maki Station"
Access from the nearest IC / 20 minutes by car from the Makigata Higashi IC on the Hokuriku Expressway

Started operation
Under construction
Official website
Niigata Beer Shinobu Distillery
Distillery tour
–
Commodity
Koshino Shinobu Pure Malt, Koshino-shinobu Blended Whisky, Koshino Shinobu Pure Malt 10 Years, Koshino Shinobu Pure Malt 15 Years
Ninnin Distillery's signature whisky

¥6,908
(2022/09/25 11:51:57時点 楽天市場調べ-
詳細)
4-2. Suntory Spirits Hakushu Distillery
Suntory sought a different type of malt whisky unoridated liquor from Yamazaki Distillery and continued to look for water that was good quality and ideal for whisky preparation. And from the survey of various parts of the country, you will encounter the land of "Hakushu", one of japan's leading water resorts. In 1973, exactly 50 years after starting whisky production for the first time in Japan, Suntory's second malt whisky distillery, Hakushu Distillery, finally opened.
The feature of Hakushu Distillery is the creation of a variety of undiscomponent undiscomponed sake that is unparalleled in the world.
In the fermentation process, we are particular about wooden tub fermenters with excellent heat retention, and the unique flavor unique to Hakushu is created by the work of microorganisms such as lactic acid bacteria that live in distillation.
In the distillation process, various barrels are used in the storage (maturation) process by using different distiller's pots of different sizes and shapes, and various barrels are used in the storage (maturation) process, and a variety of undissitioned sake is made in all processes from preparation to fermentation, distillation, and storage (maturation).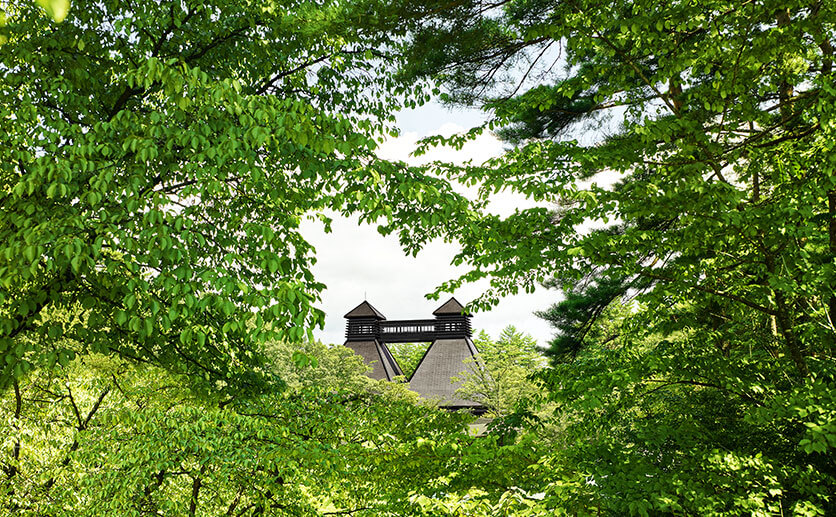 Image source:Suntory Hakushu Distillery
Location
〒408-0316
2913-1 Torihara, Hakushu-cho, Hokuto City, Yamanashi Prefecture
Access

From Nirasaki Station on the Chuo Main Line, take the bus bound for Shimokyorai Ishishita and get off at the "Matsubaragami" bus stop (1 day).
A 15-minute taxi ride from Kobuchizawa Station on the Chuo Main Line.
Shuttle bus 20 minutes from Kobuchizawa Station on the Chuo Main Line (for a limited time).

Started operation
1973
Official website
Suntory Hakushu Distillery
Distillery tour
Factory tour is temporarily suspended. (As of December 27, 2020)
Commodity
Single Malt Whisky Hakushu, Single Malt Whisky Hakushu 18 years, Single Malt Whisky 25 years
Typical whisky from Hakushu Distillery
¥10,800
(2022/09/24 23:29:31時点 楽天市場調べ-
詳細)
4-3. Hombo Shuzo Mars Shinshu Distillery
Masataka Taketsuru is known as the creator of domestic whisky. At that time, Kiichiro Iwai of Settsu Shuzo (the creator of Mars whisky) entrusted The Dawn of Authentic Japanese Whisky to Mr. Taketsuru, who was 24 years old, and sent him to Scotland as his boss.
After returning to Japan, Mr. Taketsuru compiled the results of the whisky training in the Whisky Report and submitted it to Kiichiro Iwai. It is commonly called "Taketsuru Report" or "Taketsuru Note" .
Hombo Shuzo is mainly made from shochu in Kagoshima, but since acquiring a whisky production license in 1949, I have been dreaming that I want to make real whisky that makes use of the Japanese climate someday.
In 1960, Kiichiro Iwai designed the product "Taketsuru Note" and established Mars Yamanashi Winery, a factory for wine and whiskey production. In 1985, we operated Mars Shinshu Distillery in Nagano Prefecture in search of a further ideal place in order to work on full-fledged whiskey production. Surrounded by beautiful green forests at the foot of Mt. Komagatake in the Central Alps, the distillery stands in the silence of the clear air.
There is a tasting bar in the distillery's visitor center where you can enjoy paid tastings. From the latest products of Mars whiskey, you can enjoy a lot of lineups such as past limited editions.
It is a state of the exhibition at the whisky festival in 2019. New products released in the spring of 2020 were also on display at Iwai Tradition, Mortage Cosumo, Komagatake Limited 2019.
Location
〒399-4301
4752-31 Miyata-mura, Kamiina-gun, Nagano
Access

■By train
Take the JR Iida Line to Komagane Station or Miyata Station, then take a taxi for about 10 minutes.
■By car
Approximately 5 minutes from the Komagane IC on the Chuo Expressway

Started operation
1985
Official website
Hombo Shuzo Mars Shinshu Distillery
Distillery tour
Tours are available. Please apply by e-mail form or fax.
Commodity
Single Malt Whisky Komagatake
Typical whisky from Mars Shinshu Distillery

¥2,530
(2022/09/25 01:38:41時点 楽天市場調べ-
詳細)
4-4. Karuizawa Distilled Liquor Production Komoro Distillery
Karuizawa Distillery Manufacturing Co., Ltd. announced at a press conference in Komoro City that it will build a "Komoro Distillery" in Komoro City, Nagano Prefecture. A komoro distillery will be built in Matsui-ku, Komoro City, and it is scheduled to be completed in 2023. We plan to start selling single malts in 2027.
Karuizawa Distillery Co., Ltd. announced the construction of "Komoro Distillery" in Komoro City, Nagano Prefecture. It is scheduled to be completed in 2020.
4-5. Kirin Distillery Fuji Gautenba Distillery
In August 1972, Kirin Seagram Co., Ltd. was established through a three-country joint venture between Kirin Beer (Japan), JE Seagram (U.S.), and Seabus Brothers (UK), and the Fuji Gotemba Distillery started operations in August 1973.
Image Source:5th April 2020 September 9 Broadcast | 5th Wiskipedia
Fuji Gotemba Distillery has been particular about the production of "grain whisky" using corn, wheat, etc. as the raw material of whisky. Continuous distillers are commonly used to produce grain whisky. At Fuji Gotemba Distillery, we make various characteristics of grain whisky by making full use of three types of continuous distillers: "Multi-Column" , "Kettle" , and "Doubler" .
As a typical whisky, there was "50° Barrel Mule Sake at the foot of Mt. Fuji", but due to demand exceeding expectations from 2018, it became difficult to supply the raw sake necessary for production, and it ended sales at the end of March 2019. Although successor products were not released, "Blend Signature Signature" released from 2017 has been generally distributed in the domestic market since 2018, and is now sold as a current product.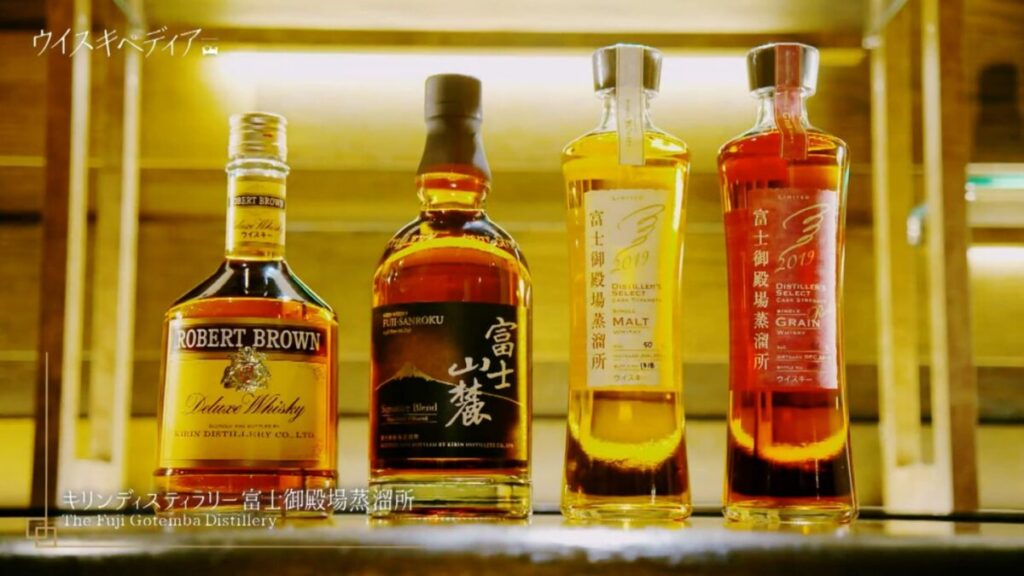 In 2016, "Fuji Gotemba Distillery Single Grain Whisky AGED 25 YEARS SMALL BATCH" won the World Best Grain Award at the World Whisky Award 2016.
On March 31, 2017, Jota Tanaka, the master blender at Kirin Distillery Fuji Gotemba Distillery, won the world's best award in the Master Distiller and Master Blender category of Icons of Whisky.
On March 27, 2020, Kirin Single Grain Whisky Fuji 30 Years won the World's Best Grain Award at the World Whisky Awards 2020.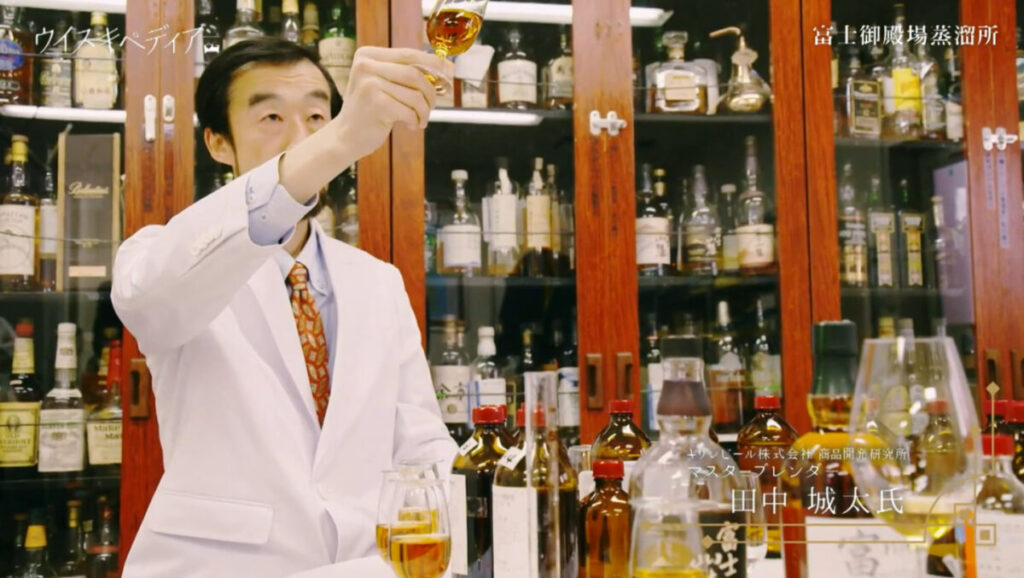 Location
〒412-0003
970 Shibaida, Gotemba City, Shizuoka Prefecture
Access
■Free shuttle bus service from JR Gotemba Station
Please exit the ticket gate at JR Gotemba Station and proceed to the maiden exit. The roundabout of the station is the shuttle bus stop.
■ Get off the Tomei Expressway Gotemba I.C towards Lake Yamanaka and go straight on National Route 138 for about 6km on the right side
Started operation.
1973
Official website
Kirin Distillery Fuji Gotemba Distillery
Distillery tour
Tours are available.
* Tours are only available to customers living in Shizuoka Prefecture for the time being.
*Factory tours and shops will be closed from December 21 (Mon.) to January 7, 2021 (Thursday).
Commodity
Signature blend at the foot of Mt. Fuji, Single grain whisky Fuji
Typical whisky of Fuji Gotemba Distillery

¥4,400
(2022/09/25 01:38:41時点 楽天市場調べ-
詳細)
4-6. Gaia Flow Shizuoka Distillery
Gaia Flow Distilling Co., Ltd. purchased and acquired whisky production equipment from Mercian Karuizawa Distillery in March 2015. Reusable equipment such as pulverizers and distillers used for malt pulverization was repaired and improved before being relocated to Shizuoka Distillery, and preparations for whisky production were recommended.
In 2015, we started construction of a Shizuoka distillery in a district called Tamagawa in Okushizu (Oku-Shizuoka area) in Shizuoka City, Shizuoka Prefecture, and obtained a whisky production license in September 2016. We started producing whiskey in October 2016.
It is manufactured by three distillers: a distiller (K) relocated from Karuizawa Distillery and two Scottish distillers (W).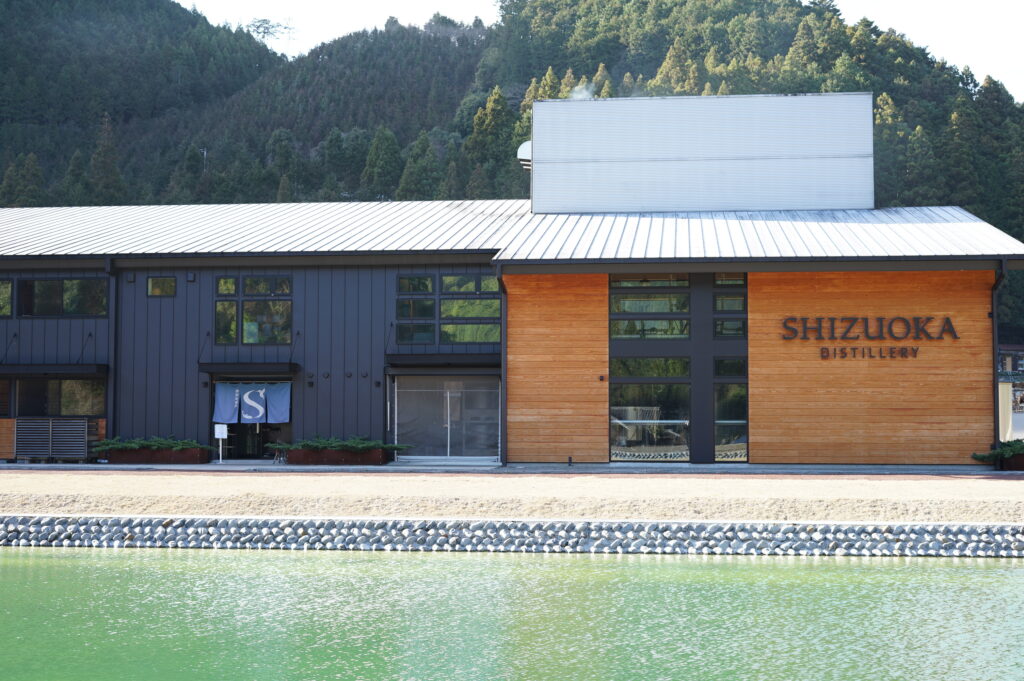 A distillery that is integrated with nature by using plenty of hinoki cypress grown in Okushizu in distillery buildings and fermentors. We aim to create whisky that harmonizes with nature rooted in the climate of Shizuoka.
There is a paid tasting corner in the distillery, and you can enjoy not only Shizuoka Prologue Shillies, but also new pots and undulated sake in the middle of aging.
In addition, you can also sample a lot of whiskeys such as Indian whiskey "Amrut" imported and sold by Gaia Flow Shizuoka Distillery and Scotch's Bottlers "Blackadder".
Location
〒421-2223
555 Ochiai, Aoi-ku, Shizuoka City, Shizuoka Prefecture

Access
From JR Shizuoka Station, take the "Shizutetsu Just Line" bus for 60 minutes.
Get on from platform 9 of "Shizuoka Ekimae" bus stop.
Get off at "Okudaragami" bus stop on the Abe Line (bound for Kamiochiai 118) and walk for 1 minute
Alternatively, get off at "Kamisuke" bus stop on the Abe Line (119 bound for Yokozawa) and walk 15 minutes.
Started operation
2016
Official website
Gaia Flow Shizuoka Distillery
Distillery tour
Tours are available.
Reservation required from the tour page on the website
commodity

Single Malt Whisky Shizuoka "Prologue K"
Representative whisky of Shizuoka Distillery

¥64,800
(2022/09/25 11:51:59時点 楽天市場調べ-
詳細)
4-7. Wakatsuru Shuzo Saburomaru Distillery
Wakatsuru Shuzo Co., Ltd., which operates Sabromaru Distillery, started brewing sake in Saburomaru Village, Tonami-gun, Toyama Prefecture in 1862, and is a sake brewery with a very long history in Hokuriku.
After the end of World War II, he independently conducted research on distilled liquor production and obtained a whisky production license in 1952 in order to overcome the difficulties. Since 1953, we have been selling Sunshine Whiskey in Toyama Prefecture.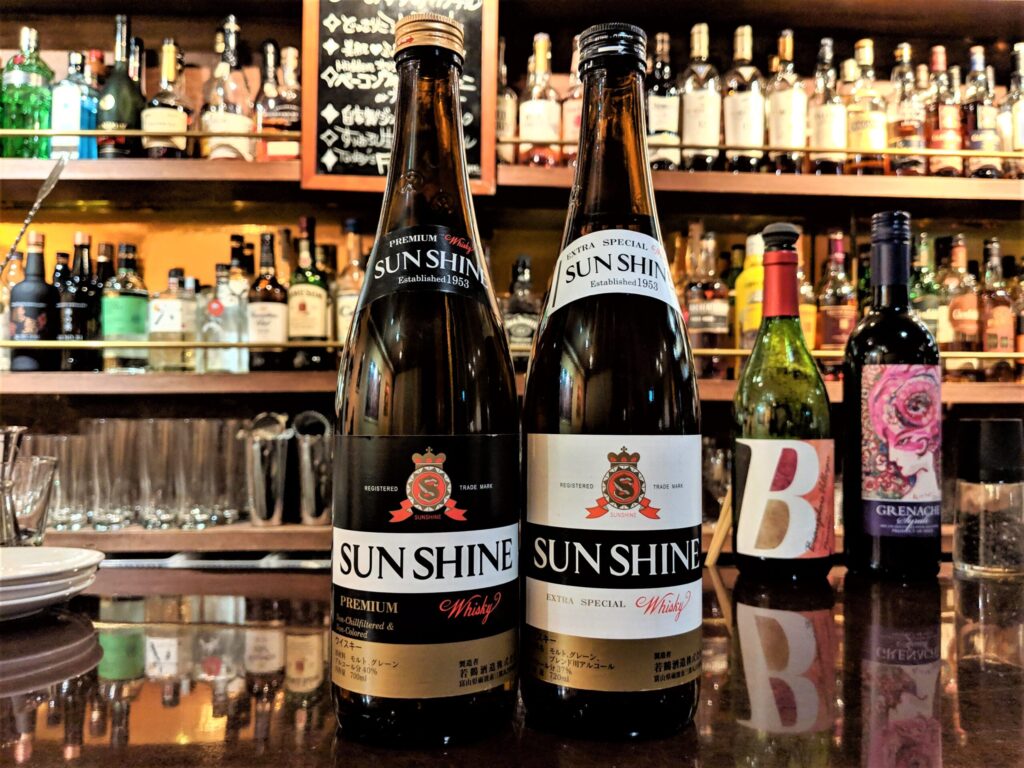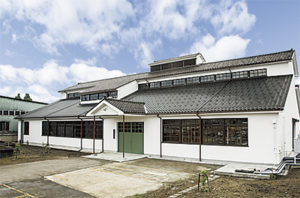 In 2016, more than 60 years after the first whisky production, the distillery was aging. We launched the Sabromaru Distillery Renovation Project, which was the only distillery in the Hokuriku continent and that we could not stop making whisky that has continued so far, and challenged crowdfunding to secure funds.
In 2017, Sabomaru Distillery renovated its building and manufacturing facilities and restarted as a whisky distillery, with support of 38,255,000 yen, well over the target of 25 million yen, in response to its passion for whisky making that has been preserved for more than 60 years and the challenge of cultivating Toyama's whisky into whisky around the world.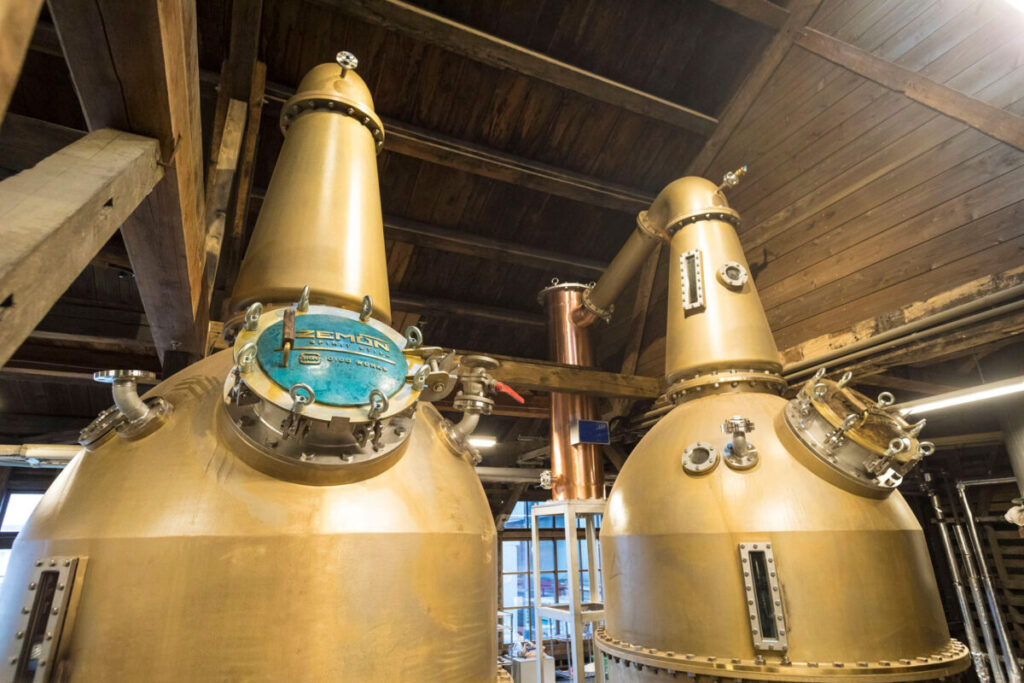 In 2019, we developed zemon, the world's first casting distiller, in collaboration with Ogo Seisakusho, a master of bon bell construction.
Location
〒939-1308
208 Sabromaru, Tonami City, Toyama Prefecture


Access

From Shin-Takaoka Station on the Hokuriku Shinkansen, take the JR Johana Line to Aburaden Station and walk for 1 minute.
Started operation.
1953 (renovated in 2016)
Official Website
Wakatsuru Shuzo Sabromaru Distillery
Distillery tour
Tours are available.
Reservation required from the tour page on the website
Commodity
Sunshine Whisky, Single Malt Saburomaru, Moon grow
Representative whisky of Sabromaru Distillery

¥9,880
(2022/09/25 11:51:59時点 楽天市場調べ-
詳細)
4-8. Suntory Chita Distillery
Chita Distillery on the Chita Peninsula overlooks Ise Bay. It is a grain whisky distillery established by the Suntory Group in collaboration with the Zenno Group. It is one of three distilleries owned by Suntory in the country.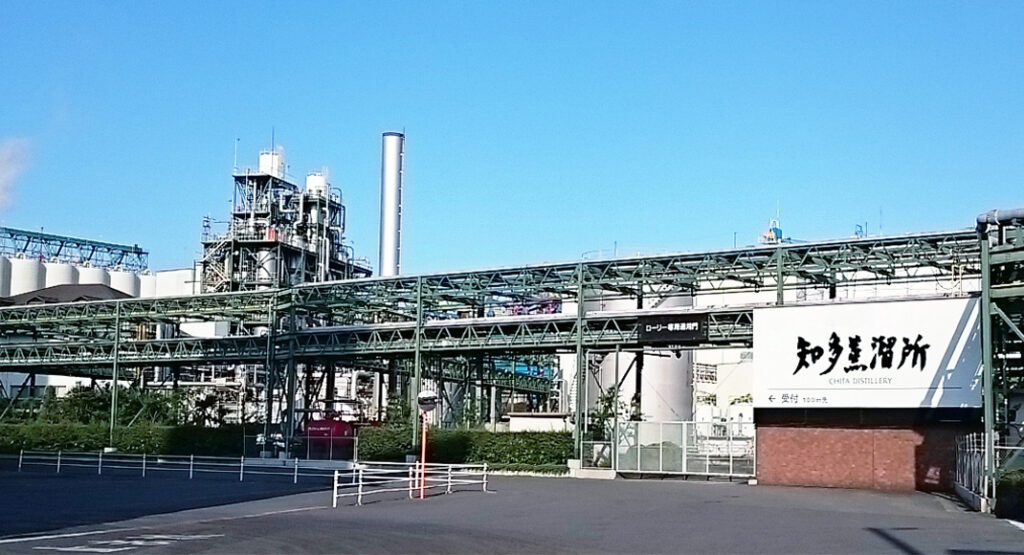 For more than 40 years since its operation began in 1973, we have continued to make grain whisky using corn as our main raw material. Chita's whisky raw liquor is blended into the world-renowned blended whisky "Hibiki" and "Kaku" , and enhances the individuality of malt whisky raw liquor, which was born at Suntory Yamazaki Distillery and Hakushu Distillery, creating a smoother taste.
In 2015, he launched Chita, a single grain whisky composed of grain whisky raw liquor from Chita Distillery.
Location
〒478-0046
16 Kitahamacho, Chita City, Aichi Prefecture

Access
–
Started Operation
1973年
Official website
Suntory Chita Distillery
Distillery tour
It is not open to the public.
Commodity
Single Grain Whisky Chita
Chita Distillery's representative whisky
4-9. Nagahama Roman Beer Nagahama Distillery
Nagahama Distillery is the smallest in Japan located in the northern part of Lake Biwa, Shiga Prefecture.
In 1996, Nagahama Roman Beer, which began producing the third craft beer in and has been making craft beer for 20 years, started operating nagahama distillery on the premises in 2016 and distilling whisky.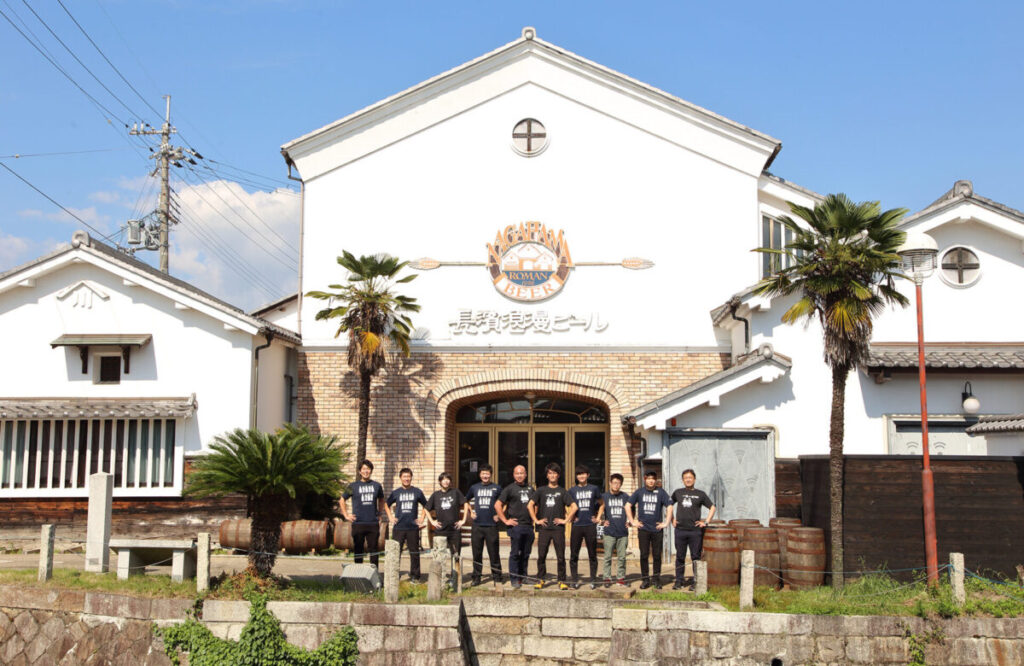 Inspired by a Scottish craft distillery, it features a rich, fruity, grain-derived, richly sweetened liquor that flows from Aranbic pot stills and ultrafine line arms.
画像出典:Nagahama Roman Beer Nagahama Distillery
In 2020, "Amahagan", a blend of malt from Nagahama Distillery based on overseas malt whisky, won three out of four regular series at the WWA (World Whisky Award).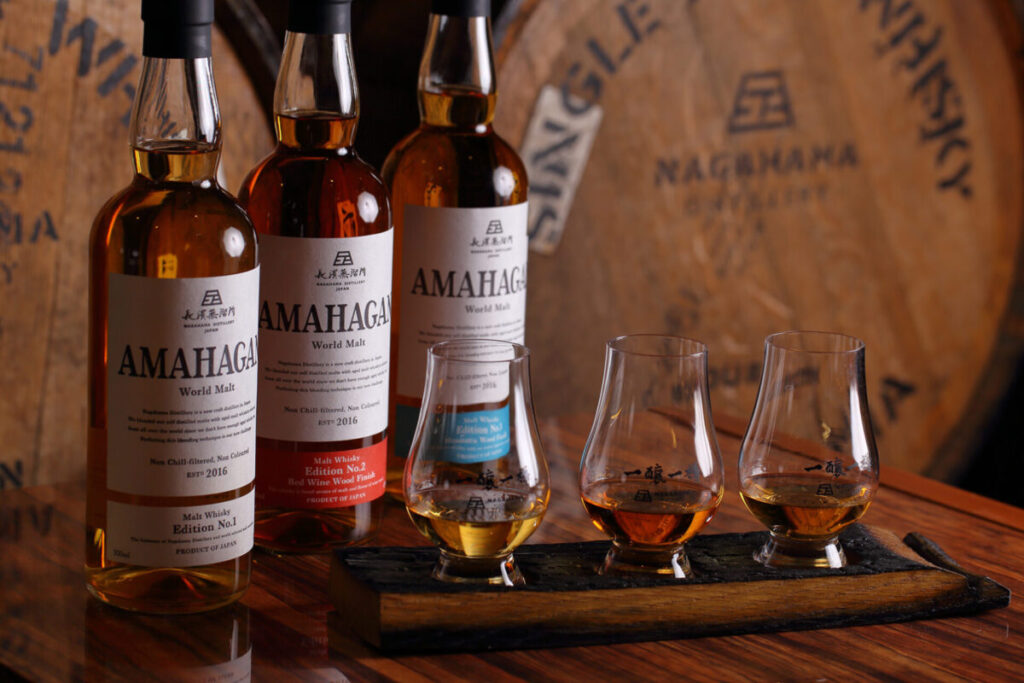 Location
〒526-0056
14-1 Asahicho, Nagahama City, Shiga Prefecture


Access

Approximately 4 minutes' walk from JR Nagahama Station
Approximately 4 km from Nagahama I .C
Started Operation
2016
Official Website
Nagahama Roman Beer Nagahama Distillery
Distillery tour
Tours are available. Reservations required from hp.
Commodity
Amahagan, Single Malt Nagahama, Nagahama New Makeup
Typical whiskey from Nagahama Distillery
¥5,390
(2022/09/25 15:07:48時点 楽天市場調べ-
詳細)
4-10. Niigata Small Scale Distillery Niigata Kameda Distillery
Niigata Kameda Distillery is a limited company established by Otani Co., Ltd., a major seal seller. In 2018, the Niigata Innovation Program, sponsored by Nomura Securities Niigata Branch and others, realized a craft whisky production business plan announced by three companies, including Otani Co., Ltd. as a team. The company launched the business in March 2019 and built a distillery on the premises of the head office factory of Otani Co., Ltd.
Niigata Kameda Distillery is the first company in Niigata Prefecture to manufacture authentic Japanese whisky that performs barley, which is the raw material, from germination to distillation.
The distiller is manufactured by Forsyth in Scotland, and the fermentors used to ferment wort are made of stainless steel and wooden vats. The distillation is expected to begin in March 2021 and full-scale sales in 2024. The annual production capacity is 30,000 liters.
For the time being, we plan to use malt imported from Scotland, but we have contracted with the agricultural corporation Shirogin Culture (Akiha-ku, The City) to secure 4 tons of barley as raw materials. Distillation with 100% malt from the prefecture is expected to begin by the end of this year. In addition, the company is considering the production of rice whisky using rice produced in the prefecture as a future movement, and plans to expand facilities after the summer in order to meet domestic and overseas demand. From autumn 2021, the company plans to sell new pots of whisky before barrel filling.
Niigata Small-scale Distillery is capitalized at 30 million yen. The total project cost so far has been JPY 240 million.
4-11. Totsuka Shuzo Karuizawa Distillery
Shigeru Totsuka, the 16th president of Totsuka Shuzo (Saku City), founded in 1653, launched a new whisky manufacturing company, Karuizawa Whisky Co., Ltd., and built the Karuizawa Distillery from Karuizawa Town, Kitasaku County. Construction begins in the spring of 2021.
The new company was privately funded by President Totsuka and was established in November 2019. A distillery and storage facility were built on 1.3 hectares. The company plans to produce approximately 60,000 liters of whisky annually with the aim of starting sales in 2024. The total project cost is expected to be JPY 700 million to JPY 800 million.
The raw barley will be cultivated in cooperation with local agricultural cooperatives in the Saku region, and the water brewed will be used from the water at the foot of Mt. Asama and Mt. Yatsugatake.
4-12. Kiyosuzakura Brewery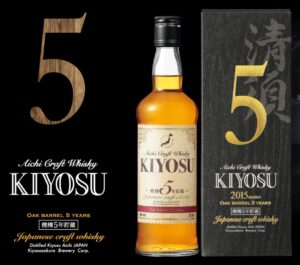 Founded in 1853. This sake brewery is famous for its brand of "Kiyosu Castle Nobunaga Onikoroshi" continuously following its long tradition and quality-oriented attitude.
There is no special pot still for distillation of whiskey, and a distiller used in shochu is used in combination.
Currently, the lineup of whiskies is only one blended whiskey of "Craft Whisky Kiyosu" , which was released in September 2019 with a limited number (10,000 bottles), and both malt and grain undrafts are distilled in-house.
It has also been commercialized as an additional part in 2020. (Limited number unknown)
The feature is that the yeast at the time of fermentation takes advantage of its characteristics as a sake maker and uses fragrant sake yeast. It is packed in oak barrels and aged slowly for five years in the underground cellar of the sake brewery.
Location
〒452-0942 
1692 Kiyosu, Kiyosu City, Aichi Prefecture

Access
5-minute walk from Meitetsu Shin-Kiyosu Station
Started Operation
Started distilling whisky in 2014
Official Website
Kiyosuzakura Brewery Co., Ltd.
Distillery tour
–
Commodity
Aichi Craft Whisky Kiyos
Typical whisky of Cheongju Sakura Brewery

¥3,025
(2022/09/25 05:35:14時点 楽天市場調べ-
詳細)
4-13. Juzan Co., Ltd. Ikawa Distillery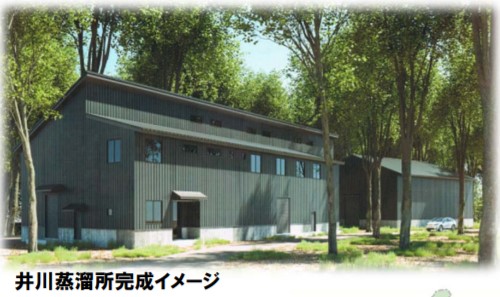 Juzan Co., Ltd. was established in Tashiro, Aoi-ku, Shizuoka City in April 2020 through a new split from Tokushu Tokai Paper Co., Ltd. We will conduct whisky production business using company-owned forests in the northern part of Shizuoka City. The company plans to start distillation in the summer of 2020 and ship it after 2027. With the aim of producing "authentic" matured for more than seven years, the company expects to produce about 5,000 to 6,000 bottles in the first year of shipment.
Jpy 1.09 billion will be invested in the construction of a distillery. A distillation building and a maturation warehouse were constructed along the Oi River in a site area of about 2,000 square meters. Distillation Building: Steel Frame 2 Stories Total 860㎡, Maturation Cabinet: Steel Frame One-Story Building 357㎡
Location
〒428-0505
1299-1 Tashiro, Aoi-ku, Shizuoka City, Shizuoka Prefecture

Access
–
Started Operation
Start of distillation in 2020
Official Website
–
Distillery tour
–
Commodity
–
4-14. Gyokusendo Shuzo Yoro Distillery
Founded in 1806. Since then, we have been working on shochu, mirin, liqueur, etc., mainly in sake for more than 200 years.
The representative brands are "Minogiku" and "Reisen" of sake.
Gyokusendo Shuzo is famous for its "peak whisky" . It is "local whisky" that dominated the world from the 1975s to 1975.

A blend of Scottish malt sake aged for 8 years and whisky (malt) produced at Gyokusendo Sake Brewery using the pure underground water of the Yoro Mountains, known for "Yoro Falls". After 10 years of aging in oak barrels, grain whisky is blended and aged for another 6 years to deepen the ripening degree.
Peak whisky has a capacity of 1,800ml and a peak whisky special has a capacity of 720ml.
"Peak Newbone 2018" was released from Gyokusendo Shuzo in June 2019.
Relausing in-house distillation for the first time in 40 years. A limited release newbone that was distilled in October 2018 using British barley malt and aged for about half a year with sherry casks and bourbon casks. Alcohol content is 55%, capacity 200ml.
Looking at the website of Gyokusendo, it is a mysterious product that does not mention this NewBone or Yoro Distillery at all, but it was confirmed that it will be aged for about 3 to 5 years in the future and shipped to the market as whiskey.
Location
〒503-1314
800-3 Takada, Yoro-cho, Yoro-gun, Gifu

Access
A 5-minute walk from Minotakada Station on the Kintetsu Yoro Line
Started Operation
2018 (Whisky distillation resumed for the first time in 40 years)
Official Website
Gyokusendo Shuzo Co., Ltd.
Distillery tour
–
Commodity
Peak Newbourne 2018, Peak Whisky, Peak Whisky Special
Representative whisky of Yoro Distillery
4-15.Nozawa Onsen Distillery Co., Ltd.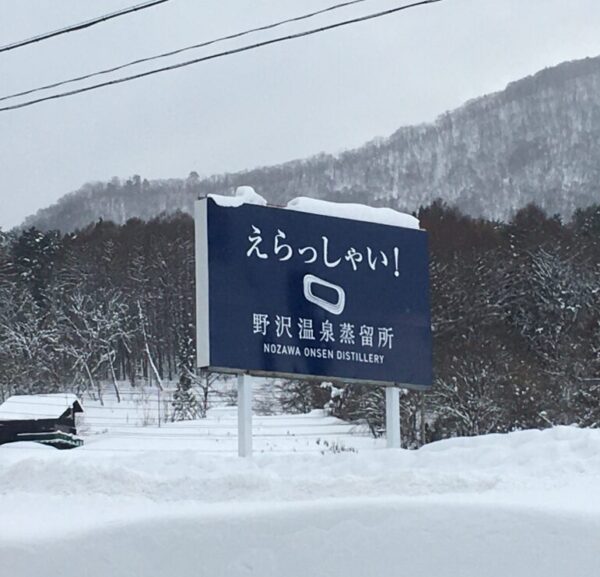 Philip Richards, who runs a café and bar in Nozawa Onsen Village, started construction in 2021. The plant is scheduled to start operations in June 2022.
The goal is to become a new tourist attraction in Nozawa Onsen Ski Resort, which boasts one of the best powder snow and vastness in Japan, leisure such as cycling, and Nozawa Onsen Village, which has many outdoor baths in the green season.
In addition to a distillery tour, Nozawa Onsen Distillery plans to have a gift shop, a craft bar where you can enjoy tastings, and a herb garden.
As of January 2022, Craft Gin, malt whisky and grain whisky are scheduled to be produced, and Craft Gin uses distillers manufactured by Karl of Germany. Using the vapor infusion method using baskets, the spring water flowing down Mt. Kenashi where the Nozawa Onsen Ski Resort is built and the famous products of Nozawa Onsen Village are used as botanicals. We are planning to manufacture a gin with the concept of "I want to make a gin that reminds me of Nozawa Onsen village when I drink a bottle I brought home as a souvenir" at home.
The whisky is made from a distiller manufactured by Nap Luwa in Tasmania. The age has not been decided, and it is tried and aged repeatedly until it is high quality and convincing bear delicious. The company is also considering the production of grain whisky, and expects to produce a new type of grain whisky using wheat, buckwheat and rice. As of January 2022, the distillery is under construction and the introduction of the distiller is expected in March.
The planned lineup includes standard craft gin, limited-time gin using seasonal botanicals, high-quality single malt whisky, grain whisky using wheat, buckwheat noodles, and rice, and blended whisky.
Location
〒389-2502
Toyogo, Nozawa Onsen Village, Shimotakai District, Nagano Prefecture9394

Access
20 minutes by taxi from Toganosawa Onsen Station 25 minutes by car from Toyota Iiyama I .C
Started Operation

Scheduled to start distillation in June 2022

Official Website
Nozawa Onsen Distillery
Distillery tour
Tour planned
Commodity
–
4-16.Ide Brewery Fuji Hokuroku Distillery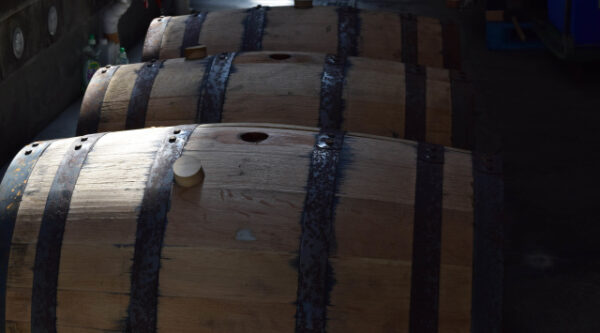 Ide Shuzo, whose predecessor was soy sauce brewing, which started operations around 1700, was.
We started to manufacture sake. He obtained a whisky manufacturing license in 2020. He has made full use of the knowledge and technology cultivated in Sake brewing and has been experimenting with it.
Fuji Hokuroku Distillery manufactures malt whisky and grain whisky, and aims to make whisky with an emphasis on aroma using sake yeast and the pure underground water of Mt. Fuji.
In the future, we plan to start a distillery tour, and we will crowdfund the funds for the expansion with original glasses and new pots as return products. We have succeeded in raising about three times the target amount. As of 2022, we are also recruiting cask owners. Click here for details.
Malt whisky is made from Non-Pete malt from Germany and aged in white oak bourbon barrels. The barrels are packed in 2020 and actual sales are expected in 2023.
Location

〒401-0301

8 Funatsu, Kawaguchiko-cho, Minamitsuru-gun, Yamanashi

Access

A 10-minute drive from the Kawaguchiko Interchange on the Chuo Expressway

10-minute walk from Kawaguchiko Station

Started Operation

Start of distillation in 2020

Official Website
Ide Brewery
Distillery tour
Tour planned
Commodity
Grain Malt Whisky Daijukai Fuji North Foot Distillery Highball
4-17.Yoshida Denzai Distillery, Yoshida Denzai Co., Ltd.
Established in 1940, Yoshida Denzai Kogyo Co., Ltd., which manufactures and sells electrical equipment, manufactures synthetic resins, processes and sells medical equipment, and Yoshiden Co., Ltd., a subsidiary of Yoshiden Co., Ltd., were established. We aim to make high-quality and honest whisky with our technological capabilities that have supported Japanese manufacturers since the Showa era.
Yoshida Denki Distillery specializes in producing grain whisky and is planning to produce blended with malt whisky from craft distilleries in Niigata Prefecture and other prefectures. Differentiate yourself from other craft distilleries.
In addition, we are considering cooperation with local people using dent corn from Niigata Prefecture as raw materials.
Pot Still uses a hybrid still made in Germany, and has a unique facility that allows you to freely mix three kinds of grains in the raw material processing process.
The distillery is currently under construction, but distillation is expected to begin in April 2022. (As of February 10, 2022)
Location

〒110-0016

344-1 Shudda, Murakami City, Niigata Prefecture

Access

Approximately 5 minutes' drive from The Shinrin Iwafune Port IC

Started Operation

Start of distillation in 2022

Official Website
Yoshida Denzai Distillery Official Website
Distillery tour
–
Commodity
–
4-18. Funasaka Sake Brewery Hida Takayama Distillery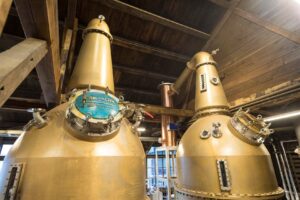 Funasaka Sake Brewery, a long-established sake brewery that has been in business since the Edo period, will breathe new life into the world as a whisky distillery by utilizing the school building of Takane Elementary School, which was closed due to the decrease in the number of children due to the submerged school district in a dam lake and depopulation in 2007.
The total project cost is JPY 300 million. Raised funds with SDGs private placement bonds issued by Juroku Bank and Takayama Shinkin Bank, respectively. A part of the issuance fee is donated to designated destinations, and it is sent to Asahi Elementary and Junior High Schools, where children in the Takane area go to, and Takayama City, which has signed real estate lease agreements for the former Takane Elementary School.
From the end of March 2022, we will collect support for the target amount of 10 million yen on the crowdfunding site "Makuake".
The site of Takane Elementary School, the site of the Hida Distillery, has an altitude of nearly 900 meters. The water that springs from the mountains and the low temperature throughout the year make it a good place for whisky making.
The company plans to produce single malt whisky using ZEMON, a pot still made from copper and tin developed by Wakatsuru Shuzo in Toyama Prefecture using bonsho manufacturing technology. The gymnasium is used as a distillery and the school building is used as a storage. In addition, there will be a facility in the school building where you can learn how to make whiskey.
Hiroki Arisu, president of Funasaka Sake Brewery, says, "It will be a plus for the employment of brewers by making sake in winter and whiskey from spring to autumn," and "Being able to breathe new life into old school facilities and create facilities that lead to tourism and employment is a hope for regions suffering from depopulation."
Construction is scheduled to begin in late April 2022 for the repair of Takane Elementary School and start operation in April 2023. Sales will begin in April 2026 or later.
Location

〒509-3413

164-2 Shimonomuga, Takane-cho, Takayama City, Gifu Prefecture

Access

Nearest station: About 30 minutes by car from Kusano Station on the JR Takayama Main Line

Started Operation

Start of distillation in 2023

Official Website

–

Distillery tour

Whisky seminar will be held.

Commodity

–
4-19. SASAKAWA WHISKY Co., Ltd. Mt. Fuji Distillery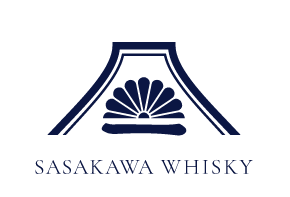 Mt. Fuji Distillery is a whisky distillery built at the foot of Mt. Fuji.
Using wooden wash backs, pot stills with an open flame heating system are custom-made at Miyake Seisakusho. We will focus on bringing out the potential of yeast and lactic acid bacteria. The storage is dunnage type. In addition, the maturation is carefully aged until it is satisfactory taste.
There is a Mt. Fuji Distillery in Fuji-Hakone-Izu National Park, which boasts a vast site of 10,000 square meters, and uses the underground water of Mt. Fuji. The forested grounds are filled with clear air and are 1000m above sea level. In summer, the weather is cool and suitable for whisky making.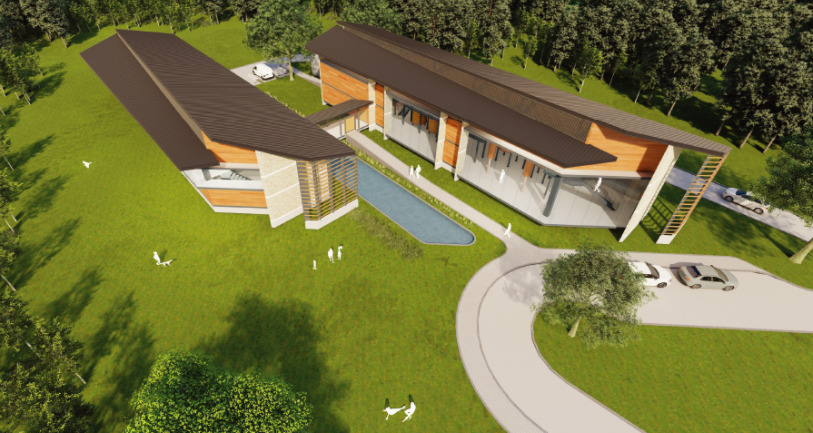 Location
〒403-0005 4918-1 Kamiyoshida, Fujiyoshida City, Yamanashi Prefecture
Access

Approximately 8 minutes' drive from the Kawaguchiko IC on the Chuo Expressway

About 10 minutes by taxi from Mt. Fuji Station

Started Operation
Scheduled for October 2022
Official Website
Distillery tour

Scheduled to be implemented

Commodity

–