4. Chubu Region
4-1. Niigata Beer Shinobu Distillery
Niigata Beer Brewery in Niigata obtained the first whisky distillation license in Niigata City in 2016 with the aim of providing high-quality whisky to spirits lovers using local fresh water.
During the construction of the distillery, we imported unoridated sake aged in sherry and bourbon barrels from distilleries around the world and mixed it at the Niigata Factory (Niigata City) to make the whisky "Koshino Shinobu" . Mizunara finish featuring a rich aroma that has been added and aged in domestic Mizunara barrels. 90% of the production is for exports, of which 40% are made up of the U.S.
Pay attention to future trends, including the construction of distillery.
Image Source:Shinobu Distillery
Location
〒953-0012
5120 Echizenhama, Nishikan-ku, Niigata City, Niigata Prefecture
Acces

Access from the nearest station / 10 minutes by car from JR Echigo Line "Maki Station"
Access from the nearest IC / 20 minutes by car from the Makigata Higashi IC on the Hokuriku Expressway

Started operation
Under construction
Official website
Niigata Beer Shinobu Distillery
Distillery tour
–
Commodity
Koshino Shinobu Pure Malt, Koshino-shinobu Blended Whisky, Koshino Shinobu Pure Malt 10 Years, Koshino Shinobu Pure Malt 15 Years
Ninnin Distillery's signature whisky

¥6,908
(2023/06/01 08:22:33時点 楽天市場調べ-
詳細)
4-2. Suntory Spirits Hakushu Distillery
Suntory sought a different type of malt whisky unoridated liquor from Yamazaki Distillery and continued to look for water that was good quality and ideal for whisky preparation. And from the survey of various parts of the country, you will encounter the land of "Hakushu", one of japan's leading water resorts. In 1973, exactly 50 years after starting whisky production for the first time in Japan, Suntory's second malt whisky distillery, Hakushu Distillery, finally opened.
The feature of Hakushu Distillery is the creation of a variety of undiscomponent undiscomponed sake that is unparalleled in the world.
In the fermentation process, we are particular about wooden tub fermenters with excellent heat retention, and the unique flavor unique to Hakushu is created by the work of microorganisms such as lactic acid bacteria that live in distillation.
In the distillation process, various barrels are used in the storage (maturation) process by using different distiller's pots of different sizes and shapes, and various barrels are used in the storage (maturation) process, and a variety of undissitioned sake is made in all processes from preparation to fermentation, distillation, and storage (maturation).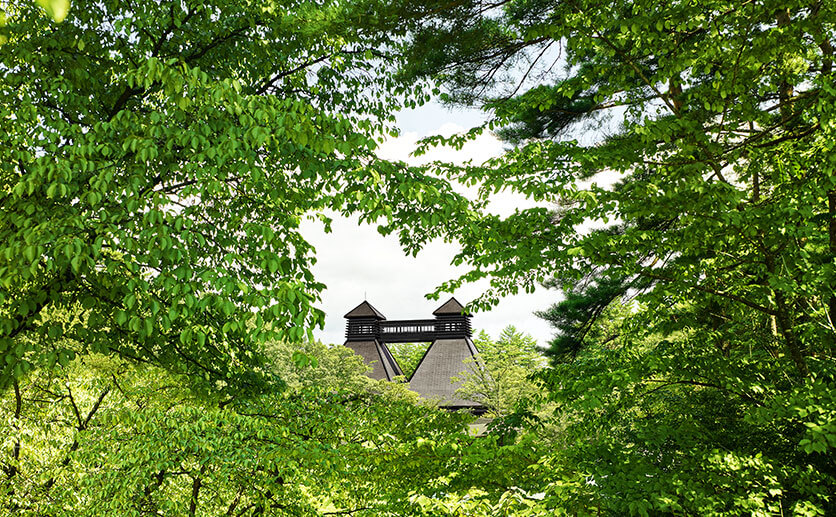 Image source:Suntory Hakushu Distillery
Location
〒408-0316
2913-1 Torihara, Hakushu-cho, Hokuto City, Yamanashi Prefecture
Access

From Nirasaki Station on the Chuo Main Line, take the bus bound for Shimokyorai Ishishita and get off at the "Matsubaragami" bus stop (1 day).
A 15-minute taxi ride from Kobuchizawa Station on the Chuo Main Line.
Shuttle bus 20 minutes from Kobuchizawa Station on the Chuo Main Line (for a limited time).

Started operation
1973
Official website
Suntory Hakushu Distillery
Distillery tour
Factory tour is temporarily suspended. (As of December 27, 2020)
Commodity
Single Malt Whisky Hakushu, Single Malt Whisky Hakushu 18 years, Single Malt Whisky 25 years
Typical whisky from Hakushu Distillery
¥10,800
(2023/06/01 08:22:33時点 楽天市場調べ-
詳細)
4-3. Hombo Shuzo Mars Shinshu Distillery
Masataka Taketsuru is known as the creator of domestic whisky. At that time, Kiichiro Iwai of Settsu Shuzo (the creator of Mars whisky) entrusted The Dawn of Authentic Japanese Whisky to Mr. Taketsuru, who was 24 years old, and sent him to Scotland as his boss.
After returning to Japan, Mr. Taketsuru compiled the results of the whisky training in the Whisky Report and submitted it to Kiichiro Iwai. It is commonly called "Taketsuru Report" or "Taketsuru Note" .
Hombo Shuzo is mainly made from shochu in Kagoshima, but since acquiring a whisky production license in 1949, I have been dreaming that I want to make real whisky that makes use of the Japanese climate someday.
In 1960, Kiichiro Iwai designed the product "Taketsuru Note" and established Mars Yamanashi Winery, a factory for wine and whiskey production. In 1985, we operated Mars Shinshu Distillery in Nagano Prefecture in search of a further ideal place in order to work on full-fledged whiskey production. Surrounded by beautiful green forests at the foot of Mt. Komagatake in the Central Alps, the distillery stands in the silence of the clear air.
There is a tasting bar in the distillery's visitor center where you can enjoy paid tastings. From the latest products of Mars whiskey, you can enjoy a lot of lineups such as past limited editions.
It is a state of the exhibition at the whisky festival in 2019. New products released in the spring of 2020 were also on display at Iwai Tradition, Mortage Cosumo, Komagatake Limited 2019.
Location
〒399-4301
4752-31 Miyata-mura, Kamiina-gun, Nagano
Access

■By train
Take the JR Iida Line to Komagane Station or Miyata Station, then take a taxi for about 10 minutes.
■By car
Approximately 5 minutes from the Komagane IC on the Chuo Expressway

Started operation
1985
Official website
Hombo Shuzo Mars Shinshu Distillery
Distillery tour
Tours are available. Please apply by e-mail form or fax.
Commodity
Single Malt Whisky Komagatake
Typical whisky from Mars Shinshu Distillery

¥2,420
(2023/06/01 08:22:33時点 楽天市場調べ-
詳細)
4-4. Karuizawa Distilled Liquor Production Komoro Distillery
Karuizawa Distillery Manufacturing Co., Ltd. announced at a press conference in Komoro City that it will build a "Komoro Distillery" in Komoro City, Nagano Prefecture. A komoro distillery will be built in Matsui-ku, Komoro City, and it is scheduled to be completed in 2023. We plan to start selling single malts in 2027.
Karuizawa Distillery Co., Ltd. announced the construction of "Komoro Distillery" in Komoro City, Nagano Prefecture. It is scheduled to be completed in 2020.
4-5. Kirin Distillery Fuji Gautenba Distillery
In August 1972, Kirin Seagram Co., Ltd. was established through a three-country joint venture between Kirin Beer (Japan), JE Seagram (U.S.), and Seabus Brothers (UK), and the Fuji Gotemba Distillery started operations in August 1973.
Image Source:Whiskypedia|BS Fuji 5th broadcast 2020/4/9
Fuji Gotemba Distillery has been particular about the production of "grain whisky" using corn, wheat, etc. as the raw material of whisky. Continuous distillers are commonly used to produce grain whisky. At Fuji Gotemba Distillery, we make various characteristics of grain whisky by making full use of three types of continuous distillers: "Multi-Column" , "Kettle" , and "Doubler" .
As a typical whisky, there was "50° Barrel Mule Sake at the foot of Mt. Fuji", but due to demand exceeding expectations from 2018, it became difficult to supply the raw sake necessary for production, and it ended sales at the end of March 2019. Although successor products were not released, "Blend Signature Signature" released from 2017 has been generally distributed in the domestic market since 2018, and is now sold as a current product.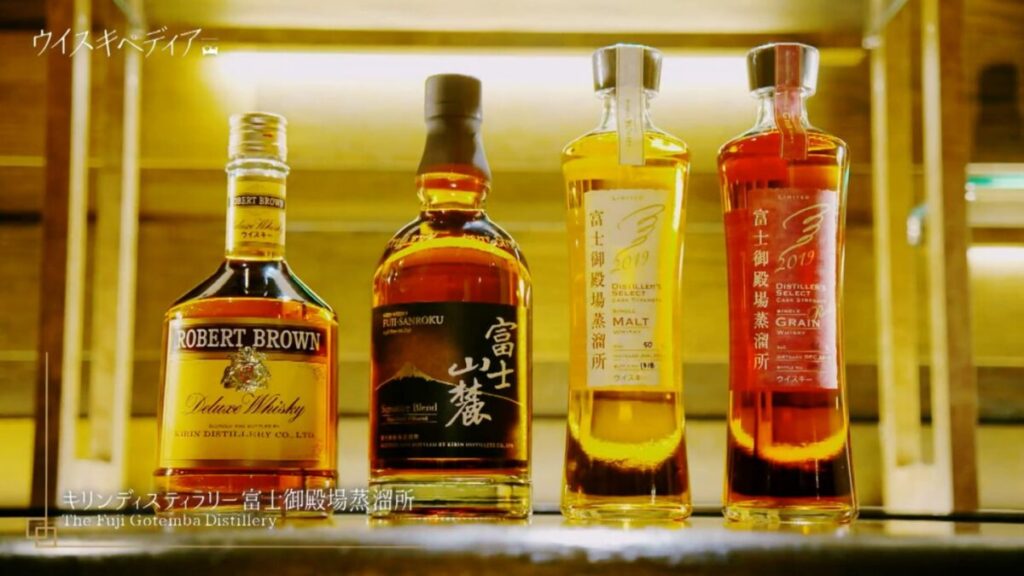 In 2016, "Fuji Gotemba Distillery Single Grain Whisky AGED 25 YEARS SMALL BATCH" won the World Best Grain Award at the World Whisky Award 2016.
On March 31, 2017, Jota Tanaka, the master blender at Kirin Distillery Fuji Gotemba Distillery, won the world's best award in the Master Distiller and Master Blender category of Icons of Whisky.
On March 27, 2020, Kirin Single Grain Whisky Fuji 30 Years won the World's Best Grain Award at the World Whisky Awards 2020.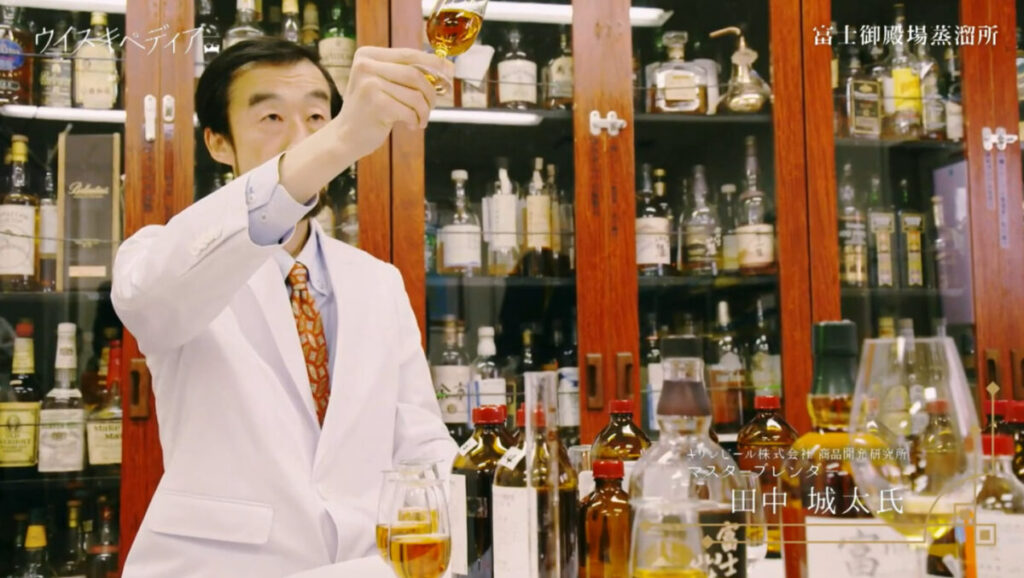 Location
〒412-0003
970 Shibaida, Gotemba City, Shizuoka Prefecture
Access
■Free shuttle bus service from JR Gotemba Station
Please exit the ticket gate at JR Gotemba Station and proceed to the maiden exit. The roundabout of the station is the shuttle bus stop.
■ Get off the Tomei Expressway Gotemba I.C towards Lake Yamanaka and go straight on National Route 138 for about 6km on the right side
Started operation.
1973
Official website
Kirin Distillery Fuji Gotemba Distillery
Distillery tour
Tours are available.
* Tours are only available to customers living in Shizuoka Prefecture for the time being.
*Factory tours and shops will be closed from December 21 (Mon.) to January 7, 2021 (Thursday).
Commodity
Signature blend at the foot of Mt. Fuji, Single grain whisky Fuji
Typical whisky of Fuji Gotemba Distillery

¥4,400
(2023/06/01 13:56:55時点 楽天市場調べ-
詳細)
4-6. Gaia Flow Shizuoka Distillery
Gaia Flow Distilling Co., Ltd. purchased and acquired whisky production equipment from Mercian Karuizawa Distillery in March 2015. Reusable equipment such as pulverizers and distillers used for malt pulverization was repaired and improved before being relocated to Shizuoka Distillery, and preparations for whisky production were recommended.
In 2015, we started construction of a Shizuoka distillery in a district called Tamagawa in Okushizu (Oku-Shizuoka area) in Shizuoka City, Shizuoka Prefecture, and obtained a whisky production license in September 2016. We started producing whiskey in October 2016.
It is manufactured by three distillers: a distiller (K) relocated from Karuizawa Distillery and two Scottish distillers (W).