It seems that a new product will be released in April 2021 from the Akkeshi Distillery of Kenten Jitsugyo Co. The information was released from the official Facebook page, March 23.
"Hokkaido / Akkeshi Town Limited Blended Whisky".
I don't know the details, but from the product name, I guess it will be limited to Hokkaido and Akkeshi-town. Japanese whisky lovers and fans of Akkeshi whisky will want to try this product to see how it compares to the recently released Akkeshi Blended Whisky Usui.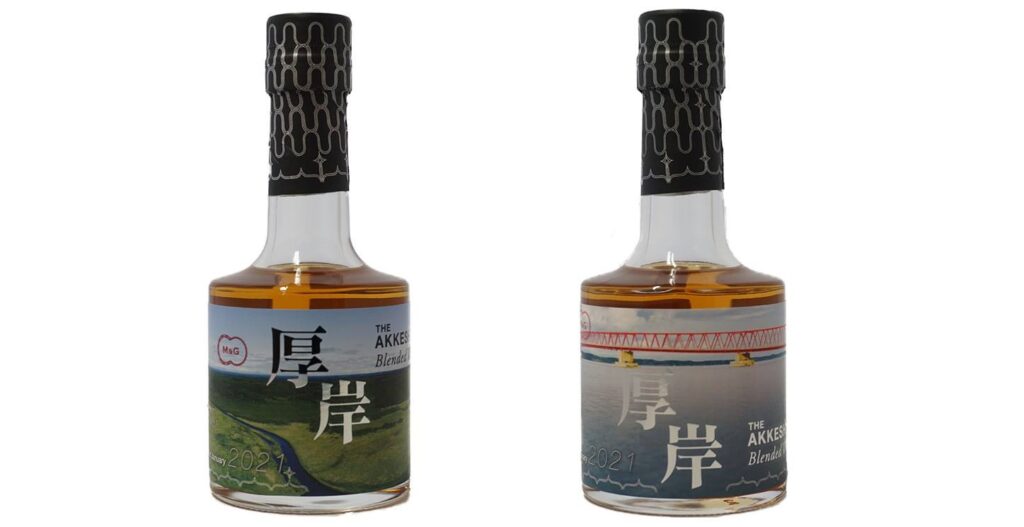 Product Description
In 2021, we will finally enter our sixth season of whisky making in East Hokkaido. Surrounded by the clear nature of the town of Akkeshi, and embraced by the sea mist, the Akkeshi malt that has been matured is luxuriously used and fused with the grain that has also been matured on the hills of Akkeshi.
Volume: 200ml
Alcohol content: 48%
Suggested retail price: 4,070 yen (including 370 yen consumption tax)
Release date: April 2021
(Article cited from: Akkeshi Distillery Official Facebook Page)
At the end of the product description on the Facebook page, there is a supplementary note about the "The Standards for Labeling Japanese Whisky" set by the Japan Sprits & Liqueurs Makers Association, which will take effect on April 1, 2021. It may be obvious, but I once again felt the high reliability of the Akkeshi Distillery.
The malt used in this product is produced and aged at the Akkeshi Distillery. The malt stock used in this product was produced and aged at the Akkeshi Distillery, and the grain stock was imported unaged and then casked and aged at the Akkeshi Distillery. Therefore, although this product is made in Japan, it is not classified as a Japanese whisky by the Japan Sprits & Liqueurs Makers Association due to the location of the raw grain. (Article cited from Akkeshi Distillery's official Facebook page)