5. Kansai Region

5-1. Suntory Spirits Yamazaki Distillery
Suntory's founder, Shinjiro Torii, had a passionate desire to "make Japanese whisky that suits the delicate taste of the Japanese people" and decided to make whisky, and Yamazaki Distillery was born in 1923 as the first whisky distillery in Japan.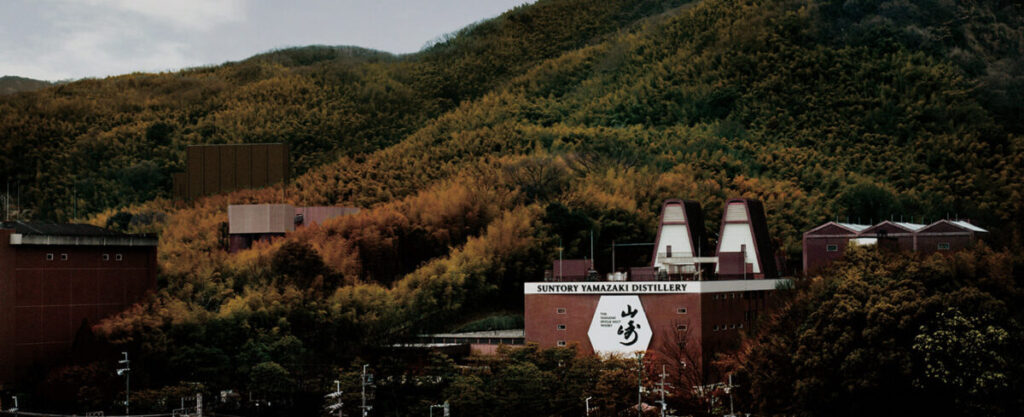 Image source: single malt whisky Yamazaki Suntory
When the Yamazaki distillery was built, Suntory invited Masataka Taketsuru, who had studied whisky production in Scotland, the home of Scotch whisky, and appointed him as the director of the Yamazaki distillery.
Yamazaki is located southwest of Kyoto, at the foot of Mt. Yamazaki was chosen from among a number of candidate sites because of its "high quality water" and "natural environment" both of which are important in whisky production.
Yamazaki distillery at the time of its operation.
Image source: Yamazaki Single Malt Whisky, Suntory
In the distillery room of the Yamazaki distillery, distillation kettles of different sizes and shapes are lined up facing each other.
Distilleries with such a variety of distillation kettles are rare in the world. The distillation kettles of different sizes and shapes each produce different types of sake, ranging from light to heavy flavors.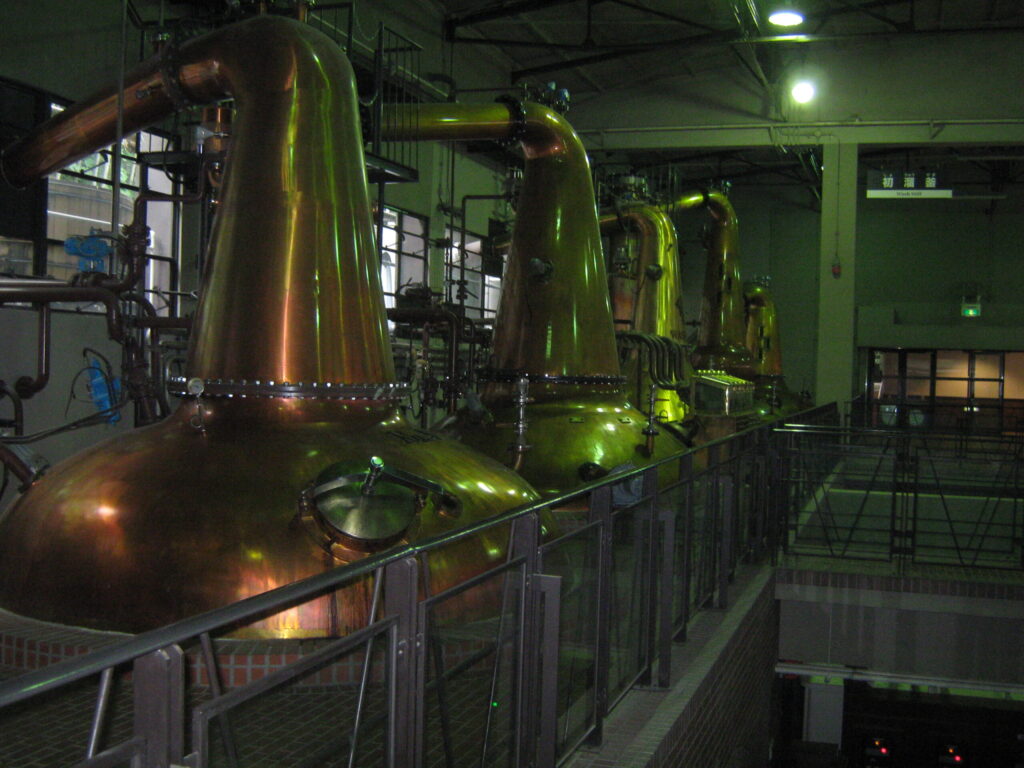 Image source: Yamazaki Distillery – Wikipedia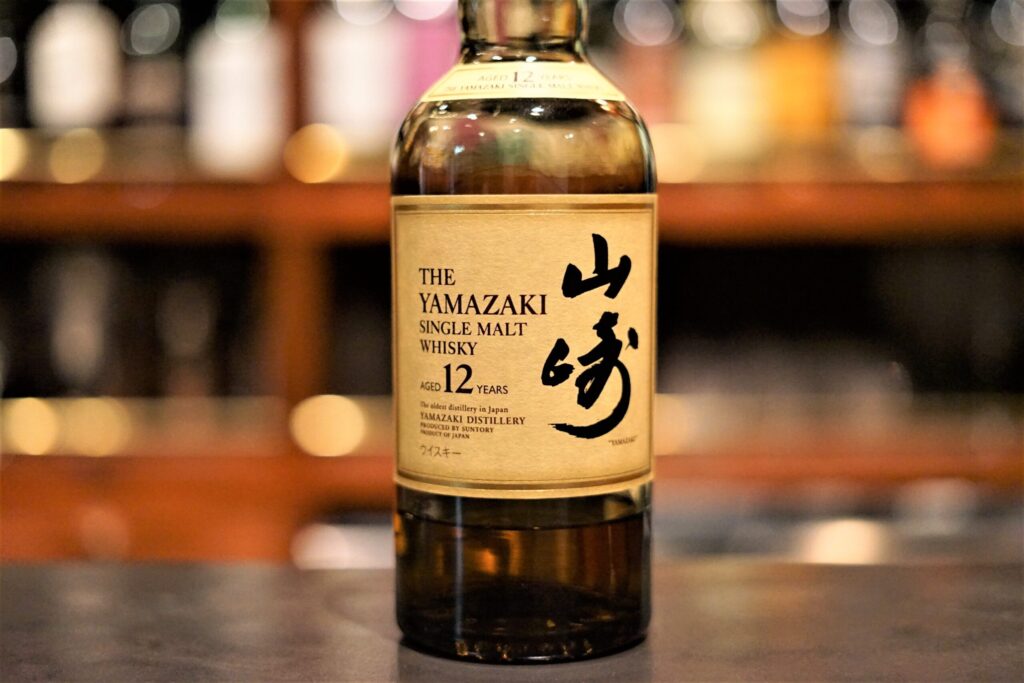 Location
Shimamoto-cho, Mishima-gun, Osaka 618-0001
5-2-1, Yamazaki, Shimamoto-cho, Mishima-gun, Osaka

Access

JR West Japan Tokaido Main Line (Kyoto Line) Yamazaki station 7 minutes by walking
10 minutes walk from Oyamazaki Station, Hankyu Railway Kyoto Main Line

Start of operation
1923
Official HP
Suntory Yamazaki Distillery
Visiting the distillery
Tours are available,reservations required through the website.
Currently, tours are temporarily suspended. (December 28, 2020)
Products
Single Malt Whisky Yamazaki, Single Malt Whisky Yamazaki 12years, Single Malt Whisky Yamazaki 18 years, Single Malt Whisky Yamazaki 25 years
Yamazaki Distillery's signature whisky.

¥11,800
(2023/02/07 02:32:21時点 楽天市場調べ-
詳細)
5-2. Eigashima Brewery
Eigashima Shuzo, which produces the small 500 ml bottle of local whiskey "Akashi" was a sake brewer founded in 1888.
Its history of whisky production is surprisingly long, and in 1919 it obtained a license to produce whisky.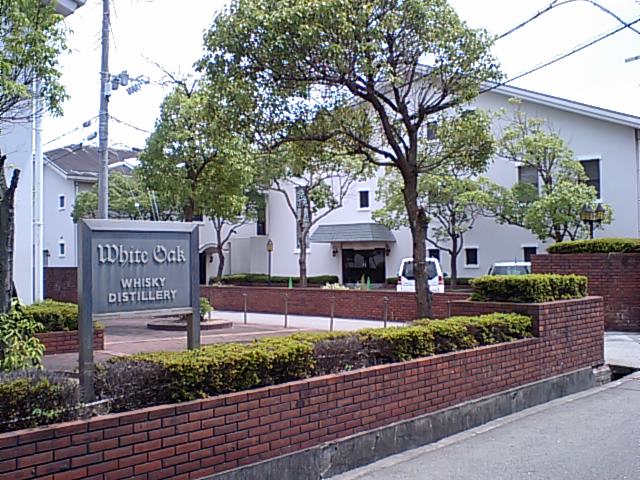 Image source: Eigashima Brewery – Wikipedia
The installation of pot stills and other equipment for full-scale whisky production was completed in 1984. Since then, the company has sold lower-priced whisky, but has recently released a number of new products, including "Akashi" Single Malt 8 Years and "Single Malt Eigashima Sherry Cask" .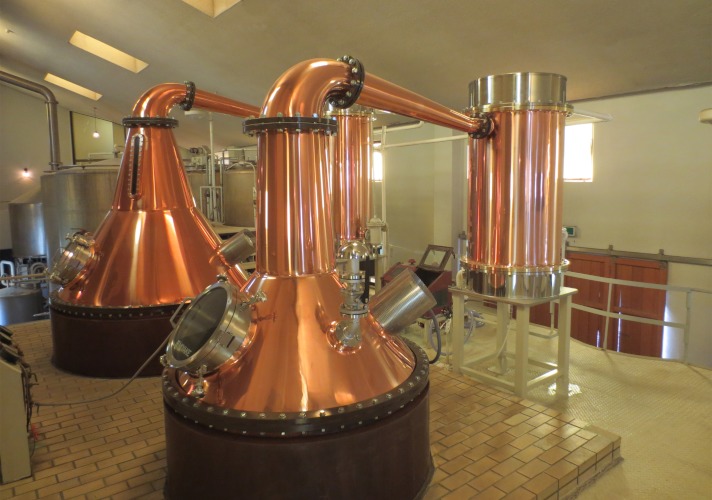 Image source: Eigashima Brewery Co.
Image source: Eigashima Brewery online store
Address of head office
Akashi, Akashi City, Hyogo Prefecture 674-0065
919 Nishijima, Okubo-cho, Akashi-shi, Hyogo

Access
Nearest Station: Nishieigashima Station, Sanyo Railway
Start of operation
1919 (Licensed to manufacture whisky)
It is unknown if distilling had started.
Official HP
Eigashima Brewery Co.
Tours
Tours are available. Reservations required by phone or email.
Currently, tours are temporarily suspended. (December 28, 2020)
Products
White Oak Single Malt Akashi, White Oak Local Whiskey Akashi, White Oak Akashi Red
Eigashima Shuzo's representative whisky.

¥1,088
(2022/03/12 07:47:25時点 楽天市場調べ-
詳細)
5-3. Nagahama Roman Beer Nagahama Distillery
Japan's smallest Nagahama distillery is located in the northern part of Lake Biwa in Shiga Prefecture.
In 1996, Nagahama Roman Beer became the third craft brewery in the Kinki region to start producing craft beer, and after 20 years of craft beer production, Nagahama Roman Beer began operating the Nagahama Distillery on the premises and distilling whisky in 2016.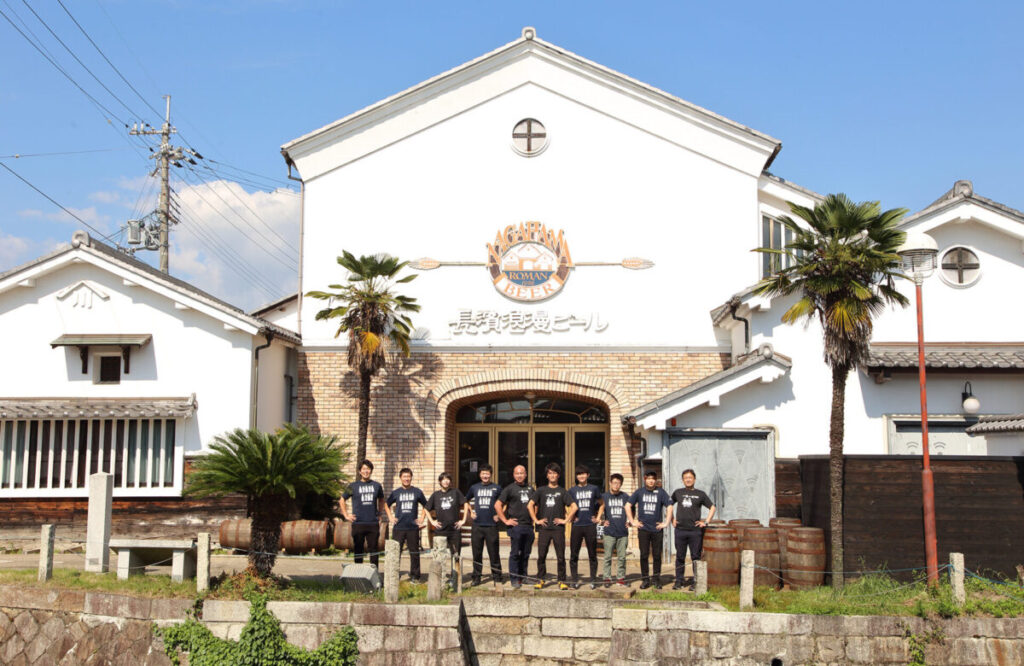 Inspired by Scottish craft distilleries, it features rich, fruity, grain-derived, richly sweet, undiluted alcohol that flows from an arambic-shaped pot still and ultra-thin line arms.
Image Source: Nagahama Roman Beer Nagahama Distillery
In 2020, Amahagan, a blend of malts from Nagahama Distillery based on malt whisky from overseas, won three out of four bottles in the regular series at the World Whisky Awards (WWA).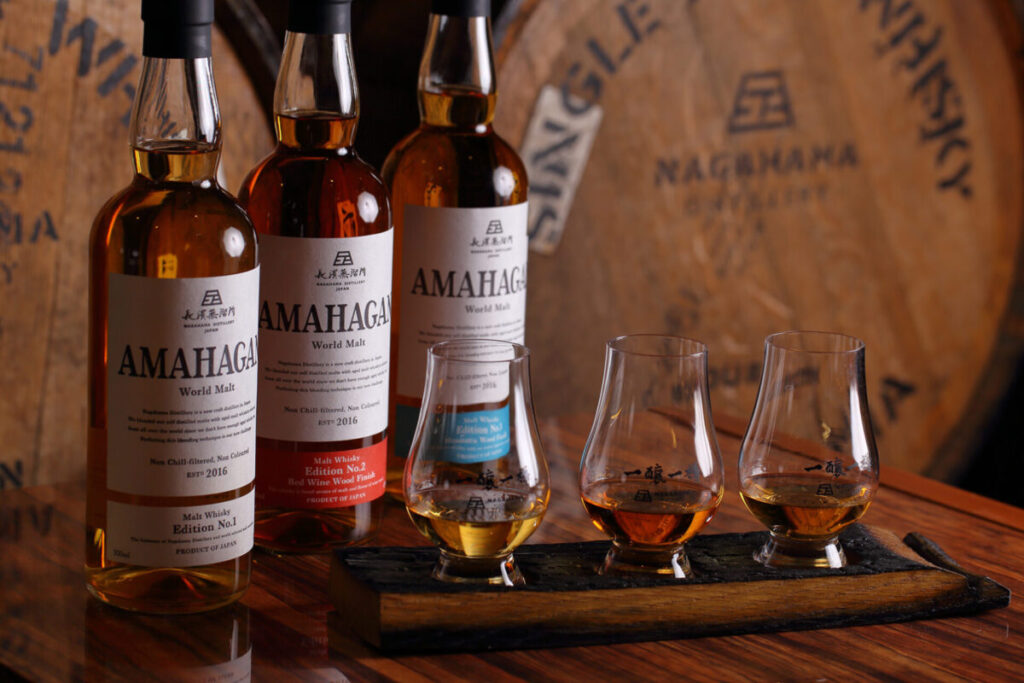 Location
〒526-0056
14-1 Asahi-cho, Nagahama City, Shiga Prefecture

Access
Approx. 4 minutes walk from JR Nagahama Station
Approx. 4 km from Nagahama I.C.
Commencement of operations
2016
Official HP
Nagahama Roman Beer Nagahama Distillery
Inspection
Tours are available, reservations required through the website.
Products
Amahagan, Single Malt Nagahama, Nagahama New Make
Representative whiskies of Nagahama Distillery
¥5,680
(2023/02/07 02:32:21時点 楽天市場調べ-
詳細)

5-4. Kyoto Sake Brewery Kyoto Miyako Distillery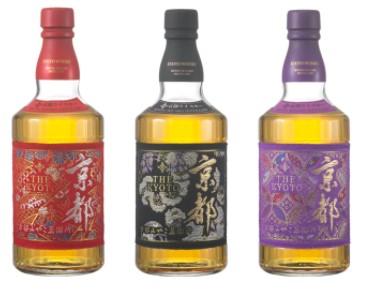 Kyoto Sake Brewery Co., Ltd. was established on August 16, 2019. The whisky production license was obtained on July 6, 2020. There are a total of three pot stills. Two 5000L and one 1000L.
On March 19, 2021, three types of whisky were launched: "Kyoto Whisky Nishijin Ori Red Belt (Blended Whisky)" , "Kyoto Whisky Nishijin Ori Black Belt (Bourbon and Malt Sake Blend)" , and "Kyoto Whisky Nishijin Ori Purple Belt (Blended Malt)".
"Kyoto whisky is sold only in Kyoto Prefecture" is officially announced, but it is probably about over-the-counter sales, and it is sold on mail order sites, so it seems that it is possible to purchase it even for people outside Kyoto Prefecture.
Is the Kyoto Miyako Distillery a distillery affiliated with Matsui Sake Brewery Co., Ltd. because it was listed as "Kurayoshi Distillery" in Tottori as a training place after recruitment in the recruitment medium recruited as an opening staff? It was controversial for a while, but the truth remains unknown at this time.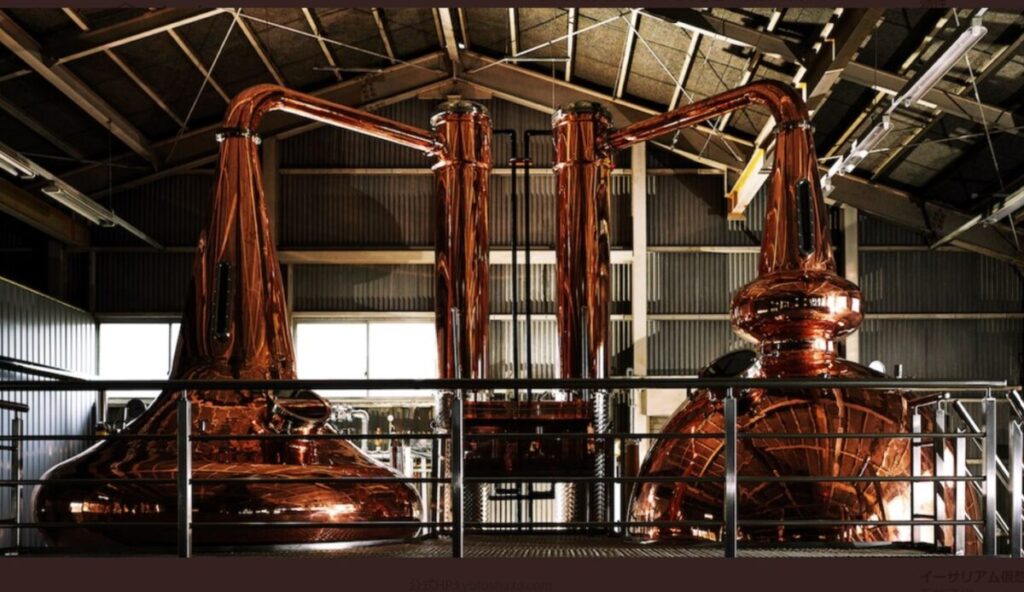 image source: kyoto whisky official Twitter
Location
Postal Code 629-1131
11 Minami-Bayashi, Sakahara, Kyotanba-cho, Funai-gun, Kyoto
Access
Nearest station: 10 minutes on foot from Wachi Station on the JR Sanin Honsen Line
Start of operation
July 6, 2020 (for closed to the public, the date of obtaining the whisky production license is stated)
Official HP
Kyoto Shuzo Brewery Co.
Tours
–
Products
Kyoto Whisky Nishijin Ori Red Belt, Kyoto Whisky Nishijin Ori Black Belt, Kyoto Whisky Nishijin Ori Purple Belt
Typical whisky from the Kyoto Miyako distillery.
¥5,180
(2023/02/07 02:32:21時点 楽天市場調べ-
詳細)
5-5. Akashi Liquor Brewing Co., Ltd. Kaikyo Distillery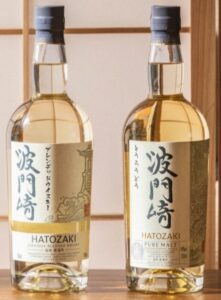 Akashi Sake Brewing Co., Ltd. was founded in 1860. Starting with the manufacture of shochu, we have since acquired liquor manufacturing licenses and have been manufacturing brewed liquors such as sake, mirin, liqueur, and synthetic sake.
He obtained his whiskey licence in 2017. There are two pot stills, both made by Forsyth in Scotland. Similarly, mash tan (saccharification tank) is manufactured by Forsyth.
Distillation was scheduled to begin in 2020, but has been delayed due to the impact of the new coronavirus.
The current product lineup sells "Hatozaki Whisky" , which is probably bottled using overseas raw sake, for overseas markets. At present, it is not distributed domestically.
We plan to start selling craft gin "Hyogo Dry Gin at 135 degrees east longitude" from the autumn of 2021.
Location
1 Okurahachiman-cho, Akashi-shi, Hyogo 673-0871
1-3 Ohkurahachiman-cho, Akashi-shi, Hyogo, Japan

Access
10 minutes walk from Asagiri Station on JR Kobe Line
Start of operation
2017
Official HP
Kaikyo Distillery
Tour
–
Products
Hatozaki Pure Malt Whisky and Blended Whisky, both not sold in Japan
5-6. Axus Holdings Corporation Rokkosan Distillery
Axus Holdings Corporation (Tokushima) operates "Hour Liquor" liquor specialty stores and "Charlie" drugstores, and imports and exports liquor and food products. Rokko, a landmark of Kobe with its beautiful night views and abundant nature including famous water, will become a center of new culture centered on whisky by appealing to people who love to drink and are sensitive to information in Japan and around the world through the production, aging, tours, tasting and sales of whisky and spirits at the Mt. The initial plan is to start operations in November 2020.
The initial plan was for operations to begin in November 2020, but this was postponed to late March 2021. The project was delayed until late March 2021, and operations began on July 1, 2021. The site area is 1,160.73 m2. The project started as part of Kobe City's "Lively Creation Project" utilizing idle facilities on Mt. Rokko with the aim of revitalizing Mt.
For the time being, the company plans to produce only whisky, using German-made pot stills. The distilled whisky has already been aged in casks, and the intention is to sell it as "Japanese whisky" that has been aged for three years or more. The company intends to expand overseas by developing overseas markets in cooperation with domestic and overseas suppliers.
The current product lineup includes "Rokkosan Pure Malt Whisky 12 Years" and "Rokkosan Pure Malt Whisky 12 Years Peated.
This pure malt whisky is made by adjusting the addition of natural Mt. Rokko water to the original Scottish malt whisky. Available at Motomachi WHISKY in Kobe City.
Location of distillery
1034-1034 Minami-Rokko, Rokkosan-cho, Nada-ku, Kobe, Hyogo 657-0101
1034-229 Minami-Rokko, Rokkosan-cho, Nada-ku, Kobe-shi, Hyogo

Access
15 minutes walk from Rokko Sanjo Station on the Rokko Cable
Start of operation
July 1, 2021
Official HP

Official Instagram of Rokkosan Distillery

Tours
Tours, tasting rooms and stores will open from August
Products
Rokkosan Pure Malt Whisky 12years, Rokkosan Pure Malt Whisky 12years Peated
5-7. Kizakura Corporation Tamba Distillery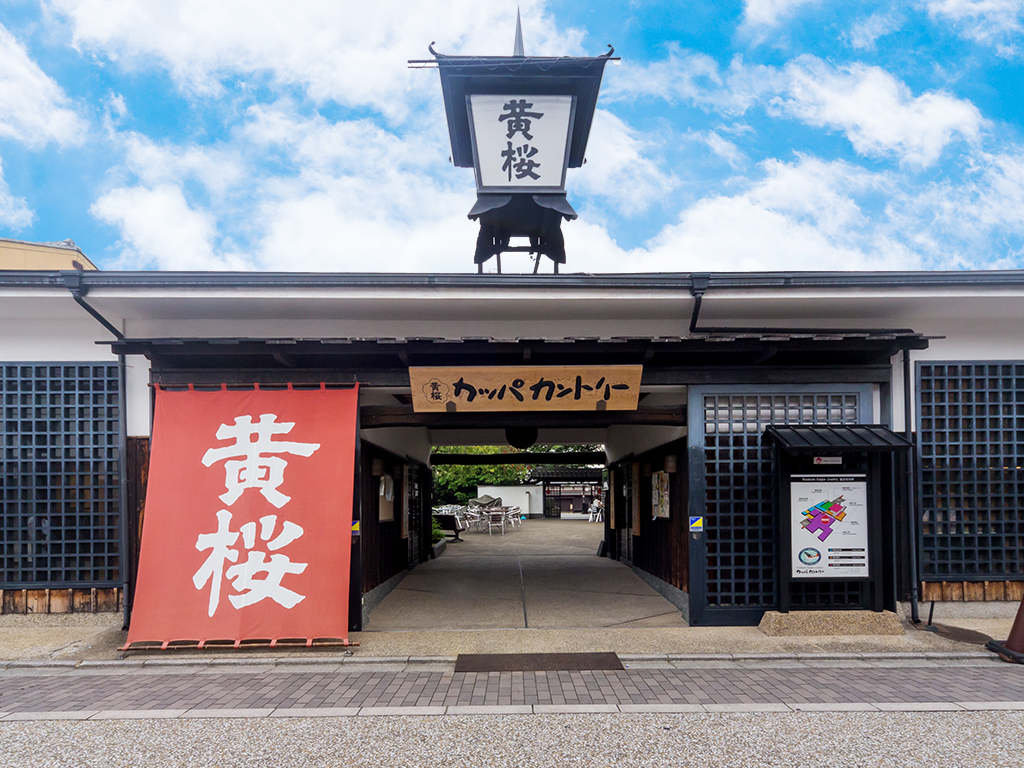 Founded in 1925 (Taisho 14), Kizakura Corporation, known for its sake "Kizakura" and "Karakuchi Ikkon", established this whisky distillery in Tamba Sasayama, Hyogo Prefecture, at an altitude of about 300 meters, surrounded by clear air and forests, with annual temperatures exceeding 30°C and humidity so high that fog is a common occurrence. The Tamba factory, built in 1974, has been producing authentic shochu using stainless steel distillers since 2004, and began producing whisky using those stainless steel distillers in 2018.
Aiming at further authentic whisky production, two copper distillers (first distillation: straight type) (redistillation: bulge type) made by Forsyth were introduced in October 2021. One mash tun is made by Miyake Seisakusho, and two wash backs are made by enamel. Fushimi water is used for brewing water.
Current brewing is 1.5 tons of one-patch malt. Both non-peated and peated malts are used.
Up to saccharification is done at the craft brewery in Fushimi, and the 8,000 liters of wort from a single saccharification are transported by car to the Tamba distillery, about an hour and a half away, for fermentation and maturation. The aging warehouse is located at the highest point in the Tamba Distillery and has been converted into a maturing warehouse. A wide variety of malt liquors, including bourbon casks, new oak casks, and sherry casks, are grown in the dunnage-type maturing warehouse.
In the future, the company aims to introduce barrels made from Mizunara oak and other domestic timber, and to achieve an annual production volume of 30,000 liters.

Location
1-19 Honjo Dogaya, Imada-cho, Tamba-Sasayama, Hyogo, Japan
Access
Approximately 20 minutes by car from the Sanda Nishi IC
Commencement of operations
2018
Official HP
Kizakura Whisky Tamba official HP
Inspection
Not allowed

Products

Kizakura Single Malt Whisky Tamba, Kizakura Blended Malt Whisky

Sakura Chronos
Typical whisky of Tamba Distillery
ノーブランド品
¥5,500
(2023/02/07 02:32:22時点 Amazon調べ-
詳細)
5-8. GrowStars Inc. Kobe Distillery
GrowStars Inc. was established in 2015 (Heisei 27). It is a general trading company whose main business is trade agency services such as import/export formalities representation.
The Kobe Distillery will start operation on October 14, 2022. Surrounded by mountains, the land is suitable for whisky maturation due to its natural environment with large temperature differences throughout the year and high humidity.
The distillery is equipped with a pot still dedicated to whisky and a distiller dedicated to brandy.
Bourbon and sherry casks will be used for maturation, as well as Japanese oak and cherry casks.
The distiller used for brandy is an imported direct-fired "Alambic Charentes" (single distiller) made in France, which was once used for high-end brandy.
Location
〒651-1522
Roadside Station Kobe Fruit and Flower Park Osawa, 2150 Kami-Osawa, Osawa-cho, Kita-ku, Kobe City, Hyogo Prefecture

Access

Approx. 15 minutes by bus or cab from Kobe Electric Railway "Okaba Station"

Approx. 15 minutes by cab from JR "Sanda Station"

By car: Exit at Osawa IC of Rokko Kita Toll Road.

Commencement of operations
October 14, 2022
Official HP
Kobe Distillery Official HP
Inspection
ー
Products

RARE CASK SUPREME KOBE BRANDY 20 years, RARE CASK SUPREME KOBE BRANDY 18 years
Typical Whisky from Kobe Distillery
神戸ワイナリー
¥14,070
(2023/02/07 13:42:23時点 Amazon調べ-
詳細)