Single Blended Japanese Whiskey Fuji 50th Anniversary Edition. Released by Kirin Fuji Gotemba Distillery on 21 November. Features, price, and how to purchase.
Single Blended Japanese Whiskey Fuji 50th Anniversary Edition.
The lottery application period is from 24 Oct 12:00 to 24 Nov 15:00. The number of winning bottles is 840.
It is a very valuable single blended Japanese whisky made from malt and grain distilled in each generation from 1970 to 2010s.
1. Lottery application
Applications can be made via the Kirin online shop DRINX. DRINX membership registration is required to apply.
Official page is here.
Application period: from 12:00 on Tuesday 24 October to 15:00 on Thursday 14 November.
1st winner notification: from 21 November (Tuesday) onwards.
2nd notification: from 8 Dec (Fri) onwards
Notification of winners and purchase information will be sent to the e-mail address entered in the application form.

2.About the Single Blended Japanese Whisky Fuji 50th Anniversary Edition
A special limited edition single blended whisky in the style unique to Fuji Gotemba Distillery to mark the 50th anniversary of the distillery.

It is made from the original malt liquor from the beginning of the distillery's operation in 1973, as well as the original liquor from each generation in the 1980s, 1990s, 2000s and 2010s. The beautiful taste is a perfect harmony of the sweet and complex matured aroma from the long-aged original malt and the gorgeous aroma of the original malt that has been continuously improved with an eye to the future.

Aroma characteristics

A noble taste with a rich, supple, barrel-aged aroma.

Top notes

Aromas reminiscent of floral cognac, with hints of pear compote and citrus fruits.

Elegant and supple aromas reminiscent of pear compote, white peach tart and molasses, which can only come from long ageing.

Palate

Soft, pleasantly full and fine-grained on the palate.
Concentrated flavours of financier, dried figs and rum raisins.

Aromas of walnut caramel and fragrant woody notes reminiscent of Kyara appear.

Finish.

Complex and mellow, with a pleasant sweetness.
The ripe aroma is smooth and long-lasting.

Main aromas

Molasses, financier, dried figs, aromatic wood.

Reference: Kirin Single Blended Japanese Whisky Fuji 50th Anniversary Edition newly released
| | |
| --- | --- |
| Product Name | Single Blended Japanese Whisky Fuji 50th Anniversary Edition |
| Sake type | Single Blended Japanese Whisky |
| Ingredients | Malt, Grain |
| Casks | Malt, Grain |
| Number of bottles | Limited to 3,000 bottles |
| Frequency | 51% *Tentative for cask strength |
| Price | RRP: ¥36,080 (tax included) |
| Manufacture | Fuji Gotemba Distillery |
| Producer | Kirin Distillery Company Limited |
About Fuji Gotemba Distillery
| | |
| --- | --- |
| Location | 970 Shibafuda, Gotemba, Shizuoka 412-0003, Japan |
| Start of operation | November 1973 |
August 1972 Kirin-Seagram Company Ltd. established as a joint venture between Kirin Brewery Company (Japan), JE Seagram (USA, at the time) and Sievers Brothers (UK).
Nov 1973 Fuji Gotemba Distillery completed and production started.
February 1974 Domestic whisky Robert Brown launched.
July 2002 Company name changed to Kirin Distillery Company, Limited (100% owned by Kirin Brewery Company, Limited).
September 2005 Domestic whiskies Kirin Whisky Fuji-Sanroku Barrel Aged 50° and Kirin Whisky Fuji-Sanroku Single Malt 18 Years are launched.
March 2016 Launch of Kirin Whisky Fuji-Sanroku Blended 18 Years; launch of Kirin Whisky Fuji-Sanroku Barrel-Aged Original 50°.
August 2018 Release of Fuji-Sanroku Signature Blend
April 2020 Launch of Kirin Single Grain Whisky Fuji
Fuji Gotemba Distillery, located at the foot of Mt Fuji, is one of the few whisky distilleries in the world to handle malt and grain whiskies from preparation to bottling.
The distillery produces a wide variety of Kirin Group products, including whisky, mineral water and canned chuhai, in a blessed natural environment with abundant Fuji subsoil water, a cool climate and frequent fog throughout the year.
In February 2019, the production facilities were expanded in preparation for further future increases in whisky sales volumes, with an investment of approximately JPY 8 billion.
In order to produce a diverse range of malt whisky raw materials, four new small fermentation tanks and two lines of four distillers were installed to approximately double the raw materials production capacity, and the storage capacity of casks was increased by approximately 20% by renewing and enlarging the cask ageing storage. The aim is to create a production system that will ensure a stable supply of high-quality whisky in the future.
Reference: Kirin Distillery Company Limited official website.
For information on Fuji Gotemba Distillery, see also here↓.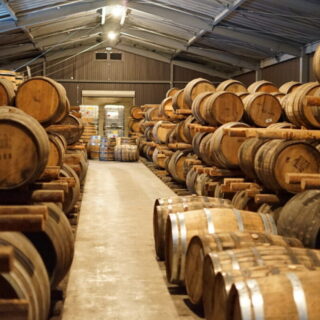 List of Japanese Whisky Distille...
The latest list of whisky distilleries in Japan updated in January 2021, including Yamazaki distillery, Hakushu distillery, Yoichi distillery, Miyagikyo distill...
4.Fuji Gotemba Distillery line-up
4-1. Single malt Japanese whisky Fuji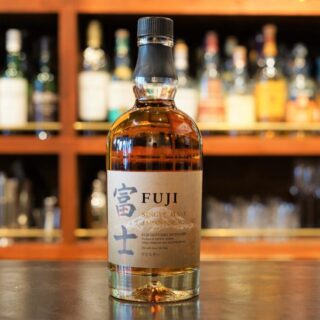 [Review] Single Malt Japanese Wh...
Light and floral malt base alcohol traditionally produced as a "clean and esteemed" style, which has been our commitment since the founding of the com...
4-2. Single blended Japanese whisky Fuji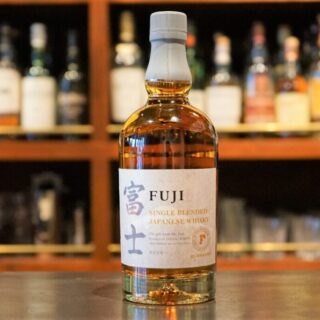 [Review] Single Blended Japanese...
Everything from preparation to aging is done at the foot of Mt. Fuji, and it is a rare product in the world that blends a variety of malts and grains unique to ...
4-3. Single grain whisky Fuji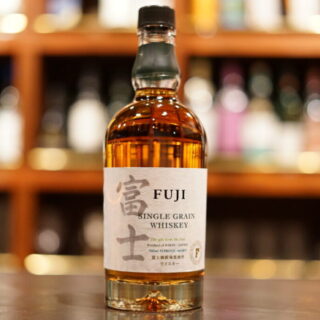 [Review] Single Grain Whisky Fuj...
Only the grain whiskey raw liquor from the Fuji Gotemba Distillery, which is highly acclaimed worldwide, is used, and three types of grain raw liquor with diffe...
Lastly: Recommended Books on Japanese Whisky
If you want to learn more about Japanese whisky, which is a global trend, we highly recommend these books.
In the December 2021 issue of Whisky Galore, published by the Whisky Culture Research Institute, we report on 11 Japanese craft distilleries, including some that are open to the public for the first time, under the title of "Japanese Whisky Craft Frontline," the first of three consecutive issues. Why did the popularity of Japanese whisky and the craft boom occur? We will examine with interviews. Chichibu Distillery / Chichibu No.2 Distillery / Mars Shinshu Distillery / Mars Tsunuki Distillery / Kanosuke Distillery / Hioki Distillery / Ontake Distillery / Osuzuyama Distillery / Kaikyo Distillery / Hanyu Distillery / Konosu Distillery
This is a book written by Mamoru Tsuchiya, a world-famous whisky critic and representative of the Whisky Culture Research Institute, titled "Japanese Whisky as a Culture that Works for Business" .
The book covers the basics of whisky, the introduction of whisky to Japan, the birth of Japanese whisky, advertising strategies and the rise of Japanese whisky, and the current rise of craft distilleries. This is a book that summarizes Japanese whisky in a very easy to understand way.
Masataka Taketsuru, the founder of Nikka Whisky, devoted his life to brewing whisky in Japan. This is a revised and reprinted version of the autobiography of a man who simply loved whisky and talked about himself. The book vividly depicts the days when he went to Scotland alone to study as a young man and overcame many hardships to complete Japanese whisky, as well as his companion, Rita.
Launching in 2019. With the world experiencing an unprecedented whisky boom, what were the managers of craft distilleries thinking and what were their thoughts as they took on the challenge of making whisky? This book tells the stories of 13 craft distillery owners, including Ichiro Hido of Venture Whisky, famous for his Ichirose Malt, who inspired the birth of craft distilleries in Japan.
This is the Japanese version of Whisky Risng, published in the US in 2016, with much updated content. Not only does it describe the history of Japanese whisky in detail, but it also includes data on all the distilleries in Japan, including the craft distilleries that have been founded in recent years. The book also includes descriptions of the legendary bottles that have been released, as well as information on bars where Japanese whisky can be found.