Nagahama Distillery's "AMAHAGAN" and Pao Hayakawa's very popular comic "Sleepy Barmaid" have decided to release their second and third collaboration bottles. "AMAHAGAN World Malt Sleepy Barmaid Bottle – Kiho Ibuki" and "AMAHAGAN World Spirits Sleepy Barmaid Bottle – Hiyoko Hinosaki" will be available in limited quantities from July 12, 2022.
1. How to purchase
Reservations began on June 21, 2022 on a first-come, first-served basis at the official online store of Nagahama Distillery, and were sold out in about 2 minutes.
It will be available at liquor stores nationwide from July 12, 2022 (Tuesday).

¥23,400
(2023/03/21 12:24:17時点 楽天市場調べ-
詳細)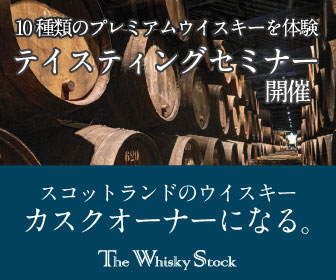 2.  AMAHAGAN World Malt Sleepy Barmaid Bottle Ibuki Kiho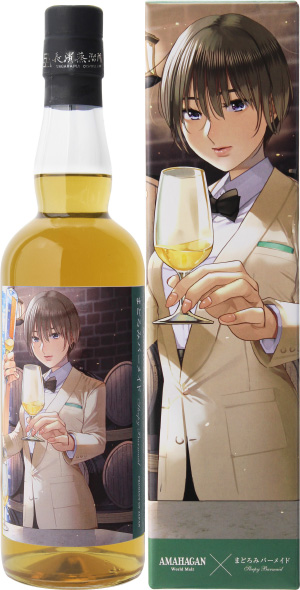 | | |
| --- | --- |
| Product Name | AMAHAGAN World Malt Sleepy Barmaid Bottle Ibuki Kiho |
| Sake | Blended malt whisky |
| Ingredients | Malt (made in England) |
| Cask type | Sherry casks and others |
| Number of bottles | Limited to 6,000 bottles |
| Strength | 47% (with a minimum of 2,000 bottles) |
| Price | Suggested retail price: 7,590 yen (tax included) |
| Manufactured at | Nagahama Distillery |
| Producer | Nagahama Roman Beer |
[Tasting notes]
This is the second AMAHAGAN Sleepy Barmaid Bottle. Kiho Ibuki's caring and sisterly nature and her gentle but sometimes passionate personality are expressed in this blended malt based on sherry casks. The dignified behavior of the bar counter is accentuated with approximately 50ppm of smoky malt. Citrus aromas reminiscent of orange from the malty flavor. Red berries and rum raisins from the sherry casks, and moderately soothing tannins tighten the flavor.
3. AMAHAGAN World Spirits Sleepy Barmaid Bottle, Hiyoko Yonosaki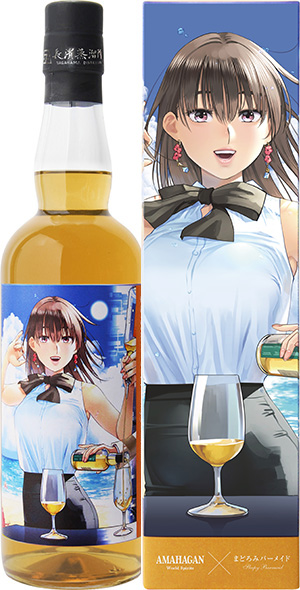 | | |
| --- | --- |
| Product name | AMAHAGAN World Spirits Sleepy Barmaid Bottle Hiyoko Yonosaki |
| Sake | Spirits |
| Ingredients | Liqueur (made in Japan), malt, reduced syrup |
| Barrel Type | American oak barrels, etc. |
| Number of bottles | Limited to 6,000 bottles |
| Strength | 43% (with a minimum of 2,000 bottles) |
| Price | Suggested retail price: 7,590 yen (tax included) |
| Manufactured at | Nagahama Distillery |
| Producer | Nagahama Roman Beer |
[Tasting notes]
This is the third AMAHAGAN Sleepy Barmaid Bottle. The innocent and cheerful personality of Hiyoko Yonosaki, who has a solid core and skill, and who pioneers the way with her outlandish ideas, is expressed in "World Spirits," a blend of Awamori and malt whisky stored in oak barrels that defies conventional boundaries. The attack is firm oak and vanilla from new oak barrels. The malt flavor is combined with the delicate, soft sweetness of Awamori and rises as a mellow aroma.
[About World Spirits]
The base spirit is Awamori distilled at Okinawa's oldest brewery, Niisato Shuzo, and aged in stainless steel tanks for three years to settle the flavor, and then aged in American oak barrels for an additional seven years or more. The barrel aging process gives the Awamori a darker color, and because it is considered a liqueur under tax law, a minimum amount of extract (reduced syrup) is added. The original brew is blended with Nagahama Distillery's overseas malt whisky to bring out the best in each other, and then carefully mulled over.

(Quoted from the official website of Nagahama Romantic Beer)
4. Outline
This is a sequel to the first AMAHAGAN x Sleepy Barmaid collaboration, "AMAHAGAN World Malt Sleepy Barmaid Bottle – Yuki Tsukikawa," which was released on February 8, 2022.
The second and third bottles have a label design that connects the pictures when placed side by side, and the recipe has been tried and tested so that the two bottles can be enjoyed when blended together, as shown on the label.
[Comments from Pao Hayakawa, author of "Sleepy Barmaid"]
The Kiho model was crisp, sharp, and spicy. It also gives the impression of a cool yet passionate person who fought for her pride, as Kiho showed in the bartender showdown program "Barman Platinum".
The Hiyoko model also had a gorgeous aroma and strong sweetness. The fact that it also contained Okinawa awamori gave me the impression of both the sun-like freshness of Hiyoko's surname "Yonozaki" and the sweetness that represents Hiyoko's coquettishness.
When I mixed equal amounts of the two types, added a little water, and drank it straight, I found that it tasted even richer or thicker than if I drank it by itself, and it was a very delicious and strange experience. The illustration on the box was also a difficult order to make, as it is easy to see at a glance that the drink is both stand-alone and can be mixed with other drinks.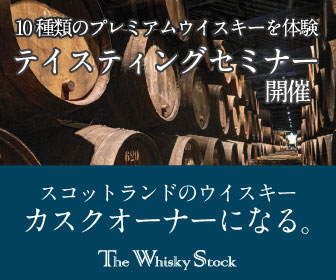 5. Sleepy barmaid
Sleepy Barmaid is a manga work featuring three female bartenders serialized in Weekly Manga Times (Houbunsha). The manga has been well received for its beautiful artwork, extensive knowledge of sake, and introduction of the latest bar tools and bottles; it was also adapted into a TV drama in 2019.
The first collaboration bottle model, Yuki Tsukikawa, provided the recipe for the Twist Cocktail (an arranged cocktail that is a partial modification of an existing cocktail recipe), which is her specialty in the manga, and the TV drama was interviewed and technically provided by Shinobu Ishigaki, owner-bartender of Bar Ishinohana, who is known as "the best bartender in the world". If you like bars and cocktails, you will be satisfied with both the manga and the drama.
There are many works with bars as their subject matter, such as "Bartender" and "Bar Lemon Heart". All of them focus on slightly different aspects, but if you like bars and drinking, why not pick one up?

¥8,074
(2023/03/21 12:24:17時点 楽天市場調べ-
詳細)
Lastly: Recommended Books on Japanese Whisky
If you want to learn more about Japanese whisky, which is a global trend, we highly recommend these books.
In the December 2021 issue of Whisky Galore, published by the Whisky Culture Research Institute, we report on 11 Japanese craft distilleries, including some that are open to the public for the first time, under the title of "Japanese Whisky Craft Frontline," the first of three consecutive issues. Why did the popularity of Japanese whiskey and the craft boom occur? We will examine with interviews. Chichibu Distillery / Chichibu No.2 Distillery / Mars Shinshu Distillery / Mars Tsunuki Distillery / Kanosuke Distillery / Hioki Distillery / Ontake Distillery / Osuzuyama Distillery / Kaikyo Distillery / Hanyu Distillery / Konosu Distillery
This is a book written by Mamoru Tsuchiya, a world-famous whisky critic and representative of the Whisky Culture Research Institute, titled "Japanese Whisky as a Culture that Works for Business" .
The book covers the basics of whisky, the introduction of whisky to Japan, the birth of Japanese whisky, advertising strategies and the rise of Japanese whisky, and the current rise of craft distilleries. This is a book that summarizes Japanese whisky in a very easy to understand way.
Masataka Taketsuru, the founder of Nikka Whisky, devoted his life to brewing whisky in Japan. This is a revised and reprinted version of the autobiography of a man who simply loved whiskey and talked about himself. The book vividly depicts the days when he went to Scotland alone to study as a young man and overcame many hardships to complete Japanese whisky, as well as his companion, Rita.
Launching in 2019. With the world experiencing an unprecedented whisky boom, what were the managers of craft distilleries thinking and what were their thoughts as they took on the challenge of making whiskey? This book tells the stories of 13 craft distillery owners, including Ichiro Hido of Venture Whisky, famous for his Ichirose Malt, who inspired the birth of craft distilleries in Japan.
This is the Japanese version of Whisky Risng, published in the US in 2016, with much updated content. Not only does it describe the history of Japanese whiskey in detail, but it also includes data on all the distilleries in Japan, including the craft distilleries that have been founded in recent years. The book also includes descriptions of the legendary bottles that have been released, as well as information on bars where Japanese whisky can be found.