Komasa Jozo was founded in 1881 and is a very historic shochu maker, with its representative brand being the barrel-aged rice shochu "Mellow Kozuru" . Although it is a shochu maker, the company's expertise in developing shochu aged in barrels seems to be utilized in making whiskey.
This is the second in the Newborn series from the Kanosuke distillery, which started operations in 2018. The name "Kanosuke" comes from the second generation of Kanosuke Komasa, the creator of Mellow Kozuru in 1957.
Kanosuke Newborn 2019 won the "Best Japanese New Make" award at the WWA (World Whisky Awards) 2020.
Now, the distillery is attracting attention not only in Japan but also overseas.
1. Manufacturer
Komasa Brewing Company
| | |
| --- | --- |
| Establishment | 1883 |
| Head office | 3309 Hiki, Hiyoshi-cho, Hioki-shi, Kagoshima 899-3101, Japan |
| Owned distillery | Kannosuke distillery |
2. Distillery
Kanosuke Distillery
| | |
| --- | --- |
| Address | 845-3 Jinnokawa, Hiyoshi-cho, Hiki-shi, Kagoshima 899-2421 |
| Start of operation | 2018 |
The Kanosuke distillery stands on a site of about 9,000 square meters by Fukiage beach on the west coast of Kagoshima Prefecture.
In addition to the distillation facilities, the U-shaped, two-story main building has a bar with a great view and a store selling original goods.
The main feature of the distillery is that it has three pot stills (large, medium, and small). Each has a capacity of 6,000 liters, 3,000 liters, and 1,600 liters.
In the world, craft distilleries usually have two stills. Whiskey is usually distilled twice, and by using pot stills with different neck shapes and upper line arm angles during the second distillation (re-distillation), the aroma and flavor of the raw material can be changed more richly.
Fukiage beach, where the distillery stands, is one of the three largest sand dunes in Japan and has been selected as one of the 100 best beaches in Japan. The beach is about 47 km long from north to south, and the strong wind rises from the surface of the sea, and the area around the distillery is covered in white mist from the fine spray from the sea. It is a place with a wide range of temperatures, with hot summers and cold winters, where it is not unusual for the temperature to drop to around 0°C and snow to fall.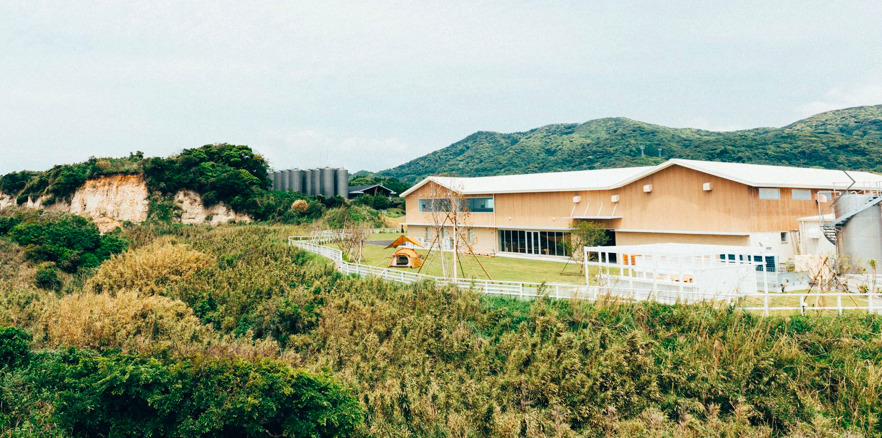 Image credit: Kanosuke Distillery Official Facebook
For more information on the Kanosuke Distillery, you can also read this article.

3. Product name and photo
KANOSUKE NEW BORN 2019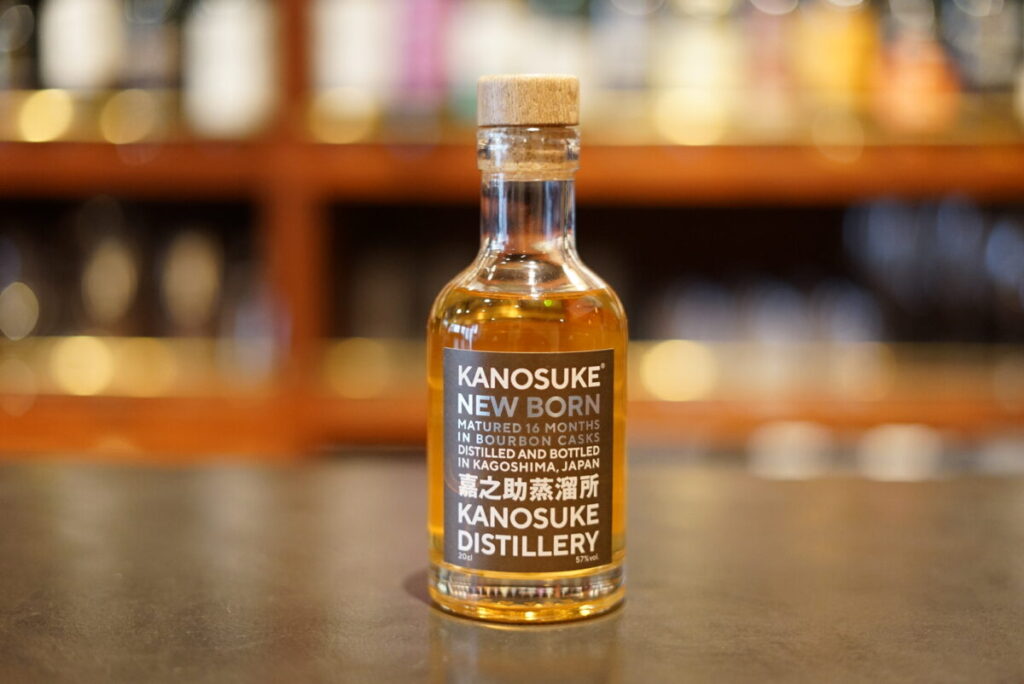 4. Characteristics
The second batch of Kanosuke Newborn, stored in bourbon barrels for 16 months.

Non-peated malt from England was used as the raw material. After fermentation with distillery yeast, it was distilled in the first distillery kettle, and then in one of the two kettles owned by the Kanosuke distillery, which has a different structure and is capable of producing liquor with body. Storage. The whisky was distilled in May 2018 and stored in barrels where bourbon whisky used to be stored. The whisky was stored for 16 months in the sea breezy Kanosuke distillery cellar before being bottled at cask strength.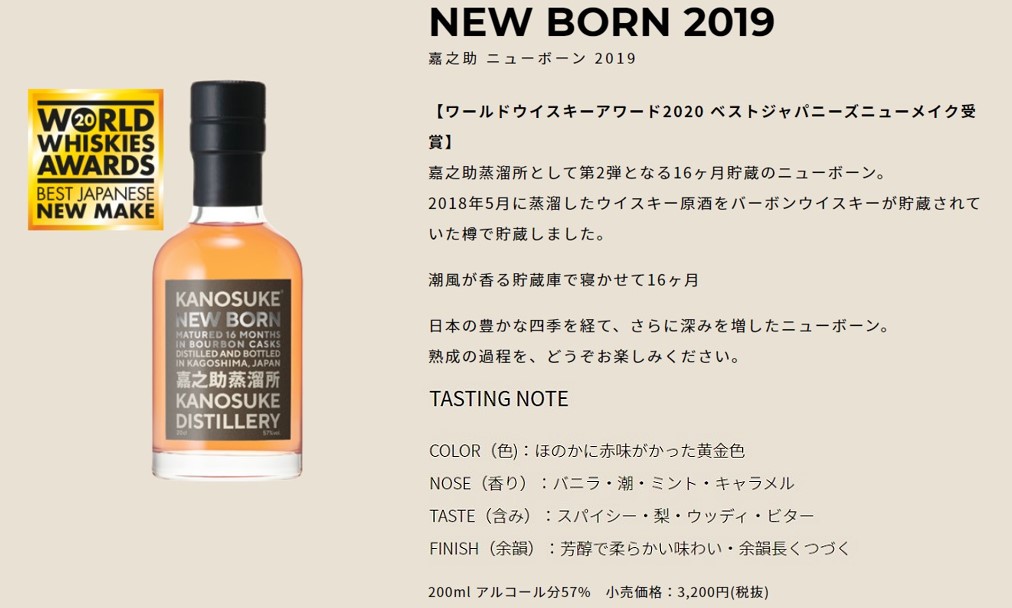 4-1. Tasting Notes
| | |
| --- | --- |
| Flavor | Vanilla, tide, mint, caramel |
| Taste | Spicy, Pear, Woody, Bitter |
| Aftertaste | Full and soft with a long lasting aftertaste. |
4-2. Product Specifications
| | |
| --- | --- |
| Alcohol Content | 57% |
| By alcohol | Newborn Whisky |
| Barrel type | Bourbon barrel |
| Contents | 200ml |
| Number of bottles sold | Not disclosed |
| Suggested retail price | 3,520 yen (tax included) |
| Release date | Late October, 2019 |
Newborn is a young whisky that is still in the process of maturing (less than 3 years old).
5. Awards
2020 WWA "Best Japanese New Make" Award.
6. Price

6-1. Manufacturer's suggested retail price
| | |
| --- | --- |
| Product name | Kanosuke Newborn 2019 |
| Capacity | 200ml |
| Suggested retail price | 3,200 yen (tax included: 3,520 yen) |
6-2. Resale price on Mercari
The resale price on Mercari is around 5,000 yen per bottle. (*As of February 4, 2021)

6-3. Sold price on Yahoo Auction
The lowest bid price on Yahoo Auction is 4,500 yen, the highest is 4,500 yen, and the average is 4,500 yen (*Statistics for the past 120 days since February 4, 2021)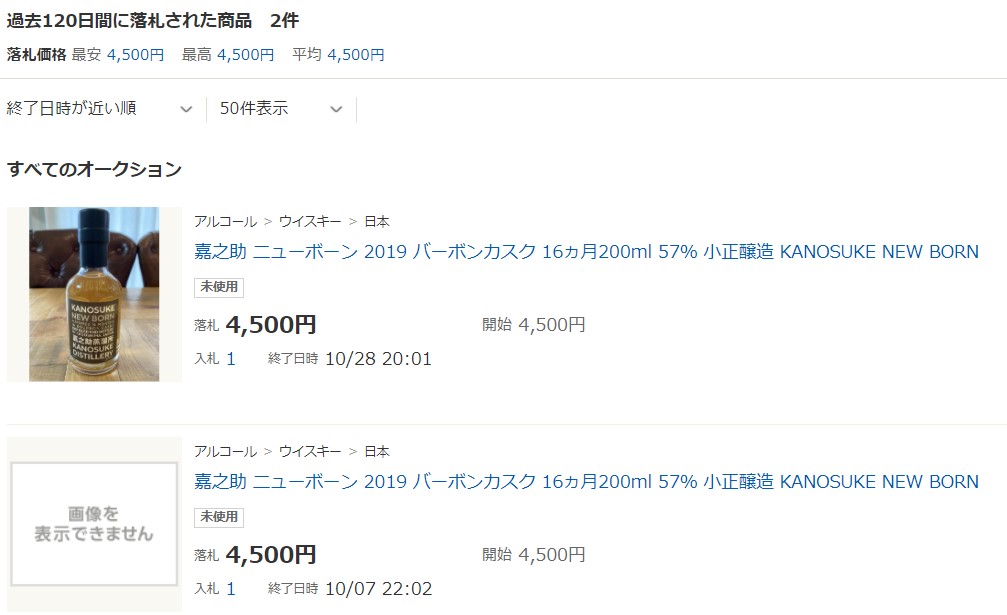 6-4. Rakuten, Yahoo Shopping, Amazon
Mail order sites do not have Kanosuke Newborn 2019 in stock. There seems to be some stock left for Kanosuke Newborn 2020. (*as of February 4, 2021)
6-5. Price offered at BAR Shinkai
At "BAR Shinkai" , which is operated by this website, one cup is offered at 45ml: 3,960 yen, 30ml: 2,640 yen, 15ml: 1,320 yen.

7. Summary
Bottled at cask strength after 16 months of storage. It has evolved further from the previous Newborn, becoming mellow and soft.
The aroma changes from vaguely tidal to sweet. The palate has a soothing spiciness and a bitter, soft sweetness that lingers on the palate, not unlike a 16-month-old. The sweetness of the vanilla comes out more clearly and mellows out when water is added.

The current release of the Newborn series is in 200ml bottles, but a full bottle aged for 3 years is scheduled to be released in the spring of 2021.
Please be sure to check out the other articles about Kanosuke Newborn.