Currently, several new distilleries in Japan are officially recruiting cask owners, and it is possible to become a whisky cask owner, or so-called "cask owner," even if you are not related to liquor stores or restaurants.
In Scotland, there is a similar service that allows the general public to purchase owner's casks, and now "The Whisky Stock" has been launched as a service that makes it easy to purchase Scottish whisky casks in Japan and beyond.
We would like to explain what kind of service "The Whisky Stock" is, comparing it with the current situation of cask owners in Japan.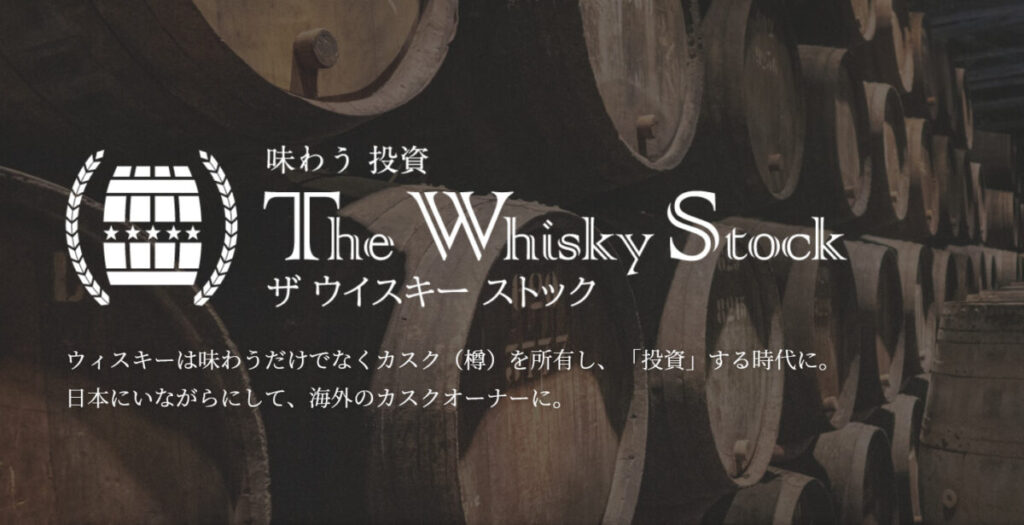 1. What is a Whisky Cask Owner?
Whisky distilleries officially advertise for "cask owners," and the general public can purchase a cask upon agreeing to the terms and conditions of the offer. Most of the casks are held from the time they are filled after distillation, and the casks are left at the distillery for several years to mature before being bottled, and the original bottle of whisky is delivered to the purchaser. This is a service where the distillery keeps the casks for several years, matures them, and bottles them for the buyer.
It is said that whisky that has been bottled and delivered to the buyer is basically more valuable than it was at the pre-aging point at the time of purchase. For example, a bottle of whisky that normally costs more than 10,000 yen can be purchased for several thousand yen by going through the aging process, and you can keep it as your own original whisky that does not exist anywhere in the world.
A decade ago, this service was offered by major whisky makers such as Suntory and Nikka, but the service itself has now been discontinued. Currently, the most famous distillery in Japan that offers the "cask owner application" service is Shizuoka Distillery. In other cases, new distilleries sometimes offer this service as a means of fundraising at the time of their establishment.
In any case, "whisky cask ownership" is a "romantic investment" in terms of expectation and support for the future whisky that will be made after several years of aging.

2. Problems lurking in whisky investments and resales
This is a bit off topic, but recently I have been seeing and hearing the word "whisky investment" a lot. There are also many "resellers" who acquire rare whisky and resell it at a high price, both in Japan and abroad.
This practice is in a gray area under the law and in some cases is illegal. Basically, the sale of alcohol is regulated by the Liquor Tax Law and requires a "liquor sales license". In 2022, there were 11 administrative penalties for violations of the Liquor Tax Law.
Such an act of resale cannot be called "whisky investment" but simply "unauthorized speculation".
If you want to make a profit by selling whisky that has become more valuable than when you bought it, you must obtain the necessary licenses to sell it, and I think that doing so in compliance with the law is appropriate "whisky investment".
3. What you can do with The Whisky Stock
In Scotland, the home of whisky, various distilleries have been recruiting cask owners for a long time, and even the general public can purchase whisky casks. Depending on the method of purchase, it may be possible to hold the cask for several years after purchase and sell it when its asset value becomes high.
"The Whisky Stock" is a consulting service for the purchase of whisky casks, which can be sold after several years. It is truly a proper "whisky investment" that complies with the law.
Whisky casks currently available for purchase through "The Whisky Stock" are limited to Scottish whisky distilleries, but many distilleries are on the list.
The features and attractions of the service are (1) The general public can easily purchase casks. (2) Various brands and maturity years can be selected. (3) Easy purchase and post-purchase management. (4) A choice of ways to enjoy and exit the casks. These are the main points.
(1) The general public can easily purchase casks.
Whisky casks have been mostly limited to sales to bottlers, liquor stores, and restaurants, and there was a high hurdle for the general public to purchase casks with an eye to selling them. However, in Scotland, a route for selling whisky casks to the general public has been established for several years, and "whisky cask investment" has become more accessible to the general public.
"The Whisky Stock" is now able to provide consulting services to the general public for the purchase of Scottish whisky casks for sale through its own channels. The Whisky Stock can be purchased by credit card as well as by overseas remittance, making the process of purchasing almost hassle-free.

(2) Various brands and maturity years can be selected.
So, which distilleries and what kind of casks can you actually purchase? I think this is the most interesting part.
As of 1/16/2023, the number of distilleries available for sale are
Inchgower, Inchmurrin, Cameron Brig, Craigellachie, Clynelish, Glen Ord, Glen Garioch, Glen Glassaugh, Glen Dronach, Glen Rothes, Strathisla, Springbank, Tamdhu, Tullibardine, Dalmore, Teaninich, Tormore, Tobermory, Knockando, Highland Park, Bunnahabhain, Bruichladdich, Ben Nevis, Ben Riach, Bowmore, Macduff, Macallan, Miltonduff, Mortlach, Ledaig, Royal Brackla, Longmorn
31 distilleries in total.
*The brands (distilleries) we carry change on a daily basis.
The age of each cask varies from 0 to 42 years, and the price varies depending on the age of the cask. Here is an example of the lineup.
Knockando 9 years old/ 1st Fill Oloroso Quarter cask / 57.00% / 50.9L / £5,122 (≒ ¥840,008)
Ben Nevis 4years old/ Refill Bourbon Barrel / 61.49% / 107.78L / £9,900 (≒ ¥1,623,600)
Mortlach 6years old/ Refill Bourbon Barrel / 68.99% / 118.72L / £18,929(≒¥3,104,356)
Strathisla 9years old/ 1st Fill Bourbon Barrel / 67.90% / 113.5L / £25,526(≒Yen 4,186,264)
Highland Park 16years old / Refill Bourbon / 61.30% / 130L / £79,728 (≒¥13,220,497)
Springbank 26years old/ Rifill Bourbon / 54.20% / 86.9L / £170,500 (≒¥28,272,310)
In total, there are about 100 casks in the lineup.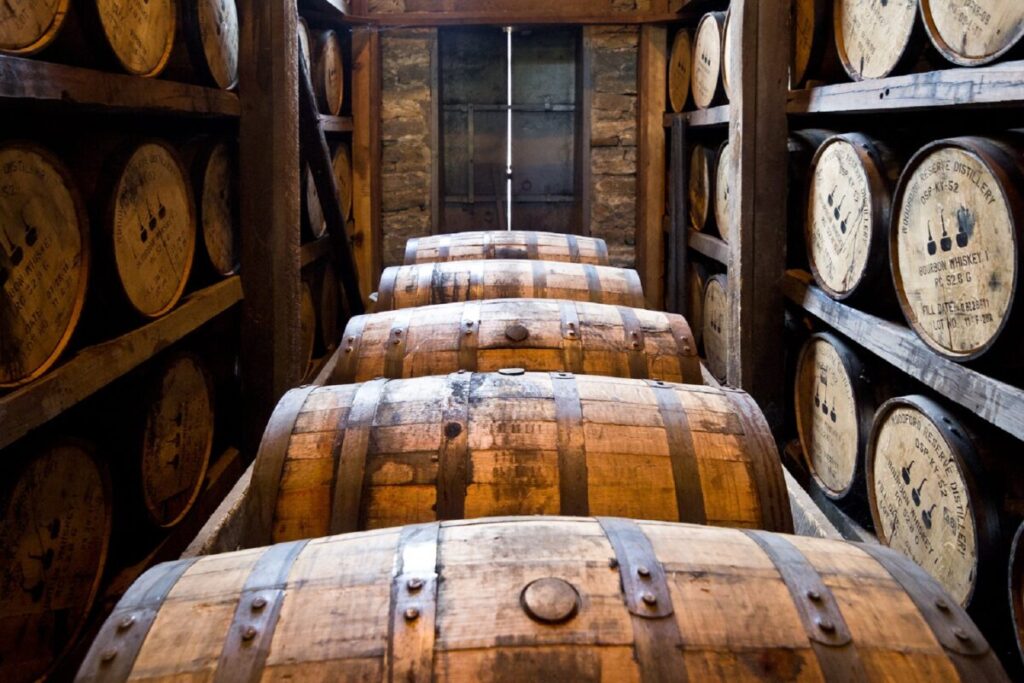 (3) Easy purchase and post-purchase management.
The purchase method is very simple, and purchases can be made by overseas remittance or credit card payment after the purchase contract is concluded. Since it is an expensive purchase, it is nice to be able to use a credit card because you can earn points.
After purchase, you will receive a "Cask Ownership Certificate" with the cask number to prove that you are the cask owner.
The casks you purchase will be kept safely in a bonded warehouse managed by the British Revenue. The annual storage fee includes insurance, so there is no need to worry about compensation in the event of a disaster or damage.
Furthermore, the annual storage fee is about 65 GBP (≈11,000 yen), which is very inexpensive compared to wine investments. (The low running cost is one of the attractions of the whisky cask investment, as the monthly rent for a temperature-controlled warehouse in the case of wine investment is from 6,000 yen.)
(4) A choice of ways to enjoy and exit the casks.
While most cask owners generally receive bottled whisky after several years of aging, "The Whisky Stock" offers three major exit options after purchasing a whisky cask.
[1] Asset building through long-term holding (can also be sold)
[2] Enjoy drinking it for personal consumption
[3] Bottling and importing as a gift (gift-giving)
In this way, you can hold the product with peace of mind if there are multiple outlets after purchase.
[1] Asset building through long-term holding (can also be sold)
Unlike most cask owners, "The Whisky Stock" allows you to build assets through long-term ownership and to sell the entire cask after holding it for several years. Whisky improves with age and becomes rarer with age. It is a well-known fact among those who are familiar with whisky that the asset value of whisky increases with the age of the whisky. Furthermore, the asset value of whisky is increasing every year, and as an investment in real assets, it is one of the investments that asset owners around the world are paying attention to.
The appeal of "The Whisky Stock" is that you can choose which of the exit options [1]to [3] you would like to take when the time comes.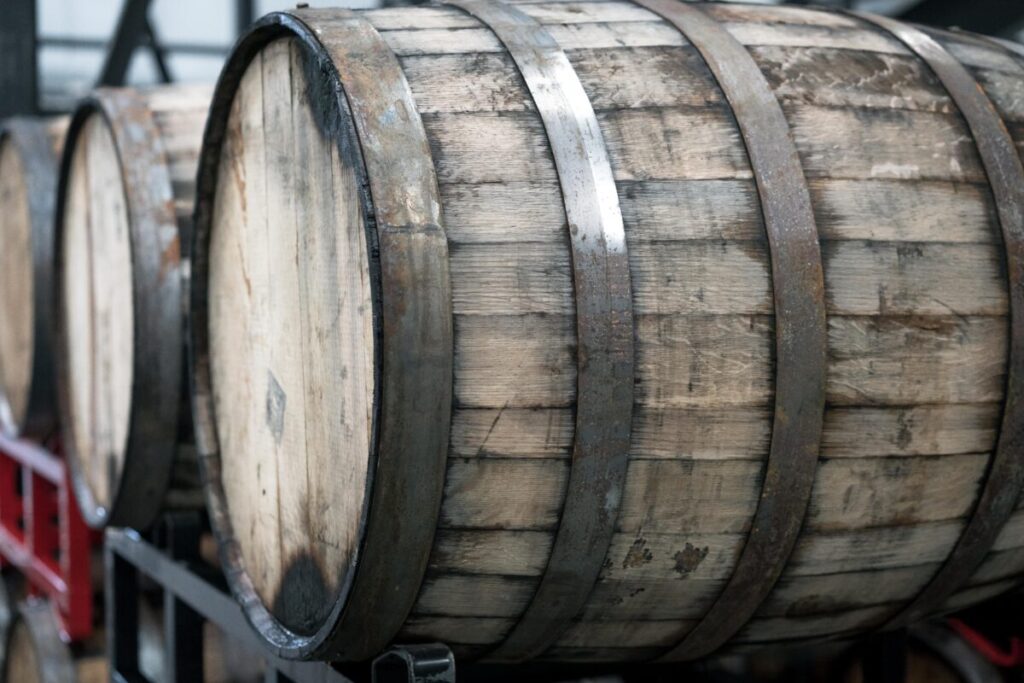 [2] Enjoy drinking it for personal consumption
The casks handled at "The Whisky Stock" are aged from 0 to 40 years, and can be bottled and imported after purchase for self-consumption. At that time, the water addition settings, bottle and cap shape, label design, and box design can be customized.
If you are a whisky lover, it is very attractive and romantic to be able to create your own original whisky, the only one of its kind in the world.
*Bottling will incur an additional cost.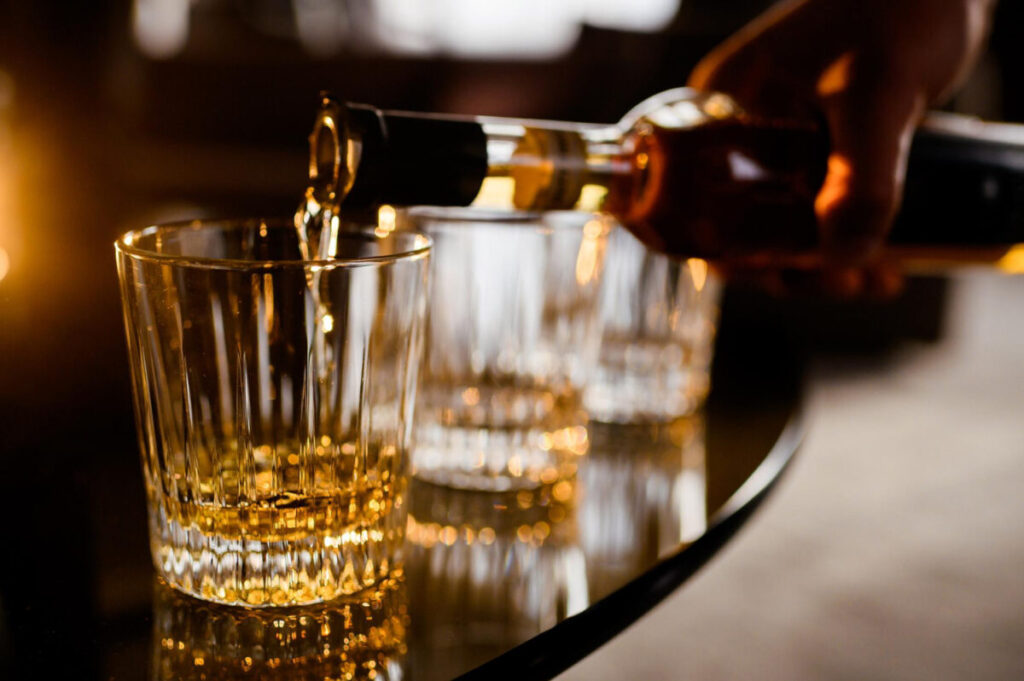 [3] Bottling and importing as a gift (gift-giving)
Another way to use original whisky that has been bottled and imported for self-consumption is as a gift. The one and only original whisky in the world will surely be appreciated as a gift.
*A separate fee will be charged for bottling.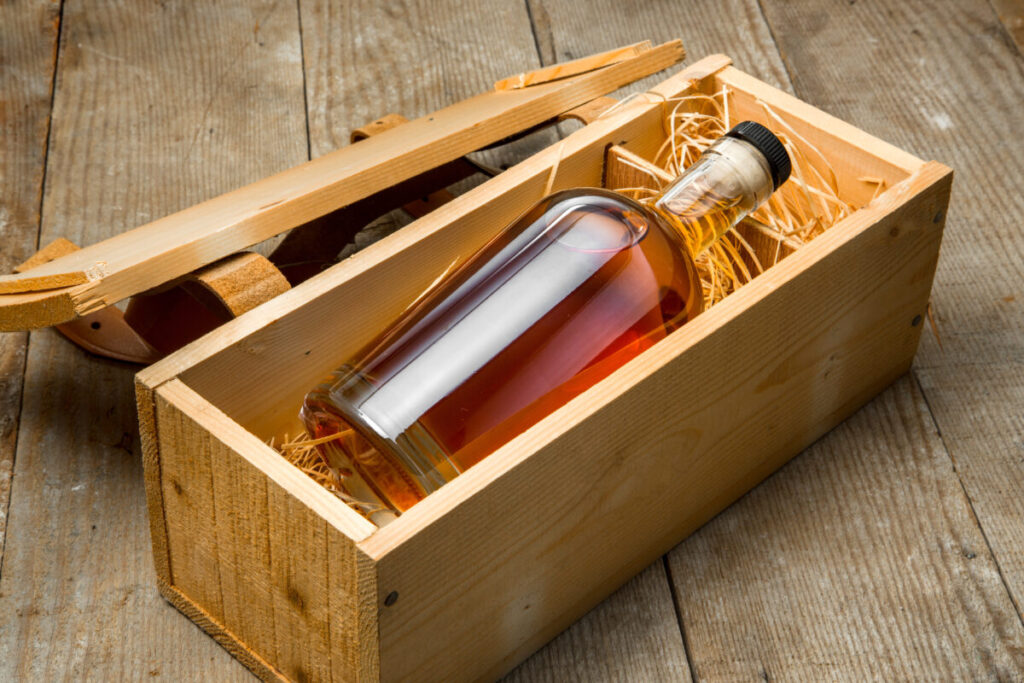 4. Tasting Seminar Information
"The Whisky Stock" regularly holds tasting seminars.
"I'd like to hear more about what you have to say. " "I have a lot of questions." "I want to actually drink and study." I want to learn by actually drinking it.
The seminar is currently held in Tokyo only, but the outline is as follows. If you are interested, please join us.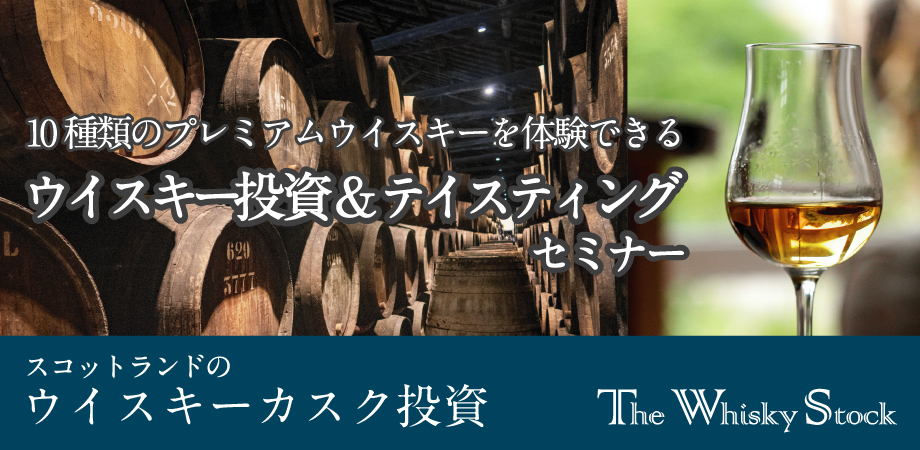 Details of the tasting seminar
[Dates] Every Saturday and Sunday from January to the end of February 2023
[Time] 13:00〜14:30
[Fee] 3,000 yen per person (tax included) *Payment to be made at the venue.
[Capacity] 10 people
[Venue]Shiba Daimon BAR Shinkai
Toyo Bldg. 1F, 2-3-16 Shiba Daimon, Minato-ku, Tokyo 105-0012, Japan
3 minutes walk from Daimon Station on Toei Oedo Line
5 minutes walk from Hamamatsucho Station on JR Line
From the Daimon intersection, walk toward Zojoji Temple, turn left at McDonald's, and walk about 50 meters to the left. [Outline] Tasting of several whiskies from our casks and information about "-Taste Investment- The Whisky Stock". (*This is not an actual cask sample, but an official or bottler's tasting of the same brand.) [Details] 1.Information about "-Taste Investment- The Whisky Stock"
2.Explanation of Scotch Whisky Cask Investment
3.Introduction to the process of purchasing casks
4.Tasting
5.Welcome and chat / Individual consultation for those who wish [Tasting brands] (1)Tamdhu 15 years old (Official)
(2)Ben Riach 12years old (Official)
(3)Ardmore 11years old (Signatory)
(4)Cameron Brig 13 years old (Voodoo Whisky)
(5)Ben Nevis 10years old (Official)
(6)Glenmoray 18years old (Official) 
(7)Inchmurrin 12years old (Official)
(8)Tamnavulin 11years old (DRAMLAD & CO.)
(9)Invergordon 2002 (Douglas Laing)
(10)Glen Garioch 12years old (Official)
*15ml of each brand will be offered as a tasting.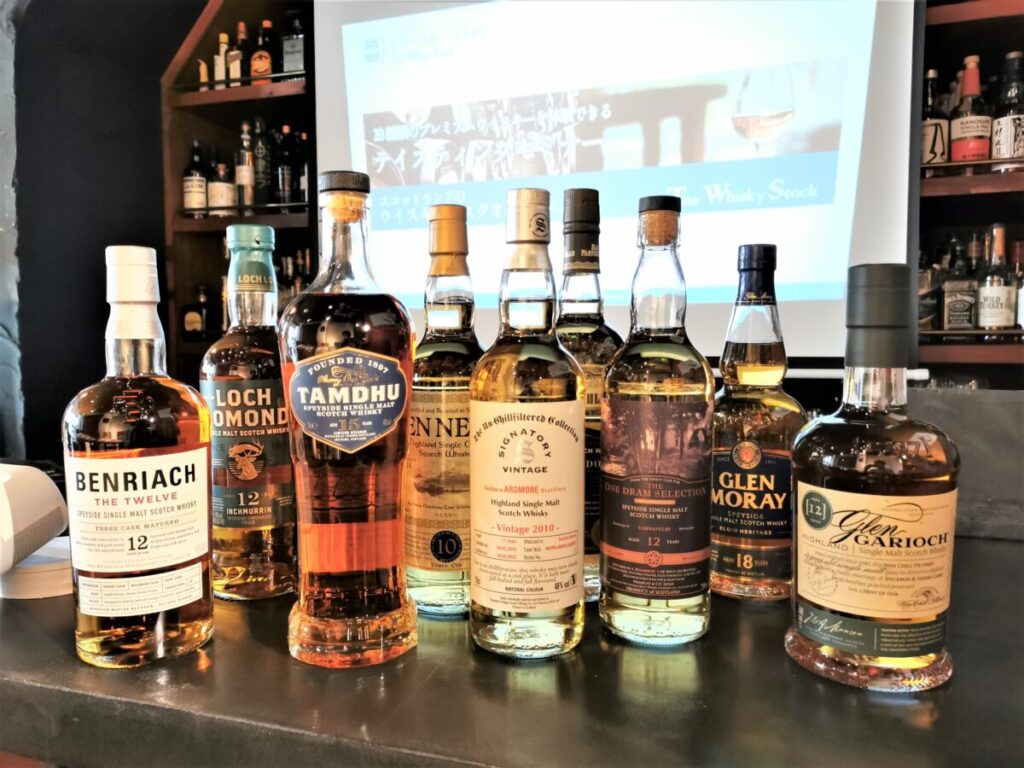 Click here to register
.
(1) What you can learn and know
・The recent rise in the value of whisky.
・How whisky cask investment works.
・How to purchase whisky casks.
・List of whisky casks and their prices.
・Taste and Difference of Whisky Casks.
(2) Whisky casks are recommended for the following people
・Those who are interested in real assets.
・Those who are interested in whisky investment.
・People who are interested in whisky.
・Restaurants who want to offer original whisky in their stores.
・Whisky retailers who want to sell their original whisky.
Click here to apply
.
5. Finally
A legally compliant and sound whisky investment service like "The Whisky Stock" introduced in this article is currently not found in whisky distilleries in Japan. The reasons for this may include the fact that distilleries do not produce large enough quantities of whisky to sell casks, the lack of a whisky cask investment structure, and the Japanese attitude toward whisky investment. However, this year marks the 100th anniversary of the birth of Japanese whisky, and in addition to its 100-year history, the number of new distilleries has recently exceeded 50, and continues to increase every year. Japanese whisky is steadily evolving to a level on par with the rest of the world.
The day may not be far off when the Japanese whisky industry will start offering sound "whisky investment" services that comply with the law.