Hinomaru Whisky Blended Newborn 2022 from Kiuchi Shuzo, winner of the Gold Award in the Western liquor category of the Tokyo Whisky & Spirits Competition (TWSC) 2022, is scheduled to go on sale in August 2022.
The release price is 5,500 yen (tax included). If there are too many applicants, the product will be sold by lottery.
1. Hinomaru Whisky Blended Newborn 2022
"Hinomaru Whisky" is a new attempt by Kiuchi Brewery, which is celebrating 200 years of sake brewing. Malt and grain whisky distilled at the column still Nukata distillery and pot still Yasato distillery, respectively, were matured in the nature at the eastern foot of Mt. Winner of the Gold Prize at the "Tokyo Whisky & Spirits Competition 2022" and the Japanese New Make Spirits Category Winner.
| | |
| --- | --- |
| Product name | Hinomaru Whisky Blended Newborn 2022 |
| Sake category | Newborn |
| Ingredients | Malt, Grain (made in Japan) |
| Cask type | ー |
| Sales quantity | Limited quantity |
| Degrees of alcohol content | 48% (with a minimum of 2.5 percent alcohol) |
| Volume | 700ml |
| Price | 5,500 yen (tax included) |
| Producer | Kiuchi Shuzo Co. |

2. How to purchase
Sales will begin in August 2022. Reservations will be made in advance, and sales will be conducted by lottery if there are too many applicants.
Currently, there is no web-based reservation form available (as of June 23, 2022).
3. About Kiuchi Brewery and Yasato Distillery
The Kiuchi Brewery began operations in 1823 in Naka, Ibaraki Prefecture.
The company produces sake, shochu, wine, liqueur, and the craft beer "Hitachino Nest Beer". In 2016, the company began producing a unique Hitachino whisky by utilizing "Kaneko Golden", a fantastic Japanese beer wheat that was revived in the process of producing Hitachino Nest Beer. After maturation, it was first offered at directly managed stores, and in April 2019, commercialized as a highball in a can. To further explore Japanese whisky making, we built the "Yasato Distillery" at the foot of Mt. Tsukuba, which will begin operation in 2020.
The Yasato Distillery is located in the Yasato district of Ishioka City, Ibaraki Prefecture, at the eastern foot of Mount Tsukuba. The area has low annual rainfall and a large temperature difference between day and night, making it an area where high quality crops can be harvested. Kiuchi Brewery's whisky is produced from this climate and the abundant, high-quality spring water from Mt.
常陸野ネストビール
¥2,090
(2023/03/21 06:50:58時点 Amazon調べ-
詳細)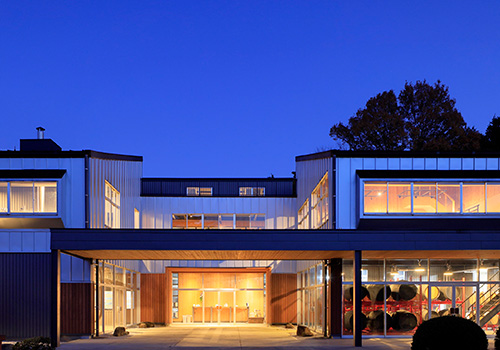 The Yasato distillery was built in a renovated former community center in Ishioka City. The distillery was renovated from a former community center in Ishioka City, and all of the wood used for repairs was sourced from Ishioka, based on the belief that "only a distilling facility that fits in with the local area can produce whisky that is in tune with the climate". (Reservations required.) 
Click here to make reservations for tours.
¥3,883
(2023/03/21 06:50:58時点 楽天市場調べ-
詳細)
4. Tokyo Whisky & Spirits Competition (TWSC)
The Tokyo Whisky & Spirits Competition (TWSC) is the only competition in Japan where whiskies and spirits from around the world are judged by the delicate palate of the Japanese people. In 2020, the Shochu category was newly established with the aim of introducing Japan's proud spirits to people around the world, and approximately 700 bottles of both Western-style and Japanese-style whisky and shochu were judged. The TWSC aims to promote high quality whiskies and spirits both domestically and internationally by judging world-class whiskies and spirits with the deep knowledge and passion of Japanese whisky and spirits enthusiasts and experts.

Quote from TWSC official
Lastly: Recommended Books on Japanese Whisky
If you want to learn more about Japanese whisky, which is a global trend, we highly recommend these books.
In the December 2021 issue of Whisky Galore, published by the Whisky Culture Research Institute, we report on 11 Japanese craft distilleries, including some that are open to the public for the first time, under the title of "Japanese Whisky Craft Frontline," the first of three consecutive issues. Why did the popularity of Japanese whiskey and the craft boom occur? We will examine with interviews. Chichibu Distillery / Chichibu No.2 Distillery / Mars Shinshu Distillery / Mars Tsunuki Distillery / Kanosuke Distillery / Hioki Distillery / Ontake Distillery / Osuzuyama Distillery / Kaikyo Distillery / Hanyu Distillery / Konosu Distillery
¥1,320
(2023/03/21 01:01:51時点 Amazon調べ-
詳細)
This is a book written by Mamoru Tsuchiya, a world-famous whisky critic and representative of the Whisky Culture Research Institute, titled "Japanese Whisky as a Culture that Works for Business" .
The book covers the basics of whisky, the introduction of whisky to Japan, the birth of Japanese whisky, advertising strategies and the rise of Japanese whisky, and the current rise of craft distilleries. This is a book that summarizes Japanese whisky in a very easy to understand way.
Masataka Taketsuru, the founder of Nikka Whisky, devoted his life to brewing whisky in Japan. This is a revised and reprinted version of the autobiography of a man who simply loved whiskey and talked about himself. The book vividly depicts the days when he went to Scotland alone to study as a young man and overcame many hardships to complete Japanese whisky, as well as his companion, Rita.
Launching in 2019. With the world experiencing an unprecedented whisky boom, what were the managers of craft distilleries thinking and what were their thoughts as they took on the challenge of making whiskey? This book tells the stories of 13 craft distillery owners, including Ichiro Hido of Venture Whisky, famous for his Ichirose Malt, who inspired the birth of craft distilleries in Japan.
This is the Japanese version of Whisky Risng, published in the US in 2016, with much updated content. Not only does it describe the history of Japanese whiskey in detail, but it also includes data on all the distilleries in Japan, including the craft distilleries that have been founded in recent years. The book also includes descriptions of the legendary bottles that have been released, as well as information on bars where Japanese whisky can be found.