Funasaka B rewery, which has a history of over 300 years in Kamisamnomachi, Takayama City, Gifu Prefecture, plans to build the Hida Takayama Distillery, the first whisky distillery in Gifu Prefecture, in Takane-cho, Takayama City, with the aim of starting operations in 2023.
1. Funasaka Brewery
Company name
Funasaka Sake Brewery Ltd.
Address
Postal code 506-0846
105 Kamisamnomachi, Takayama City, Gifu Prefecture, Japan
Access
Approximately 11 minutes walk from JR Takayama Station
Founded
April 01, 1703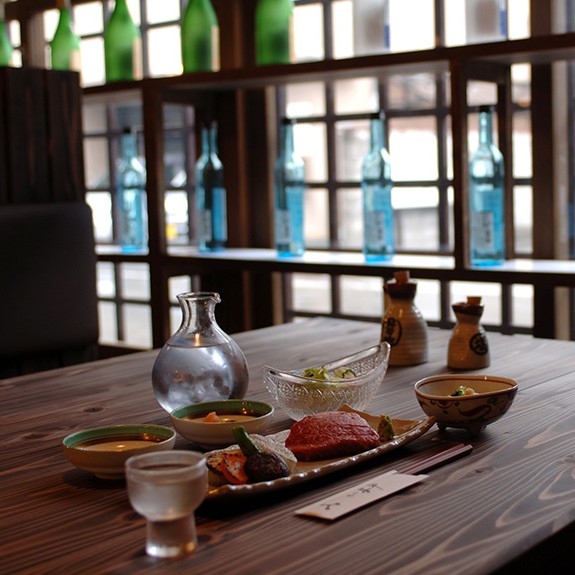 Aji no Yohei, a dining place in the facility Quote: Funasaka Brewery official website[ /caption].
Funasaka Sake Brewery is a long-established sake brewery that has been in business since the Edo period. It started brewing sake at the end of the Edo period as "Daibunya. The main building is located on the "old streets" of the main street of the tourist town of Hida Takayama, and is visited by many people from Japan and abroad.
We also have a retail store where you can enjoy sake and Hida beef, which you will regret if you don't try it. The facility is a perfect combination of "brewing" "tasting" and "shopping.
Funasaka Sake Brewery's sake is sold to Taiwan, the U.S., and other countries around the world, and is sold under the slogan, "Get the world drunk from Hida Takayama with handsomesake"
We are actively working as ambassadors to promote Hida Takayama to the world under the catchphrase, "Hida Takayama is the place to be" .
2. Hida Takayama Distillery
In 2007, the school district was submerged in a dam lake and the school building of Takane Elementary School, which was closed due to a decrease in the number of children due to depopulation, will be brought to life as a whisky distillery.
The total project cost is JPY 300 million. Raised funds with SDGs private placement bonds issued by Juroku Bank and Takayama Shinkin Bank, respectively. A part of the issuance fee is donated to designated destinations, and it is sent to Asahi Elementary and Junior High Schools, where children in the Takane area go to, and Takayama City, which has signed real estate lease agreements for the former Takane Elementary School.
The site of Takane Elementary School, the site of the Hida Distillery, has an altitude of nearly 900 meters. The water that springs from the mountains and the low temperature throughout the year make it a good place for whisky making.
The company plans to produce single malt whisky using ZEMON, a pot still made from copper and tin developed by Wakatsuru Shuzo in Toyama Prefecture using bonsho manufacturing technology. The gymnasium is used as a distillery and the school building is used as a storage. In addition, there will be a facility in the school building where you can learn how to make whisky.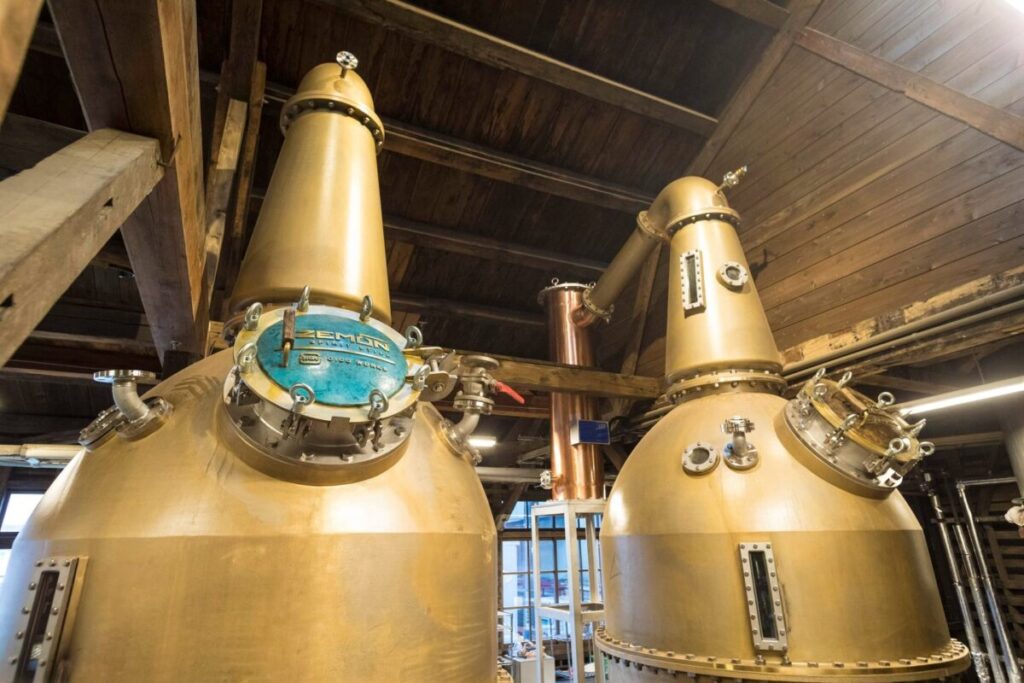 Hiroki Arisu, president of Funasaka Sake Brewery, says, "It will be a plus for the employment of brewers by making sake in winter and whisky from spring to autumn," and "Being able to breathe new life into old school facilities and create facilities that lead to tourism and employment is a hope for regions suffering from depopulation."
Construction is scheduled to begin in late April 2022 for the repair of Takane Elementary School and start operation in April 2023. Sales will begin in April 2026 or later.
3. Consideration
Since this is a large elementary school building, we consider the possibility of adding a tasting bar, restaurant, and gift store as well as tours and seminars. Tours and drinking at a distillery in an elementary school building. The ability to drink as an adult's privilege while remembering one's childhood memories is truly the best of both worlds. It is a very exciting experience.
Nowadays, more and more distilleries are entering the whisky market. The number of unique and particular whiskies that make use of each brewery's technology and know-how is increasing. There are whiskies that have finished distilling and are being carefully and carefully matured in the cellar, and whiskies that are about to be born. It is a pleasure to encounter new whisky one after another.
We never get tired of these whiskies, which are born from a variety of thoughts and feelings.
■For more information about whisky distilleries in Japan, please visit here.
[clink url=https://jpwhisky.net/2021/01/01/japanesedistillery/]
Lastly: Recommended Books on Japanese Whisky
If you want to learn more about Japanese whisky, which is a global trend, we highly recommend these books.
In the December 2021 issue of Whisky Galore, published by the Whisky Culture Research Institute, we report on 11 Japanese craft distilleries, including some that are open to the public for the first time, under the title of "Japanese Whisky Craft Frontline," the first of three consecutive issues. Why did the popularity of Japanese whisky and the craft boom occur? We will examine with interviews. Chichibu Distillery / Chichibu No.2 Distillery / Mars Shinshu Distillery / Mars Tsunuki Distillery / Kanosuke Distillery / Hioki Distillery / Ontake Distillery / Osuzuyama Distillery / Kaikyo Distillery / Hanyu Distillery / Konosu Distillery
This is a book written by Mamoru Tsuchiya, a world-famous whisky critic and representative of the Whisky Culture Research Institute, titled "Japanese Whisky as a Culture that Works for Business" .
The book covers the basics of whisky, the introduction of whisky to Japan, the birth of Japanese whisky, advertising strategies and the rise of Japanese whisky, and the current rise of craft distilleries. This is a book that summarizes Japanese whisky in a very easy to understand way.
Masataka Taketsuru, the founder of Nikka Whisky, devoted his life to brewing whisky in Japan. This is a revised and reprinted version of the autobiography of a man who simply loved whisky and talked about himself. The book vividly depicts the days when he went to Scotland alone to study as a young man and overcame many hardships to complete Japanese whisky, as well as his companion, Rita.
Launching in 2019. With the world experiencing an unprecedented whisky boom, what were the managers of craft distilleries thinking and what were their thoughts as they took on the challenge of making whisky? This book tells the stories of 13 craft distillery owners, including Ichiro Hido of Venture Whisky, famous for his Ichirose Malt, who inspired the birth of craft distilleries in Japan.
This is the Japanese version of Whisky Risng, published in the US in 2016, with much updated content. Not only does it describe the history of Japanese whisky in detail, but it also includes data on all the distilleries in Japan, including the craft distilleries that have been founded in recent years. The book also includes descriptions of the legendary bottles that have been released, as well as information on bars where Japanese whisky can be found.