1. Blue-Eyed Samurai
As a established theory so far, it was said that the first whisky to be brought into Japan was a blue-eyed samurai, William Adams, and Miura Angin.
However, in recent years, various questions have arisen as whisky research and historical research have progressed.
Here, Mr. Mamoru Tsuchiya, president of the Whisky Culture Research Institute, has raised a new theory on "Japanese whiskey as a culture that works for business" , so I would like to unravel the established theory of Miura Anshin.

祥伝社
¥1,760
(2023/06/08 11:04:51時点 Amazon調べ-
詳細)
1-1 William Adams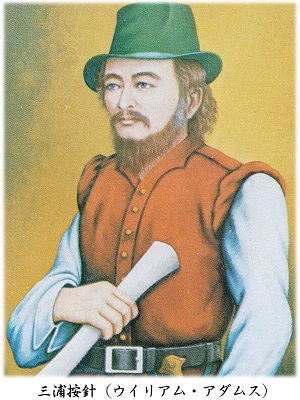 William Adams was born in Ziringah, Kent, southeastern England.
He has been interested in navigation since childhood and joined the Royal Navy at the age of 24.
The following year, he married and made two children, left the army and began working as a captain for a Trading Company in London.
One day, I heard from Dutch sailors that they were looking for a seasoned navigator for a voyage from Rotterdam to the Far East.
Only one out of five ships reached the Far East on this voyage.
Two ships were captured in Portugal and Spain, and one is missing.
The other ship sank, and if you notice, only the Leaf de that William rode.
The sailors were also from 110 to 24.
William, who drifted to Kuroshima island in Oita Prefecture, was detained and met Ieyasu Tokugawa.
It is said that whiskey was presented at this audience.
William, who liked Ieyasu, was instrumental in providing diplomacy and shipbuilding knowledge, and in recognition of his achievements, Ieyasu allowed the obi sword and was given the name of Miura Anshin, and will live as a Japanese samurai while being a foreign country.
Unfortunately, I didn't have to step on the soil of my hometown, but I've had two children.
1-2 Japanese who traveled abroad with The United Kingdom in 1598
When William left England, it was before Scotland and England became the "Union of Gentlemen", where they would receive the same monarchs and form a coalition.
Whisky was a local sake in Scotland, so it was never distributed in England.
William, who is an Englishman, is unlikely to have drank whisky, and there is an opinion that it is unlikely that he took whisky he had never drank from Scotland to the Netherlands and presented it at the time of an audience with Ieyasu Tokugawa.
Then, what about the theory that the Japanese went abroad, drifted, drank, or brought in whiskey?
There are two people of "Daikokuya Koudayu" and "John Manjiro" .
Both of them left notes, but unfortunately there was no description of whisky.
Then, who can say that whisky was clearly brought in first in the existing literature?
2. Perry arrives
2-1 Mississippi departs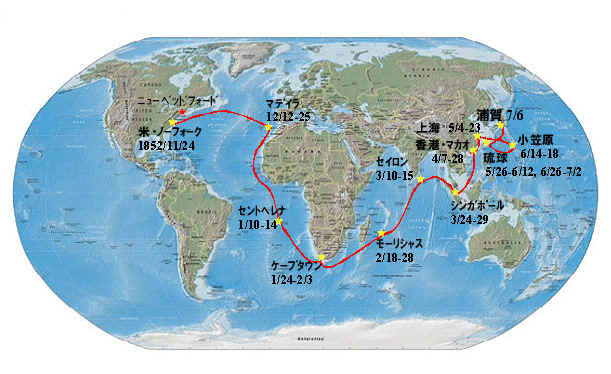 In November 1852, East Indian Fleet Commander Perry left the Norfolk naval port in the United States aboard the Mississippi steam warship he was involved in.
He crossed the Atlantic Ocean into the Indian Ocean via Madeira, St. Helena and Cape Town, traveled around three quarters of the earth via Mauritius, Singapore, Hong Kong, and Shanghai, arriving in Okinawa on May 26, 1853 for the purpose of building the necessary coal supply bases and replenishing supplies to American ships and whaling ships.
Perry immediately urges a visit to Shuri Castle.
The purpose is to do the negotiation in the future advantageously by putting the army in the castle where the royal family lives and flickering the force.
The first time I expressed such a strong attitude was because I had negotiated in China before coming to the Ryukyu Kingdom.
Just as it was to the Chinese, Perry seems to have had the idea that "appealing to fear would have more advantages than appealing to friendship" .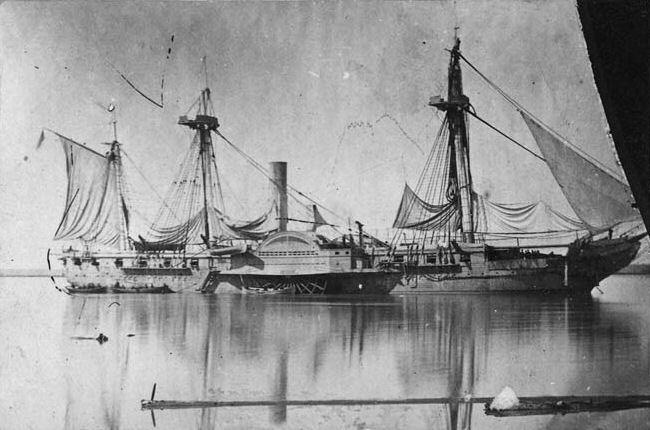 2-2 Tense Ryukyu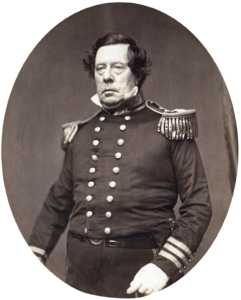 The Wangfu refuses to visit Shuri Castle, but Perry will make a courtesy call on Shuri Castle on June 6, 10 days after entering the port.
On the 6th, perry visited Shuri Castle with about 200 officers and was forced to open the gate.
However, the Ryukyu side established a fake administrative agency to avoid direct contact between senior officials and royalty.
In addition, the main hall where the king was covered with cloth was concealed, and fake officials held a ceremony to welcome the guests in the north hall used as a state guest house, and the place was overtooth.
Although it was not possible to prevent the visit to Shuri Castle, which was not allowed by foreign nationals who had come to The Ryukyus so far, it was not possible to prevent the main hall, which is the most important place in Shuri Castle, and the Ryukyu King and central officials.
After that, The Ryukyu Kingdom's vegetation, Shanhan Hyun, invited him to his home under the castle and had a feast.
The state of the feast at that time is recorded in "Admiral Perry Japan expedition record" .

"There are chopsticks on each table, and in the middle is a pot made of soil with sake. It was the one that the one that the boiled egg which colored red colored and chopped thinly, the fish rolled and fried in oil, the cut of the cold grilled fish, the slice of the liver of the pig, sugar cake, cucumber, the mustard, the leaf of salted red sea bream, and the one that shredded red pork was fried, etc. were understood by the Westerner. Tea was served first, and then awamori sake with a French liqueur taste was poured into a very small cup."
It is recorded in detail.
"Overall, the taste was good, it was very delicious, and it was superior to Chinese food," perry said, satisfied with the warmth of the Ryukyus.
Perry, who achieved his purpose of visiting the Royal Palace, returned to Ryukyu after investigating the Ogasawara Islands, and on June 28, Perry will welcome the high-ranking officials of the Ryukyus on board.
In addition to sea turtle soup and goat meat dishes, wine, sherry, gin, whiskey and liquor from around the world were served.
"The first person to drink whiskey in Japan" is a high official of the Ryukyu Kingdom.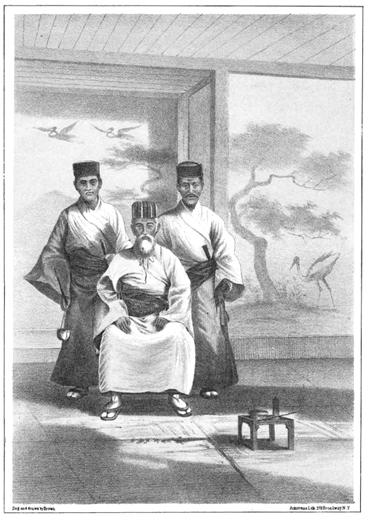 2-3 Kurofune to arrive
Perry leaves a part of the ship in Ryukyu. We headed to Uraga Bay.
This is to fulfill Admiral Perry's final goal of opening up Japan.
On July 8, 1853, he entered Uraga Bay and asked U.S. President Fillmore to receive a letter to the General.
In response, the Japanese side has grasped information on the arrival of black ships in trade with the Netherlands last year, refusing to receive them in Uraga, and asks for a move to Nagasaki.
In response, Perry refused the Japanese side's request with a very strong attitude, as he did during negotiations with China and the Ryukyu Kingdom, and asked for the transfer in Uraga.
It was Uraga magistrate's office Yoriki Kayama Eizaemon to have undertaken the negotiation.
At this time, Perry hopes to negotiate with a high-ranking person, but since Eizaemon Kayama was a power, it is said that he was a magistrate and falsely negotiated knowing that he would not be the other party.
Perry who consistently does not break the bullish attitude settled down by setting up a reception office to receive the letter in Uraga, and the person of the appropriate position receives the letter.
Perry is acting whiskey on the Susquehanna on July 12 to celebrate the decision to give and receive a letter in Uraga.日本側は香山栄左Emon, interpreter Tatsunosuke Hori, three people of Tateishi Tokujuro, the U.S. side is Lieutenant Colonel Franklin Buchanan, Captain of the Fleet, Commander of the Fleet, Captain Conti with the flagship and Williams, and Portman.
What was going on at this time?
"Eizaemon Kayama and his attendants were very friendly, willing to accept the hospitality provided by the officers of the Susquehanna, and responded to it in an extremely sophisticated manner.
When the hospitality on the master side was received, it ate freely, and the whisky and the brandy which did a part of the feast seemed to have liked especially.
Especially, the magistrate's favorite was like the liqueur made in the foreign country, and the one that the mixture of sugar was especially tasted, and it drunk and dried it without leaving a drop of luscious sake while striking the feast greatly.
The interpreters also gradually got out to a pleasant banquet, teased the magistrate who got drunk, and was careful so that Eizaemon did not drink too much, 'The face was already red' while laughing.
High-ranking officials in these Japan worked, behaved sociablely, and exchanged the conversation friendlyly though it did not destroy a refined manner which told a peaceful manner and a high education which seemed to be a gentleman.
Their knowledge and general information were no less than elegant and affable manners.
Not only grooming but also the education were quite, it was fluent in Dutch, Chinese, and Japanese, and it was not ignorant in various facts of a general principle of the science and the world geography.
I drew attention to the map of the United States in front of the globe, and immediately put my finger on Washington and New York.
As if you know the fact that one is the capital of our country and the other is the commercial center.
They also pointed equally quickly to Britain, France, Denmark and other European kingdoms." (Perry Fleet Japan Expedition P545-546)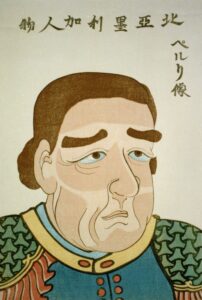 Since then, Eizaemon Kayama has been highly prized by Perry for his behavior, and has had several dinners with Perry.
Kayama Ezaemon, who had built trust with Perry, was even asking for him as a window when he came back.
Two days later, on July 14 of the same year, he landed at Kurihama Designated by the Shogunate and handed President Fillmore's letter to Uraga magistrate Toda Ujiei and Uraga magistrate Hiromichi Ido.
Here, only a concrete consultation was not held, and after surveying the bay for several days, the shogunate asked for a reprieve until the following year, and it was left to say that it would wait until next spring due to fleet circumstances such as food, and called at Ryukyu.
About half a year later, on February 8, 1854, the Perry fleet returned.
On February 25, the Shogunate and Perry fleet negotiated a meeting place to conclude the Japan-U.S.-Japan Treaty of Japanese-Japanese Relations, and decided to set up a drawing office in Yokohama to begin negotiations.
The Yokohama Reception Center was completed on March 6, and perry and his party landed on March 8.
After nearly a month of negotiations, the treaty proposal will be finalized.
On March 27, before the signing of the festival on March 31, a banquet was held at perry's invitation on the flagship Behatan.
At this time, the American recorder wrote:
"In addition, Japanese officials liked John Burleykorn, packed ham into the bosom of the kimono, got drunk and went down from the ship with a bright red face".
The following year, on March 31, 1854 , the Treaty of Peace and Friendship between Japan and the United States was concluded, and the sound of civilization and enlightenment began to be heard.
3.  A Consideration of Whisky Brought by Perry
The whisky perry allegedly brought in is said to be Scotch whisky and American rye whiskey.
However, I do not know the brand of whisky clearly, but I would like to introduce it because there is a consideration in Mr. Tsuchiya's book.
Tsuchiya says that the Scotch brought in by Perry is "Smith's Glenlivet" mentioned in Chapter 1.
The reason is that in 1852, when Perry set sail from the Norfolk naval port, there was no Brendet whisky made by mixing malt whisky and grain whiskey.
Blendettes are made after 1860.
Then, how could Perry in the United States take Scotch which was local sake of Scotland?
3-1 Jardine Matheson
Founded in 1832 by Scottish people Williams Jardine and James Matheson, the company made significant profits from tea, raw silk purchases and smuggling opium, and had branches in Asia, including Hong Kong and Shanghai.
Thomas Glover, famous for his glover residence in Nagasaki, is also an employee here.
Jardine Matheson, which also has a branch in Hong Kong, probably had Scotch distributed to all branches.
On his way to Japan, perry's timing for scorching is likely to have bought "Smith's Glenlivet", which was all the rage in Scotland at the time during his stay in Hong Kong.
Jardine Matheson Is still headquartered in Hong Kong and ranks 301st in the Fortune Global 500 (2020 edition), the top 500 companies in the world.
Even 190 years after its founding, it still has the influence of asia as one of the world's largest international conglomerates.
3-2 Independent Whisky
What was the brand of American whiskey that Perry brought in next?
Speaking of the United States, Bourbon is the main production area of Kentucky and Tennessee, and there was still not enough production at that time, so it is unlikely that it was loaded onto Perry's ship.
The Norfolk naval port where Perry's Mississippi departed was in Virginia, and the whisky produced in Virginia was close to what it is today.
Perhaps Perry loaded the rye whiskey.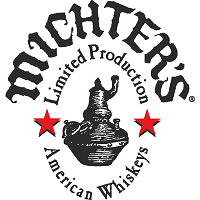 Another possibility is that when george Washington, the first President of the United States, was a general in the War of Independence, he drank with soldiers at Valley Forge Base and warmed up, and there is a theory that it is "Mitters", a whiskey founded in 1753.
For the United States, independence day is naturally special and, if it becomes George Washington drink, the possibility that Admiral Perry loaded it on the ship seems not to be zero at all.
Michter's(ミクターズ)
¥7,189
(2023/06/08 09:06:22時点 Amazon調べ-
詳細)
3-3 John Burleykorn
At the end, in a note written by Perry's recorder about the banquet, it is written that Japanese people at that time also liked whiskey, saying ,"In addition, Japanese officials like John Burley corn…", but who does John Burleykorn mean?
John Burleykorn is the title of characters and songs in English folk songs.
It is anthropomorphic of barley, which is an important grain, and beer and whiskey, which are alcoholic beverages made from it.
The lyrics are made until wheat is planted and harvested to alcoholic beverages, and there are various lyrics such as beer version, whiskey, and for some reason brandy version, and it is still sung by famous musicians.
There was three men come out of the west
Their fortunes for to try,
And these three men made a solemn vow:
John Barleycorn should die.
They ploughed, they sowed, they harrowed him in,
Throwed clods upon his head.
And these three men made a solemn vow:
John Barleycorn was dead.

They let him lie for a very long time
Till the rain from heaven did fall,
And little Sir John sprung up his head
And so amazed them all.
They let him stand till midsummer's Day
And he growed both pale and wan.
Then little Sir John, he growed a long beard
And so become a man.

They hired men with the scythes so sharp
To cut him off at the knee.
And poor little Johnny Barleycorn
They served most barbarously.
They hired men with the sharp pitchforks
To pierce him to the heart.
And the loader, he served him worse than that
For he bound him to the cart.

They wheeled him all around the field
A prisoner to endure,
And in the barn poor Barleycorn
They laid him upon the floor.
They hired men with the crab tree sticks
To cut him skin from bone,
And the miller, he served him worse than that
For he ground him between two stones.

Here's little Sir John in the nut-brown bowl
And here's whisky in the glass
And little Sir John in the nut-brown bowl
Proved the strongest man at last.
For the huntsman, he can't hunt the fox
Nor so loudly to blow his horn,
And the tinker, he can't mend kettles nor pots
Without a little barley corn.

 
These lyrics sing that if you don't have whiskey, you can't work or do anything.
It is a song of the person who loves whisky very much.


¥1,718
(2023/06/08 09:06:22時点 楽天市場調べ-
詳細)
– History of Whisky in Japan –
Chapter 4: Shinjiro Torii
Recently released
Chapter 5: Kiichiro Iwai
Recently released
Chapter 6: Masataka Takesuru
Recently published
Chapter 7: Before and after the battle
Recently published
Chapter 8: High growth period – Now
Recently published