This is a whisky named after the powerful playing style of two female professional golfers under the Mars brand contract, Sayuri Takashima and Rino Kotake, and Scotland, which is said to be the birthplace of golf.
It seems to be a blended malt whisky made by blending "malt distilled in Scotland" and " malt distilled in Mars Shinshu distillery".
1. Manufacturer
Honbo Shuzo Co.
| | |
| --- | --- |
| Establishment | 1872 |
| Head office location | 3-27, Minamisakae, Kagoshima City, Kagoshima Prefecture, 891-0122, Japan |
| Owned distilleries | Mars Shinshu distillery, Mars Tsunuki distillery |
2. Distillery
Mars Shinshu distillery
| | |
| --- | --- |
| Location | 4752-31, Miyata-mura, Kamiina-gun, Nagano 399-4301, Japan |
| Start of operation | 1985 |
It was in 1949 that Honbo Shuzo, which had been striving to make shochu, a Japanese distilled liquor, in Kagoshima, obtained a license to produce whisky. Since then, the company has been holding onto the dream of one day producing a genuine whisky that takes advantage of the Japanese climate.
In 1960, after several years of whisky production in Kagoshima, he established the Mars Yamanashi Winery in Yamanashi, a factory for wine and whisky production. Then, in order to engage in whisky production in earnest, they searched for an even more ideal location.
The natural conditions for whisky production are very severe, including a cold climate with clean air, as well as moderate humidity and good quality water.
After searching for a site that met these conditions, we opened the Mars Shinshu Distillery in 1985 at an altitude of 798 meters at the foot of Mount Komagatake in the Central Alps of Nagano Prefecture, in search of the best environment for whisky production.
In 1992, the distillery stopped distilling due to sluggish demand for whisky. Later, as Japanese whisky began to be appreciated worldwide, the demand for whisky was on a recovery trend, and in 2009, the company decided to resume distilling and restarted in February 2011.
In September 2020, the distillery will be completely renovated for the first time in 35 years. The investment will be approximately 1.2 billion yen.
From May 2019, the whisky distillation building (including barrel storage) will be newly constructed for the purpose of renovating aging facilities, building barrel storage facilities with an eye to increasing whisky production, and observing whisky production, and the visitor building will be newly constructed for the purpose of selling original whisky and goods, and existing facilities and equipment will be renovated.
The new whisky distillery building has a total floor area of 1,996 square meters (including a barrel storage room that will hold approximately 2,500 barrels), and the visitor building has a floor area of 746 square meters.
Reference: Honbo Shuzo official website
■Production capacity: 1.1 tons of raw malt/day
■Brewing capacity: approx. 700 liters/day, approx. 185 kl/year (planned for FY2020)
■Major equipment: 1 malt grinding machine, 1 mash tun reuter (saccharification tank) 6KL x 1, stainless steel fermentation tanks 6KL x 3, Douglas fir wooden fermentation tanks (relocated) 6KL x 3, first distillation kettle (relocated)
For more information about Mars Shinshu Distillery, please see here↓
https://jpwhisky.net/2021/01/01/japanesedistillery/#4-3″]
3. Product name and photo
TEAM MARS DOUBLE INDIVIDUALS
Team Mars Double Individuals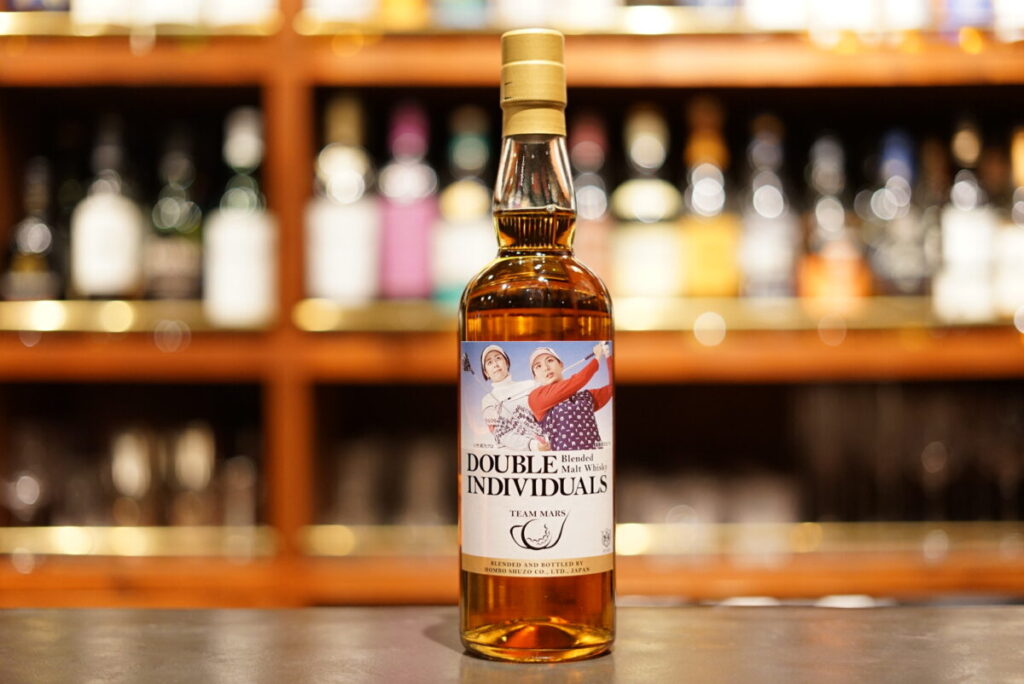 4. Features
A female professional golfer under the Mars brand contract. SAYURI TAKASHIMA is a professional golfer with a dynamic swing that makes the most of her tall stature and excellent distance, and RINO KOTAKE is a professional golfer with a small stature but powerful and sharp shots and a solid playing style.
This is a worldwide blended malt whisky based on the images of these two women, fusing Scotch malt distilled in Scotland, which is said to be the birthplace of golf, and Japanese malt produced by the Mars Shinshu distillery.

[A word from the blender]
I blended this whisky with an image of the suppleness and strength of an athlete, and sweet aromas of dried fruits and honey. I hope that the lingering peaty aroma will remind you of the heart of a professional.
*This product uses some imported raw sake.

Reference: Honbo Shuzo Official|TEAM MARS DOUBLE INDIVIDUALS
4-1. Tasting Notes
| | |
| --- | --- |
| Aroma | Vanilla, caramel, esters, peat |
| Taste | Salty and elegantly sweet. Mellow texture |
| Aftertaste | Short and fades quickly, little peatiness |
4-2. Product Specifications
| | |
| --- | --- |
| Product Name | TEAM MARS DOUBLE INDIVIDUALS |
| liquor category | Blended malt whisky |
| Ingredients | Malt |
| Cask Type | – |
| Number of Bottles | – |
| Number of Degrees | 43% alcohol |
| Price | Suggested retail price: 5,500 yen (tax included) |
| Place of manufacture | Mars Shinshu Distillery |
| Manufacturer | Honbo Shuzo Co. |
5. Awards
There is no award history at this time.
6. Price
6-1. Manufacturer's suggested retail price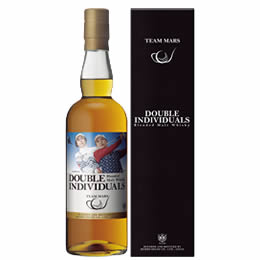 | | |
| --- | --- |
| Product name | TEAM MARS DOUBLE INDIVIDUALS |
| Volume | 700ml |
| Suggested retail price | 5,500 yen (tax included) |
6-2. Resale price on Mercari
At this time, the product is not listed on Mercari. (*As of 6/14/2021)
6-3. Yahoo Auction Sold Price
The lowest price on Yahoo Auction is 6,350 yen, the highest is 8,250 yen, and the average is 7,300 yen
(*as of 6/14/2021)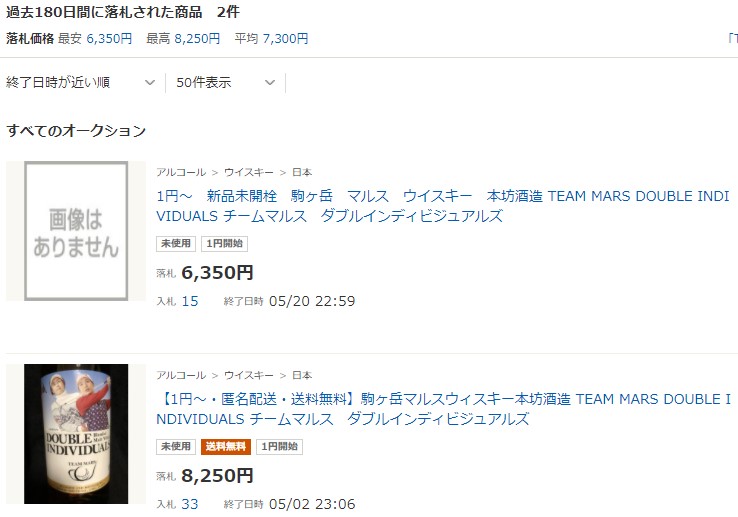 6-4. Rakuten, Yahoo Shopping, Amazon
There are no mail order sites that offer this product at this time. (*as of 6/14/2021)
6-5. Price offered at BAR SHINKAI
At "BAR SHINKAI", which is operated by this website, a singleglass costs1,650 yen (45ml), 1,100 yen (30ml), and 550 yen (15ml).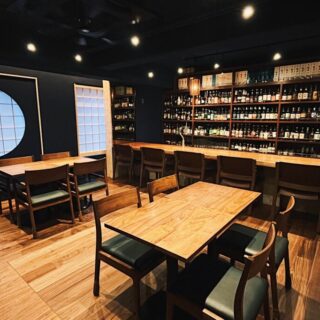 Information about "BAR Shinkai"
Japanese Whisky Dictionary operates three BAR Shingai stores in Minato Ward, Tokyo. In addition to the Japanese whiskeys introduced on this site, they also hand...
7. Summary
A firm and powerful maltiness with an elegant sweetness and a hint of peatiness. The finish is mellow and short. Although the specific barrels used for maturation and the age of the original alcohol are not disclosed, this whisky shows the high level of Mars' blending ability.
This is an unusual lineup in terms of the Mars lineup to date, but don't underestimate it, the taste is real. It can be enjoyed straight or on the rocks, and its powerful flavor lasts for a long time. This is a whisky that you should definitely try at least once.
■Please check out the other articles about Honbo Shuzo.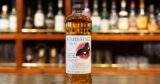 [Review] Mars Malt Le Papillon M...
Mars Malt Le Papillon" is a series that uses butterflies that live in Japan as a motif to express the beauty of Japan's seasonal climate and natural environment that forms the maturing environment for whiskey. This is the eleventh in the series, and the first in the series to use malt raw material distilled at the Mars Tsunuki distillery.
https://jpwhisky.net/2021/06/02/ mars-whisky-malt-duo-komagatake-chichibu-2021/