SUNTORY WORLD WHISKY 碧 Ao is the result of Suntory's new challenge to develop a blended whisky by blending the five most unique whiskies in the world.
The whisky is a message for a new era, befitting Suntory's new challenge of continuing "inheritance and innovation. For the first time in the world, it is a blend of the original whiskys of the "World's Five Greatest whiskys" made at the company's own distillery.
We named the bottle "Ao", the deep and beautiful color of the ocean that connects Japan and the world, and used it as the brand's color. The bottle also is designed to represent a compass and waves. The innovative "pentagonal bottle" represents the "world's five great whiskys. The corners of the bottle are placed in front of the label, and the English/black ink logotype on the label symbolizes the encounter between "the world's finest whisky and Japan's master. These all represent the development concept of this product and convey a message for a new era.
A limited number of 360,000 bottles in total will be shipped in two seasons, summer and autumn/winter, starting April 16, 2019.
 1. Manufacture
Suntory Spirits Co.
Establishment

 1899

Head office location
2-3-3 Daiba, Minato-ku, Tokyo 〒135-8631, Japan
Owned Distillery

●Japan
Yamazaki Distillery, Hakushu Distillery, Chita Distillery
●Scotland
Ardmore Distillery, Glen Garioch Distillery, Auchentoshan Distillery, Bowmore Distillery, Laphroaig Distillery
●Ireland
Cooley Distillery, Kilbeggan Distillery
●United States
Jim Beam Distillery, Maker's Mark Distillery
●Canada
Hiram Walker Distillery, Alberta Distillery
 2. Distilleries
 
Location

Start of operation

Cooley Distillery

(Irish)

Cooley Peninsula, County Louth, Ireland
1989

Ardmore Distillery

(Scotch)

Kennethmont, Aberdeenshire, Scotland
1898

Glen Garioch Distillery

(Scotch)

Oldmeldrum,Aberdeenshire, Scotland

1797(There are  various theories.)

 Jim Beam Distillery

(American)

Clermont , State of Kentucky
1795

Alberta Distillery 

(Canadian)

 

Calgary, Alberta, Canada
1946

Yamazaki Distillery

(Japanese)

5-2-1 Yamazaki, Shimamoto-cho, Mishima-gun, Osaka  〒618-0001
1923

 Hakushu Distillery 

(Japanese)

2913-1 Torihara, Hakushu-cho, Hokuto-shi, Yamanashi 〒408-0316
1973
The founder of Suntory, Shinjiro Torii, decided to make whisky out of his passionate desire to "create a Japanese whisky that would suit the delicate taste of the Japanese people. He founded the Yamazaki Distillery in 1923 as the first whisky distillery in Japan.
For more information on the Yamazaki Distillery, please see this article.
https://jpwhisky.net/manufacturer/hakushu/
In order to produce a different type of malt whisky from the Yamazaki Distillery, the Hakushu Distillery was established in Hakushu, one of the most famous water areas in Japan, after a search for the best quality water for making whisky.
In 1973, exactly 50 years after the Yamazaki distillery started operations, the Hakushu distillery, Suntory's second malt whisky distillery, began operations.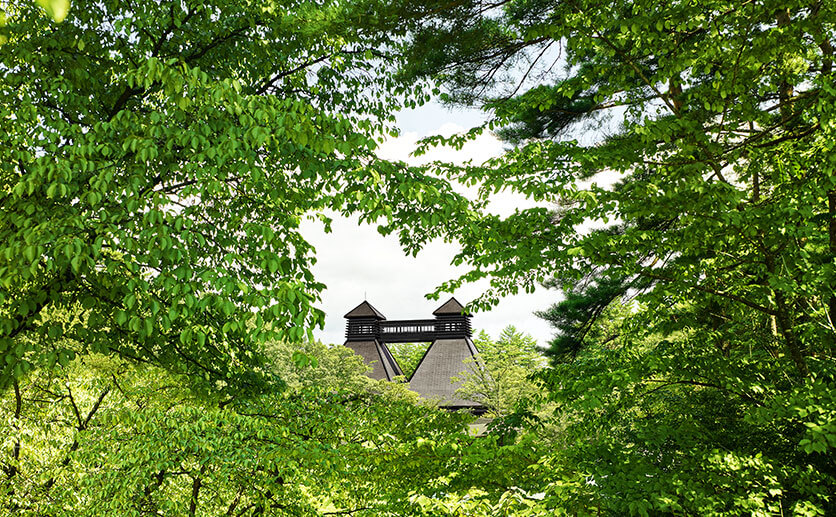 For more information on Hakushu Distillery, please see this article as well.
https://jpwhisky.net/manufacturer/hakushu/
3. product name and photo
SUNTORY WORLD WHISKY 碧Ao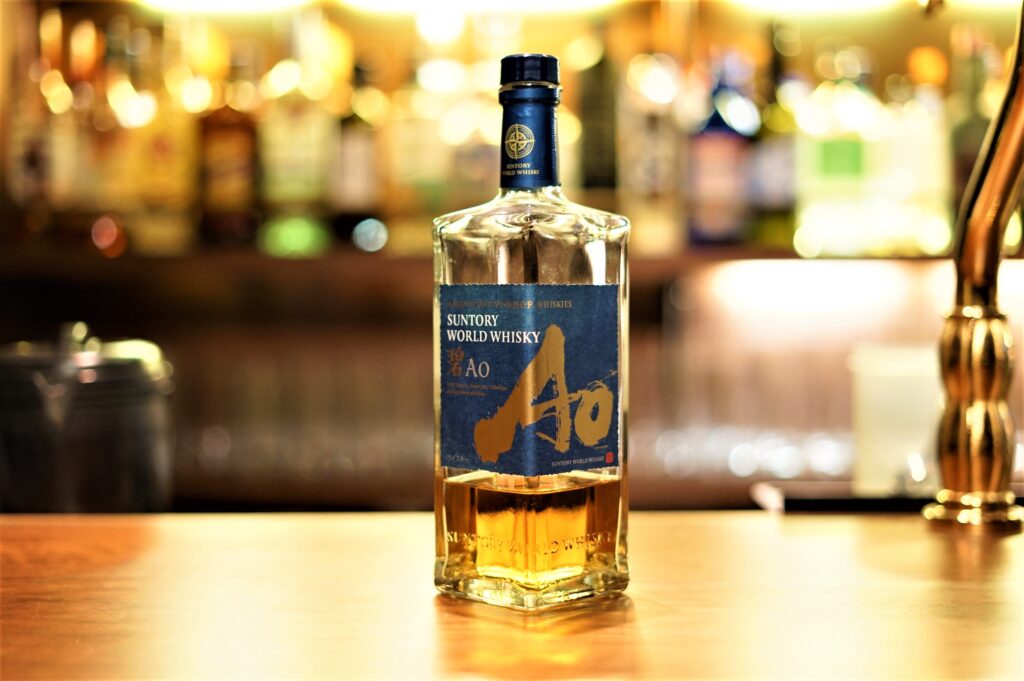 4. Features
碧 "Ao" opens up a new world of whisky.
Raw spirits from seven distilleries are selected and carefully blended with master craftsmanship, taking advantage of their rich individuality.
It has a sweet, gorgeous aroma and a mellow mouthfeel. It is characterized by a thick, varied flavor and a pleasant smokiness.
You can enjoy the complex and rich changes in flavor that are woven by the individuality of the world's five great whiskies.
The pentagonal bottle represents the five major whiskies of the world.
Translated with www.DeepL.com/Translator (free version)
4-1.Tasting Note
Fragrance
Gorgeous, fruity top notes of vanilla-like and pineapple.
Creamy sweetness followed by a rich, woody aroma.
Taste
Smooth and sweet mouthfeel. Smoky and cinnamon-like spices come through on the palate.
Aftertaste
Sweet, smoky, and spicy woody flavors intertwine in a complex and pleasant way.
https://www.suntory.co.jp/whisky/ao/
(Quote from: Suntory Holdings Limited)
4-2. Product Specifications
Alcohol contents
43%
Type
Blended Whisky
Barrel type
ー
Contents
700ml
Number of Bottles

Limited quantity of 360,000 bottles in total for two seasons: spring to summer and fall to winter in 2019

Limited quantity of 660,000 bottles in 2020 (168% of the previous year)

Suggested Retail Price
5,000yen (excluding tax)
Release Date
16th April 2019
5.Awards
There are no awards at this time.
 6. Price
6-1. Manufacturer's suggested retail price
| | |
| --- | --- |
| Product name | SUNTORY WORLD WHISKY 碧Ao |
| Contents | 700ml |
| Suggested Retail Price | 5,000yen (excluding tax) |
6-2. Resale Price on Mercari
The resale price on Mercari is around 4,000 yen. (*As of 19th on March 2021)


6-3. Yahoo auction bidding price
The lowest bid price on Yahoo Auction was 2,100 yen, the highest was 4,790 yen, and the average was 3,175 yen (*Statistics for the past 120 days from 19th on March 2021)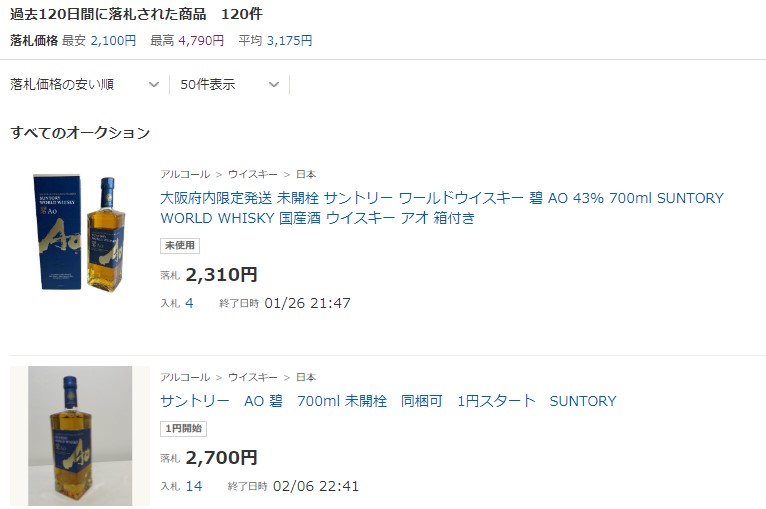 6-4. Rakuten, Yahoo Shopping, Amazon
It is also available at mail order sites for around 5,000 yen. (*As of 30th on January 2021)

6-5. Price offered at BAR Shinkai
At "Bar Shinkai", which is operated by this website, we offer a  glass  15ml for 1650 yen.
https://en.jpwhisky.net/about-2/barshinkai-4/
 7. Summary
Here is a message from Shinji Fukuyo, the fifth generation chief blender of Suntory whiskies including the Yamazaki limited series, and the man who led the development of 碧"Ao".
I would start by pouring 碧"Ao" into a large glass and enjoy it straight, then add an ice cube and taste it, and when the ice has melted, add a little water to feel the changes. The trick to drinking it is to gradually dilute it with ice and water to enjoy the gradual change in taste. But don't just assume that this is the right way to drink it, try different ways and enjoy the change in taste itself.
Try to find the floral taste of Jim Beam, the smoky taste of Ardmore, and the taste of Yamazaki sherry cask. I think these three are relatively easy to find. With the fun of solving this homework, I want you to experience the real appeal of 碧"Ao".
It's a whisky you can't help but drink!
It is limited to 360,000 bottles. Please taste it at Toranomon BAR Shinkai as soon as possible.
Translated with www.DeepL.com/Translator (free version)